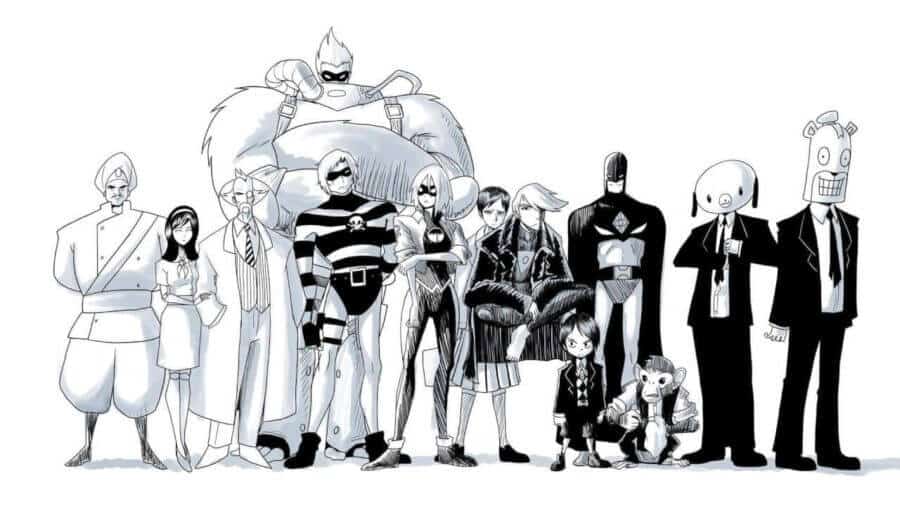 If you're here, by now you may have already watched the first season of The Umbrella Academy! Impressing us here at what's on Netflix, the Superhero-Drama has already impressed fans worldwide. After a fantastic first season, all we want is to feast on more! Here's your update on the renewal status and release date of The Umbrella Academy season 2.
The Umbrella Academy is a Netflix Original series based on the comics of the same name by creator Gerard Way. The concept for The Umbrella Academy came to Gerard while touring with My Chemical Romance. Inbetween the gigs and concerts he had begun to write his own superhero universe. The very first issue was released on September 19. 2007. Illustrator Gabriel Ba has designed the beautiful and unique look to the comic series. Upon the series release, the adaption has been well received by fans and critics alike.
A dysfunctional family of super-powered beings reunite after the death of their father. Having been apart for years the family aren't exactly on friendly terms. When it's revealed their father died under mysterious circumstances and a plot to destroy the world arises the Umbrella Academy must unite once again to save the world.
---
The Umbrella Academy Netflix Renewal Status
Official Renewal Status: Pending (Last updated 02/15/2019)
We don't expect to see any news on a renewal for of least a month after release. It takes of least a month or two for Netflix to gather all the viewer data for the series. So far the series has been really well received by subscribers worldwide so the chances for renewal are expected to be pretty high!
---
How have fans taken to The Umbrella Academy?
If you have Netflix please fucking watch The Umbrella Academy
I'm only on the first episode but I already love Klaus

— Thats Gay (@0hey_thats_gay0) February 15, 2019
If your not watching the #UmbrellaAcademy something that's a wrong with you. This show is 🔥

— Stephen Strange (@Stephen5trange) February 15, 2019
10 minutes into Umbrella Academy and I'm screaming about Phantom of the Opera #UmbrellaAcademy

— GIVE ELSA A GIRLFRIEND 2K19 (@ThisislikeBuffy) February 15, 2019
---
The Umbrella Academy Season 2 Release Date
This of course entirely depends on when renewal is confirmed. Filming for the first season took 6 months from January 2018 to July 2018 and the release of the first season didn't happen until February of the following year.
We can assume that the following season may follow suit. Therefore we can predict the time from when filming begins to the release date to be around 12-13 months. So at a minimum, we don't expect to see a second season till late 2020.
---
Would you like to see a second season of The Umbrella Academy? Let us know in the comments below!