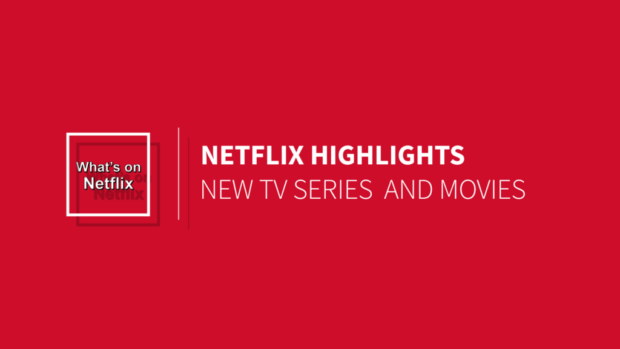 New week, new titles. It has been a little quiet, so I'm throwing in some titles I didn't cover last week in addition to this week's picks. First, let's talk about Chelsea interviews worth catching. Zelda Williams was on August 18th in her first talk show interview. She discusses social media, trolling, and touches on the subject of her father Robin Williams (begins around the 13 minute mark). If you're a fan of Orange Is The New Black, podcasts, or both, tune in Wednesday the 24th for Chelsea's interview with Natasha Lyonne and Marc Maron. Maron can always be counted on for entertaining, slightly uncomfortable banter. And on Thursday the 25th, tune in for hilarious clips from popular YouTubers and their interviews (around the 18 minute mark). If you haven't caught Mamrie Hart on @midnight, seek out her YouTube show You Deserve A Drink. She's a hoot. I haven't personally seen the other two YouTube shows, but I'm going to give them a watch after seeing their creators on Chelsea. Let's take a look at some other picks for you to binge this weekend.
---
NCIS Season 13
It seems like we waited forever for this one, right? Leroy Jethro Gibbs leads a diverse team of special investigators tasked with solving crimes that range from murder to espionage. He's tough, has a list of rules to live by, and can be counted on to always follow his gut. This show has a ton of seasons under its belt for a reason. It's fun, interesting, and you couldn't ask for a better binge pick. You'll become invested.
This is a great weekend for you if you love crime procedurals. New episodes of CSI: New York and Law and Order: Special Victims Unit were also added.
---
Louis CK
Louis CK has two great ads. First, his stand-up special Live At The Comedy Store. While less structured than his two previously intricately written specials (it's no secret he scraps his material and writes entirely new sets every year) it's still extraordinary.
Next: Louie Season 5. This show is always incredibly awkward, uncomfortable, and pushing the boundaries of completely inappropriate. It works and it priceless. Like Curb Your Enthusiasm, you can totally relate to absurd situations he finds himself in. Or, at least I can. Maybe I'm a terrible person.
---
Jane Got A Gun
Natalie Portman plays a wife in the Old West who must protect her family. With the help of her ex-love, she fights to defend her outlaw husband from a vengeful marauder (Ewan McGregor) and his gang of killers. This movie had a heck of a time making it to the box office. Portman's production had problems with directors and actors and it took quite a while to make it to release. It also didn't get a lot of love from the critics. (Just proving you can never completely trust a critic. I'm no critic so you're all good trusting whatever I tell you to do.) It isn't a shoot-em-up kind of film. It's a slow burn love triangle with a layered story that takes its time to unfold. Give the story time to unwind and I think you'll find it a worthy watch.
---
Fearless Season 1
This new Netflix Original Docu-Series focuses on top bull riders and their journey to Professional Bull Riders (PBR) competitions from the Barretos event in Sao Paulo to the PBR World Finals in Las Vegas. It takes a unique look at the culture, community, and the background of the sport. I can tell you as a person that has no interest in this topic whatsoever, it's intriguing. There were moments where my heart was caught in my throat waiting to see what would happen next. I can't even count how many times I said in the first 5 minutes "Holy cow!" (No pun intended.) Netflix is doing some great things with documentary series and I'll be going back for more.
---
American Crime
This anthology crime series has won critical acclaim for both its stories and actors. It has received ten Primetime Emmy nominations, including Outstanding Limited Series, Lead Actress in a Miniseries, and Lead Actor in a Miniseries. It focuses on several aspects of society including race and class, and follows the lives of the participants in a trial who are forever changed during the legal process. The seasons have involved different story lines, but with several actors returning in different roles. Seasons 1 and 2 are now streaming.
For daily updates to the streaming catalog, follow us on Facebook. Have a wonderful weekend and Happy Streaming!