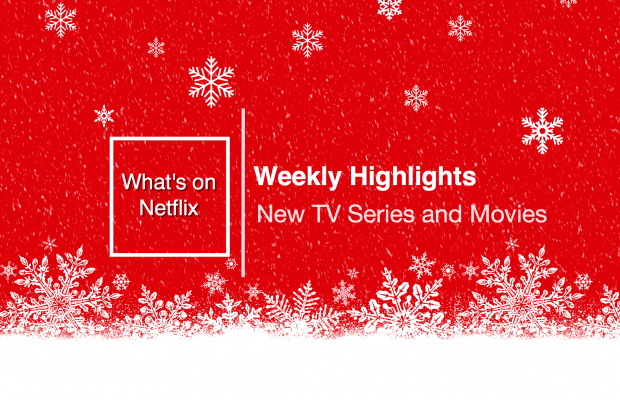 New week, new titles! And there are some good ones to check out this weekend. The holidays are ratcheting up so take this precious time while you can and spend it with your best friend: Netflix.
The OA 
Netflix Original
To everyone's surprise this week, Netflix released a new series that they had been keeping tightly under wraps. Created by Marling and Zal Batmanglij, we know this is something very different by the first episode. The credits don't roll until about 40 minutes in and we are then transported to an entirely different story. What's especially striking is, even though it takes turns for the out of this world, it's always still completely compelling. The fantastic is given a very human face that draws it back to reality and the believable. As with Stranger Things, what really draws us to the story is the people, not the Demogorgon. The same is true here. I'm very excited to see where this series goes. It's totally weird and very bingeworthy.
---
Asperger's Are Us
A Duplass Brothers Productions, 4 friends met on the North shore of Massachusetts in the summer of 2010 where they were all attending camp. From there they first made headlines in 2011 as the first comedy troupe comprised entirely of men on the autism spectrum. Their primary goal is that you will simply view them as comedians-four men connecting through humor. But inevitably what happens is four friends reaching beyond their comfort zone to change people's views on autism. The documentary follows them as they prepare for their final, ambitious show together as "Aspergers Are Us." It's heartwarming if not eye opening.
Article Continues Below...
---
Barry 
Netflix Original
Debuting earlier this year to glowing reviews at the Toronto Film Festival, Barry is the story of young Barack Obama's formative years at Columbia University in the early 1980s. He struggles to find himself all the while gaining political consciousness. It has a touch of that American Dream we can relate to. Struggling to belong and hope.
---
The Santa Clause
In the mood for something to get you in the holiday spirit? Recently added to Netflix US, this Disney classic is the tale of an advertising executive who accidentally gets roped into taking the job of Santa. Now he's suddenly saddled with the responsibilities of the Big Man himself and must figure out how to make his life work.
https://youtu.be/PhWEEes9ze4
---
Crazyhead 
Netflix Original
This latest British import is about a couple of misfit demon hunters. Amy is a young woman making the transition off of her meds and discovers that she can see demons. She crosses paths with Raquel another 'seer' and a socially awkward, self-appointed "demon hunter." Are they just crazy? Or are they the last line of defense against a world-wide demon invasion? It's fast, fun, sharp, and amusing. The perfect weekend binge!
---
The Adventures of Puss in Boots Season 4 
Netflix Original
The worlds greatest feline fighter is back for more adventures. He's debonair and milk connoisseur extraordinaire. This family friendly adventure is fun for the whole crew. Snuggle in together and enjoy with popcorn!
---
Happy weekend, happy holidays, and happy streaming!