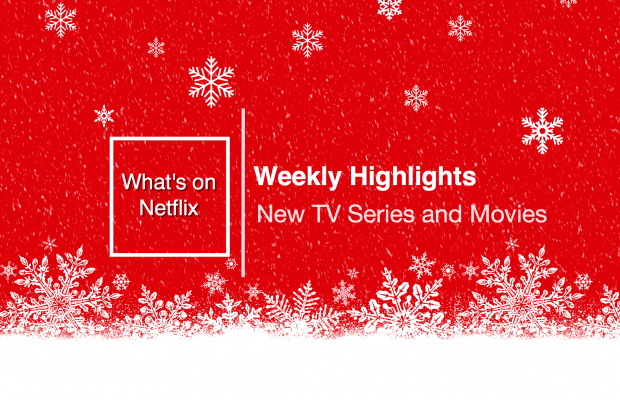 New week, new titles. The holidays are in full swing. Take the time to relax this weekend and binge. You deserve it! Start by adding these great titles to your queue.
Other People
Produced by Adam Scott, this fresh look at the 'death comedy' stars Jesse Plemons (Breaking Bad) as a struggling comedy writer who ends up in Sacramento taking care of his sick mother (Molly Shannon). He feels like a stranger in his own home and town and is struggling to convince everyone, including himself, that everything is going to be ok. This film takes a topic that isn't exactly new and reinvents it with truly exceptional performances. It's touching, funny, and worth your time. It's a beautiful film.
---
Fuller House Season 2 
Netflix Original
Your favorite family is back. The phrases you love, the family dilemmas, the hugs. It's all there. If you loved the original this is going to make your weekend. Settle in for a good, wholesome time.
Article Continues Below...
https://youtu.be/Tqs21OVrc2I
---
Blue Jay
Mark Duplass has found a home at Netflix. His latest film was financed without them even seeing a script. Instead, Duplass wrote an outline that allowed for improvisation during shooting in just a few locations in and around the small town of Blue Jay, California. Shot in just 7 days, it's the first of a Duplass Brothers Productions' four-picture deal with Netflix. Blue Jay is a simple, compelling trip down memory lane with great chemistry from its leads. It's a departure from big Hollywood movies and I'm excited for more to come.
---
White Rabbit Project 
Netflix Original
The build team from MythBusters is here to investigate weird and wonderful events from pop culture, science and history. With reenactments and experiments it's lighthearted entertainment with a fun, nerdy center.
---
The Good Neighbor
Two teenage boys decide to use technology to create the illusion of a haunting on their unsuspecting older neighbor (James Caan). They elaborately rig up his home and set to work trying to convince him he's being visited by ghosts. But in the process they get more than they bargained for. Despite its flaws, it kept me interested right up to the very end. Turn down the lights and enjoy this B-movie.
Happy holidays, happy weekend, and happy streaming!