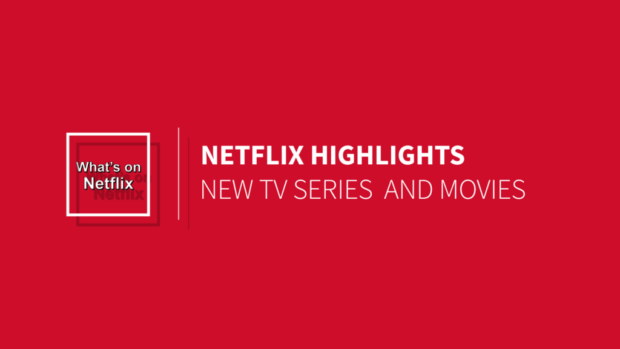 New week, new titles. How was everyone's week? There were a ton of Netflix announcements including a release date for Orange is the New Black, a release date for Grace and Frankie, and Kate McKinnon will be driving the Magic School Bus! No matter what kind of week you had, get ready to have a marvelous weekend. Your friend Netflix is here for you. Netflix and comfy socks.
David Brent: Life on the Road 
Netflix Original
You know, lately I've been feeling like something was missing from my life. Two minutes into this movie I realized what it was—offensive, stereotypical jokes from a man-child and meetings with HR. Do you remember this guy? Of course you do. He's your favorite Office manager. This Netflix Original catches up with Brent 12 years after the airing of the BBC mockumentary. He's working as a rep selling cleaning (and ladies personal hygiene) products up and down the country, but he hasn't given up on his big dreams of becoming a rock star. He's the same as ever: cringeworthy, hilariously awkward, and you don't know if you feel sorry for him or want to punch him in the face. Check it out.
---
Crazy Ex-Girlfriend 
New Episodes, Exclusive Early Release
This bright show centers on Rebecca Bunch, a lawyer who seems to have it all. After a chance meeting with an ex, she impulsively decides to relocate in hopes that love and adventure can fill a void in her life. The set-up here isn't very original, but their take on it certainly is. It doesn't resort to all the usual archetypes. The most refreshing thing of all is the admission that love doesn't cure everything. And, hey. They pull off singing and dancing. That alone is worthy of a look.
Article Continues Below...
---
Superbad
From Judd Apatow, this is the story of two co-dependent friends who want to hook up with girls before they graduate high school and go their separate ways. The most vital part of this whole operation is, of course, obtaining alcohol. Come for the relatable comedy,  stay for the timeless quotes. And remember: when you hear girls say "Ah man, I was so BLEEP-faced last night, I shouldn't have BLEEP that guy?" You could be that mistake.
---
Abstract: The Art of Design 
Netflix Original
File this under: Relax Binge. This new Netflix series highlights the unique artistry of several different designers. From shoes to buildings, each episode highlights the subject, talent, and struggles of an expert in that field. This is a show to sink into the couch with a glass of with. It's interesting, soothing, and very authentic.
---
Metallica: Some Kind of Monster
This collection includes the acclaimed rock doc about Metallica, plus a film checking in with the still-thriving band 10 years later. In the beginning, we see them while they record an album amid a sea of personal and professional turmoil. (I've always had a conspiracy theory that their problems all began when they cut their hair. Juju!) Then the directors check in with them a number of years later to reflect on the film's legacy and its influence on the band. Aside from the kick-ass music, they are just a bunch of great guys. It's an engaging behind the scenes look.
Have a great weekend and happy streaming! Did I miss anything worth mentioning? Let me know in the comments.