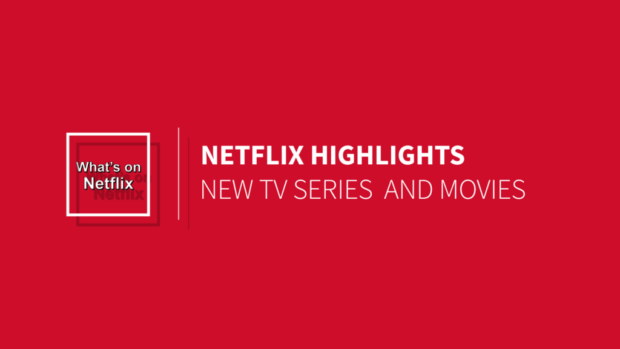 New week, new titles, and new month! The world is crazy and it's cold outside. You absolutely need to take some time for yourself. For your own sanity. For the sake of your family. For the sake of your country! You must regroup. Burrow in blankets, put on the most comfortable clothes you have, and get some Netflix zen. You will emerge a more balanced person. Something you watch could spark something in you. Igniting a genius idea that could save us all. We're depending on you. Get started.
Swing State
This movie was a surprise. I queued it up expecting the usual ham-handed drivel of movies not much heard of, prepared to scrub through most of it. (Yes. I do that. You wouldn't believe the amount of stuff I have to look through.) But I stumbled upon something that should have gotten a little more fanfare. It's light, has great actors, and is very timely. It might even take the edge off your Orange Is The New Black craving.
---
Santa Clarita Diet
This is the best series of the new year. (It's only February, so I feel pretty ok saying that.) I have a problem getting my expectations up when it comes to new titles. They never quite live up to what I'm hoping for. And when I saw the trailers for this one I was wary. Sure, it looks like I'm going to really enjoy it. And yes, it stars two great actors that I happen to love. But I've been burned and was not about to let it happen again. And let's face it-the whole zombie thing may be wearing out its welcome. But I'm here to tell you this show is great. Maybe it isn't for you if you are especially squeamish. There's plenty of blood and gross-out stuff. But it's funny. It's fresh. And in between all those flesh-eating moments, there's even some good family stuff in there. One great surprise is how Timothy Olyphant steals the show. He's got some excellent comedic timing going on. I also really appreciate how the teenage daughter isn't the usual sitcom brooding nightmare. Add in the stellar guest stars and appearances and this show is an A+.
Article Continues Below...
---
Bill Burr: Walk Your Way Out
I don't think it's a big secret: Huge Bill Burr fan here. Loved him in Breaking Bad. I listen to his podcast. I love his specials. So his deal with Netflix has been especially delightful for me. He's back with a new special and, as his life has changed, his act has changed a bit as well. He has backed off some of the more offensive stances he has taken in the past, but is no less critical or brash. His humor definitely weaves over that politically correct line everyone seems to love drawing in the sand these days. It's comedy that keeps you on the edge of PC and your seat.
---
Finding Dory
This lively Pixar continuation story should definitely be added to you queue. Your favorite forgetful fish is back and ready for new adventures. She has been living happily in the reef with Marlin and Nemo, but suddenly remembers she may have a family that may be looking for her. Story aside, the film itself is a pleasure to look at. The deep ocean palette and animation is fantastic. And couldn't we all use a little 'warm and fuzzy' in our life right now? Throw in the keen performances from the voice cast and you have a winning night of streaming.
---
Woman In Gold
This film is the true story of Maria Altmann, an elderly Jewish refugee who, together with her young lawyer, Randy Schoenberg, fought the government of Austria for almost a decade to reclaim Gustav Klimt's iconic painting of her aunt. You know the painting as the Woman In Gold. The portrait was stolen from her relatives by the Nazis in Vienna just prior to World War II. It's a fascinating story, and the film's stars Ryan Reynolds and Helen Mirren tell it with an odd chemistry that works.
---
American Crime Story: The People v. O.J. Simpson
This is your guilty pleasure watch for the weekend. Ross is a lawyer. John Travolta's eyebrows are glorious and, frankly, deserve their own spin-off. The gloves. The smoking. Sarah Paulson IS Marcia Clark. You absolutely must watch this and I'm not even going to tell you anything about it because I don't want to spoil it for you. This is trash binge at its finest, people. Make me proud.
Bonus Game: Count how many times Ross says "Juice."
Happy weekend and happy streaming!
What are the best additions to Netflix you have seen this week? Let me know in the comments!