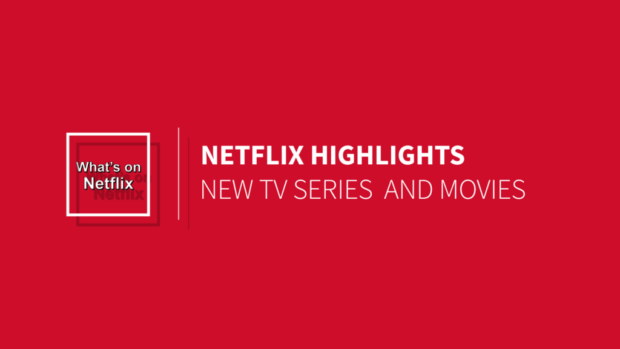 New week, new titles. How is your year going? Luckily the weekend is here! Time to put on your binge pants and settle in with the friend you can always count on: Netflix. Let's look at some titles worth spending some time with.
Annie (1982)
From comic strip, to radio show, to broadway, the story of Little Orphan Annie has had a lot of adaptations. Here Annie lives in a shabby children's home, but she has big dreams of a better life. Now she gets the opportunity to spend a week with a millionaire. This is her chance to have her dreams come true. But there are some determined to stand in the way and make her their own for sinister reasons. You can't go wrong with Tim Curry and Carol Burnett. The songs are going to get stuck in your head, but you're not going to mind.
---
Frontier Season 1 
Netflix Original
If you're a fan of costumes and period drama such as Poldark, this is for you. Jason Momoa (Game of Thrones) stars as the fur-wearing Declan Harp, a part-Irish and part-Native American rogue warrior. He has political ideas, perhaps even a revolution in mind, and does battle with the evil Hudson's Bay Company. It's the story of the fur trade and the struggle to control the resources around Hudson Bay in the 1700s, a part of history commonly forgotten. It's bloody, dramatic, measured, and entertaining if you're in the mood for it.
Article Continues Below...
---
Bates Motel Season 4
This prequel to Alfred Hitchcock's iconic movie Psycho follows the Bates family before things got…well…you know. It follows Norma Bates' (Vera Farmiga) attempt to start a new life running a small town motel with her son, Norman (Freddie Highmore), after the death of her husband. Things don't go well, as you have probably already guessed. The series has garnered critical praise and awards, with this season being a particular standout. Season 5 is to be the last, so watch it now. Then you'll be all caught up and ready to go when Norman really goes nanners.
---
Neal Brennan: 3 Mics 
Netflix Original
This first Netflix special from Neal Brennan has three distinct sections: one for speedy one-liners, one for traditional stand-up, and one for the confessional. Brennan co-created and co-wrote Chappelle's Show for Comedy Central, so he's certainly no newcomer. Here he's trying something different. A mash-up of styles. The monologues and revelations are worth the ticket.
---
An American Werewolf In London
If you haven't seen John Landis' campy horror comedy, now is the time. A landmark blend of gore and laughs, the first thing special makeup effects designer and creator Rick Baker said to star David Naughton when they met was, "I feel sorry for you." On the days when he transformed, Naughton was picked up at 4:30 a.m., taken to the studio, and sat in a chair for 10 hours. The work paid off. It won the inaugural Academy Award for Outstanding Achievement in Makeup. It's fun, has some jumpy moments, and after all these years, the man to wolf metamorphosis is still a sight to see.
Happy weekend and happy streaming!