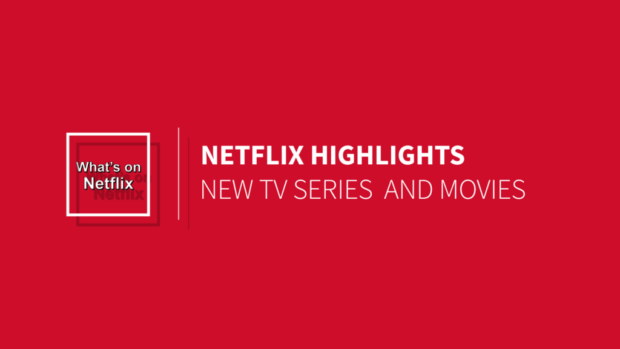 New week, new titles! Have you recovered from the holidays yet? I'm betting you deserve a break. You may even be getting a snow day this weekend. So put on those fluffeh socks and binge. We have the bonus of the first of the month additions and some other good titles added this week:
One Day At A Time 
Netflix Original
The sitcom king Norman Lear is back with this new version of his 1975 comedy. I was ready to turn my nose up at this reboot, but I have to say it won me over. It has all the usual sitcom ingredients, but they really have taken them and come up with something fresh. The family is a bit different now, but all the more relatable. Mom is the daughter of Cuban immigrants, and an Iraq veteran. She's raising two kids with the help of her mother. It also doesn't hurt that Mom is the wonderful Justina Machado from Six Feet Under. The show avoids being predictable while still having those great sitcom moments we crave. Netflix is getting better in the sitcom department.
---
It's Always Sunny in Philadelphia Season 11
After falling off the mark a bit, It's Always Sunny had a strong comeback in Season 11. Always uncomfortable, they try to make their way in the world the best they can. It is so delightfully offensive.
---
Vanilla Sky
I'm not going to lie to you. I HATED this movie when I saw it in the theater. But over the years it has grown on me. A remake of the Spanish film Open Your Eyes, Tom Cruise is being SO Tom Cruise. He's rich. He's smooth. He's a playboy who falls in love. Go into this one with an open mind and just know it's going to get really weird. It's a visceral adventure.
---
Coin Heist 
Netflix Original
Let's not beat around the bush. Netflix hasn't been hitting it out of the park with the movies. Series? Yes. Docs? You bet. Movies? Not so much. I went in with low expectations. I was pleasantly surprised by this clean teen movie. About a group of students who plan to save their school by breaking into the U.S. mint, it's an enjoyable watch. The filmmaker herself is quite young, she made her first feature when she was 12. It's an experiment of sorts and one you'll appreciate watching with your teens.
---
Jen Kirkman: Just Keep Livin'?
Let's talk about something Netflix has definitely been getting right: stand-up. In 2017, Netflix plans to release multiple specials from comedians like Jim Gaffigan, Neal Brennan, and Bill Burr. Jen Kirkman is the first one out of the gate. A writer for Chelsea Handler and a Drunk History regular (HUZZAH!), her dry delivery of jokes is spot on. She's also a best-selling author, regular on @midnight and the list goes on. She's funny. Watch her.
Have a great weekend and happy streaming!