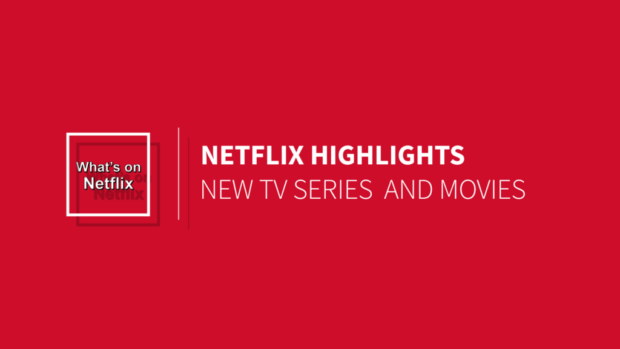 New week, new titles! It has been another good week with some great additions. I hope you've all finished watching The Fall so you have lots of time for new binges this weekend. Get cozy with your favorite blanket and saddle up.
The Crown 
Netflix Original
This highly anticipated, lavish new show from Netflix is based on an award-winning play "The Audience." It stars Claire Foy as the Queen in the early part of her reign, Matt Smith as Prince Philip, and John Lithgow in an amazing turn as Winston Churchill. Planned as six seasons that cover 10 years each, it has already been renewed for a second season and has started off with quite the promising debut. Is there anything more interesting and fun to obsess over than the British class system? It's filled with love, collusion, secret romances (that sister is quite the saucy one), and political rivalries. Made some tea and get to binging. God save the Queen!
I Am Your Father
David Prowse is the man behind Darth Vader, but you probably don't know his name. He has been snubbed in the Star Wars universe. On the set, with the voice acting, and even excluded from the pivotal reveal of Vader's face. Now 80 years old, he lives anonymously in a suburb of London, but a feud between Prowse and George Lucas has been brewing for years. A filmmaker proposes Prowse reshoot a sequence he couldn't shoot thirty years earlier which may repair an injustice and, in a symbolic way, give Prowse the recognition he never had. 
What About Bob?
Bill Murray is Bob. Bob is…special. He's a little needy. Afraid of pretty much everything. Screams obscenities at odd moments. Dr. Leo Marvin (Richard Dreyfuss) has the misfortune of taking on Bob as a new patient right before his vacation. Bob follows him to his destination and pretty much proceeds to drive him crazy. This movie never gets old and is a great choice to snuggle up and watch. Baby steps!
Dana Carvey: Straight White Male, 60 
Netflix Original
Dana Carvey is back and he brings all the things we have always loved about him. Impersonations, stories speckled with voices, and nostalgia mixed with mugging. He's a one-man sketch comedy show and he's just as funny now as he ever was.
Floyd Norman: An Animated Life
This heartwarming documentary tells the story of Floyd Norman, the first African-American animator at Disney, who continues to impact animation even after the company forced him to retire at age 65. Nicknamed the "Forrest Gump" of animation, he hangs around the Disney studios performing what he calls his "nonjob." Employed or not, he continues to make magic and inspire. This is not only a wonderful look at his captivating story but an engaging peek at the animation industry.
Happy weekend and happy streaming!