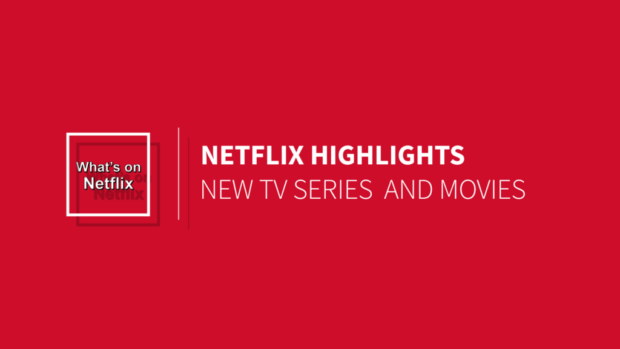 New week, new titles. It's not just the weekend, it's a FALL weekend. Comfy socks, chilly evenings, the fireplace, Netflix…does it get any better? No. The answer is no. Take full advantage of the bliss by adding a few of these titles to your list and binge, binge, binge.
---
The Vampire Diaries Season 7
It IS October, after all. The perfect time for vampires. This hugely popular CW supernatural drama tells the story of the trials and tribulations of two vampire brothers in the town of Mystic Falls, Virginia. The town is surrounded by werewolves, witches, and it haunted to boot. It has all the makings of fun autumn watching.
---
Mascots
Christopher Guest is the master of the mockumentary. His first directorial effort since 2006's For Your Consideration, he has made capturing awkwardness and broken dreams an art form. This effort seems a little watered down, but it is no less amusing or cringe-inducing. A bit like a sequel to Best In Show, it's filled with the usual characters, all desperate for validation and all competing for the ultimate glory. Parker Posey is as committed as always and Jane Lynch can make you laugh with just an expression. Fred Willard is so politically incorrect it makes you wonder if he's even acting any more. Guest may be trying a little too hard here, but it's kooky and fun and a good weekend watch.
Article Continues Below...
---
Justin Timberlake + The Tennessee Kids
First things first: I hate pop music. I rarely listen to the radio. I couldn't name a JT song if I tried. Now I know the man doesn't exactly fall into the pop category, but I think you understand where I'm coming from. But ya know what? I don't listen to Katy Perry, either, and her movie was great. So I gave it a shot. It doesn't hurt that it's directed by Jonathan Demme. You know him from his fictional movies, but he also has a long history of making concert films. Here he points his lens at Justin Timberlake + the Tennessee Kids' last performance of The 20/20 Experience World Tour in Las Vegas. The music was great, the performance dynamic, the effects dazzling. I'm sure the actual concert was quite an experience. Am I going to run out and buy a JT album after watching this? No. But dang it, it was enjoyable. (I will, however, be watching his video with Beyoncé on repeat.)
---
Best of Enemies
In 1968,  ABC, struggling and dead last behind CBS and NBC, didn't have the resources for the kind of convention coverage that their competitors did. So they devised a plan to get eyes on their network — arrange debates between two men who truly despise each other. One liberal, one conservative. It was unlike anything America had seen before and it made for great TV. This slick documentary recounts the debates and the men themselves. And the debate footage itself is plentiful and quite entertaining. It's fast, filled with talking heads, historical footage, engrossing. The subject of debate is one that hasn't and will never go away: the state of our Nation. Prevalent and absorbing, it's worth your time.
Have a wonderful weekend and Happy Streaming!