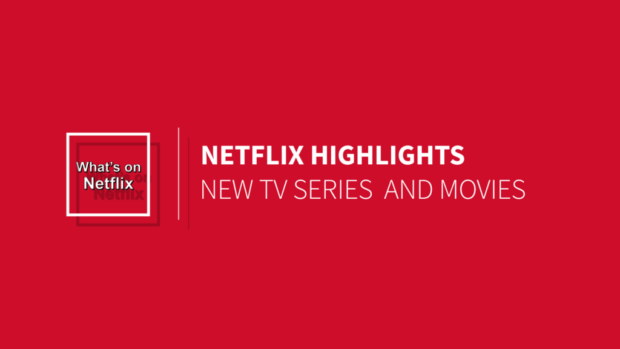 New week, new titles! And lots of goodies have been added this week to make your weekend wonderful. First let's talk Chelsea. Ron Howard was on to plug his new film this week (Thursday the 27th) and geez is this guy likable. He's just so pleasant to watch. But it's Friday's show that is really absolutely worth tuning into. Chelsea gets very personal with her friend Shannen Doherty and talks cancer.
The interview begins with Doherty's doctor and then moves to a one on one with Shannen. It is raw and moving and wonderful. I'm still rooting for this show. If Chelsea keeps going the way of this week's interviews she's going to make it work. Aside from Chelsea, there are so many other great choices this week. It really is the most wonderful time of the year: chilly binging weather. In between your Halloween picks squeeze in these titles:
The Fall 
Netflix Exclusive 
FINALLY the wait is over. If you aren't familiar (and if you aren't you need to get on that), this British crime series follows a senior police detective who is sent to Belfast to investigate a string of murders of young women. It has been nominated for and won several awards, including the BAFTA and a British Screenwriters Award in 2015 for Best British Crime Writing. Fans have been eagerly awaiting its return for 2 years. It has always been a game of cat and mouse between Stella and the killer and, although the game continues, it has definitely changed. The question has always been "will she get him?" Now we're left to wonder "will he pay?" We finally get to find out if Stella gets her man…or does she? I won't tell.
---
Doctor Foster
This BBC One show has all the delicious makings of a Lifetime drama, where it just happened to air after its UK debut. Take one doctor who is already a bit nutty, terribly unprofessional, and drinks a lot, mix in unbridled jealousy and you get a woman who goes bananas in a way that is viciously fun to watch. It was one of the most talked about and watched dramas last year with huge ratings and has been hailed by critics, earning multiple award nominations. Doctor Gemma is all polish and cool on the outside, but she is woman who is a bit unhinged and about to blow wide open, and it makes for fantastic guilty pleasure watching. You know what they say about a woman scorned…
---
Big Eyes
Have you ever seen those creepy pictures of the kids with the saucer eyes? Well in the 50s and 60s people actually loved those things. I know. But it was a simpler time. Based on a true story, artist Walter Keane was an astonishing success with his portrayals of those tiny children, achieving fame beyond his wildest dreams. That is until he and his wife hit the rocks and it comes to light that he never painted the pictures at all. His wife Margaret did. Christoph Waltz and Amy Adams are almost a guarantee of a great movie, and they deliver here as expected. Throw in a handful of other fantastic actors and you one great watch. Just don't blame me if you have nightmares about those paintings.
---
I Am The Pretty Thing That Lives In The House 
Netflix Original
Just in time for Halloween, Ruth Wilson (The Affair) stars as a live-in hospice nurse who moves to Teacup Road in Braintree, Massachusetts after being hired to care for a famous elderly author. We are told from the first moments of the movie she's not making it out of this thing alive, immediately setting the mood for this circular story. It's frightening in the worst way. No big jumps, no scary CGI. Just an unmovable feeling of dread. Directed by Oz Perkins, son of Psycho star Anthony Perkins, it relies on atmosphere and anxiety to slowly build the scares. And it works. By the way, I lied. You're gonna jump once or twice. Turn down the lights and get ready to get the willies.
---
Kung Fu Panda 3
Usually sequels just don't hold up well, but this film is a treat. Jack Black is back as Po, the round and surprisingly nimble martial arts student who is suddenly thrust into the role of teacher when the evil Kai (always outstanding J.K. Simmons) threatens. It has a star-filled cast, is funny, fast-paced, and is going to be just as much fun for you to watch as your kids. I give it two paws up. (Too much?)
---
Into The Inferno
Netflix Original, E
xclusive Early Release
Inspired by the book Eruptions That Shook The World by volcano expert Clive Oppenheimer, this explosive documentary (see what I did there?) from Werner Herzog is breathtaking. When the book was released, Oppenheimer sent a copy to Herzog who recognized a shared a fascination: work that underlines the fragility of man in the face of nature. So they teamed up to work on making a film. The cinematography by long-time collaborator Peter Zeitlinger is spectacular. If you have the chance, I recommend seeing it on the big screen when it comes to your town.
Have a wonderful weekend, everyone, and happy streaming!