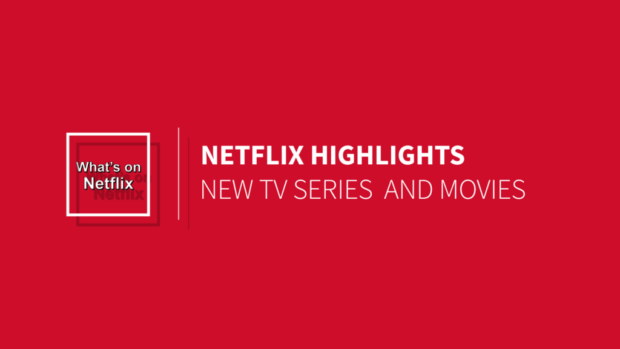 New week, new titles. It's autumn! The cooler weather means you now have a valid excuse for spending more time indoors with your true friend Netflix. There are SO many great titles for you to choose from this week, too. Highly anticipated series have been added as well as some really great movies. You're going to have a busy weekend binging. I'm also including a couple of additions that haven't been in the past week, but so worth adding to that watch list. Let's dive in.
Longmire Season 5
This show has a dedicated fan base. Saved from extinction by petitions when cancelled by it's original network A&E, Longmire found a new home on Netflix and continued its story. Based on the mystery novels by best-selling author Craig Johnson, Longmire is a crime thriller with a touch of cowboy. It was A&E's most-watched original scripted series, and stars Robert Taylor as Walt Longmire the dedicated and unflappable sheriff of Absaroka County. Binge slowly though, fans. Rumor has it this is the last season for the grizzled law man.
Featured Videos - Article Continues Below...
---
Zootopia
This animated Disney hit tells the story of a bunny cop (Ginnifer Goodwin) bucking the trend and making it onto the police force and to the big city of Zootopia. Zootopia is a bustling city like no other where mammals of all sizes, from elephant to shrew, predator and prey, live and work in a melting pot of species. It's a detective caper with a pretty obvious moral, but it's so bright, fun, and beautifully designed you won't mind going along on the thoughtful ride. With Jason Bateman, Idris Elba, and Jenny Slate just to name a few, this film is a delight. Be on the lookout for the Breaking Bad reference.
---
Luke Cage
Luke Cage, the latest Marvel series and Netflix Original has finally premiered. It's the third series in what is becoming a long crossover story line that just keeps getting better. Strong characters, ties to Daredevil and Jessica Jones, and great storylines have me looking forward to the next installment. We're building up to a Defenders series and it looks like it's going to be fantastic.
https://youtu.be/ytkjQvSk2VA
---
Amanda Knox
In 2007, Meredith Kercher was found bloodied, beaten, sexually assaulted and left for dead in her apartment in Perugia, Italy. It was a murder that quickly captured the nation with tabloid headlines and speculation. This new Netflix Original documentary takes another look at the crime with personal interviews with the suspects, police, and journalists involved. You'll definitely raise an eyebrow at the how the story was sensationalized. Is she guilty? We may never know.
---
American Horror Story: Hotel
What better time than October for this anthology series to be added? Not for the faint of heart, its violent story revolves around the Hotel Cortez. As with Coven, it's an interesting mix of actual history and campy gore. I really hate to say this, but I just have to: you can check-out any time you like, but you can never leave.
---
13TH
Director Ava DuVernay has been a powerful force ever since her 2014 film Selma propelled her into the spotlight. Not one to shy away from controversial topics, her latest project and Netflix Original makes the case that the institution of slavery in America was effectively replaced by the mass incarceration of black people in our prison system. The title refers to the constitution's 13th Amendment. It's thought provoking and will certainly be a contender come awards season.
---
The Grinder
If you are looking for a light, sitcommy show look no further. Rob Lowe is Dean Sanderson, Jr., the star of a hit courtroom drama in which he played a lawyer that never failed. But now with the end of the show, he has no idea what to do with his life. Enter his family, hometown, and lawyer brother played by Fred Savage. He basically brings to life "I'm not a lawyer, but I played one on TV." It's heightened reality and Lowe and Savage play well off each other. It's a perfectly fluffy watch.
---
Arrow Season 4
This hugely popular CW DC universe show is the story of a presumed-dead billionaire playboy, Oliver Queen.  He returns to his home Starling City after being stranded for five years stranded on an island in the Pacific, hiding from those close to him that his time away has made him a changed man. By day he appears to be the same carefree person they have always known, but by night he fights to transform the town he loves to its former glory.
Have a wonderful weekend and happy binging!