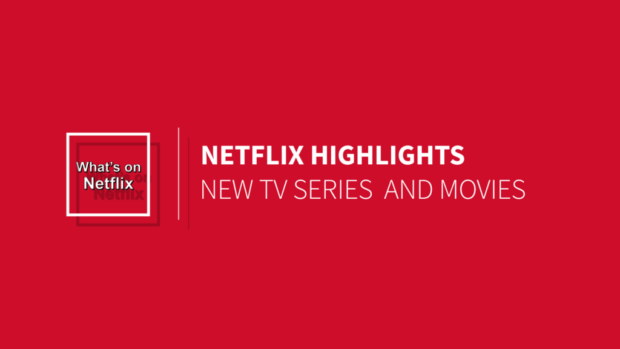 New week, new titles. It's the weekend and the outdoors is overrated. It's time to binge. You deserve a break! Let's look at what you should be adding to your queue.
---
The Walking Dead Season 6
*SPOILER IF YOU ARE NOT CAUGHT UP ON THE SERIES. PROCEED WITH CAUTION*
If you were looking to catch up on the Walking Dead before the new season starts on AMC in October, now's your chance. You have a month to binge and find out who Negan and Lucille are. (And boy is that ever a strange love affair. Ick) Of course, the introduction of Negan is going to mean *SPOILER ALERT* the demise of a major character and big changes for Rick and company. What's going to happen? Because I know that face full of Lucille is only the beginning of the trouble to come.
---
Extremis
Directed by Dan Krauss, Extremis is a powerful, sincere look at end of life care. The film won the Best Documentary Short award at Tribeca in 2015, and for good reason. It packs a lot of emotion into it's short runtime. We're granted access to the ICU of a hospital in Oakland, Calif., and the life and patients of Dr. Jessica Zitter. The camera doesn't shy away from the intensity, of both patients and their loved ones. You may not want to curl up with this and a bowl of popcorn. It may feel familiar, it may feel terrifying to contemplate. But it's a thoughtful, worthy watch.
---
The White Helmets
Another short documentary, The White Helmets (nicknamed for the color of their headgear) follows nonmilitant volunteer rescue workers who try to save survivors trapped in rubble after bombings and civilians otherwise affected by violence in Syria. Using tools and sometimes even their bare hands, the group of approximately 2,900 citizens is credited with having saved 58,000 lives over the past five years. We are rushed into the chaos and mayhem of constant warfare that encounter every day,  putting their lives on the line to save those affected by the country's brutal war. The filmmakers hope that Netflix's international reach will bring more attention to the group. "The White Helmets are a way to support ordinary people in Syria. They are an example of the fact that one person can make a difference," said producer Joanna Natasegara.
---
Luther 3 Seasons
This award winning BBC crime drama stars Idris Elba as DCI John Luther. A dedicated officer, Luther is a brilliant detective who gets emotionally wrapped up in the cases he works. Constantly battling the dark side of humanity takes its toll on the agent, tormented by the crimes he solves.
What's the best new thing you have seen added this week? Let me know in the comments. Happy weekend and happy streaming!