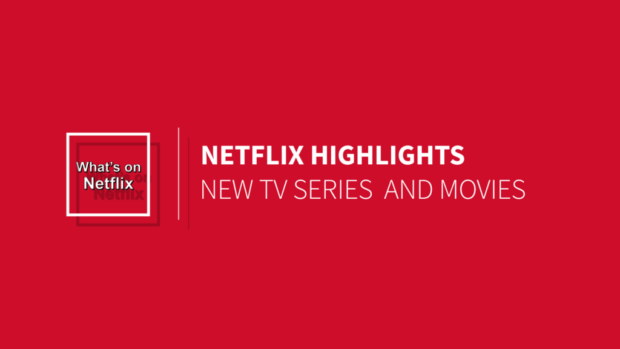 New week, new titles! Everyone's getting back to school, a couple of leaves have hit the ground, and summer is almost a memory. There's still a little of it left, though. Enjoy it to the fullest with a binge. (It's what summer would want.) Get it started with the Thursday, September 8th episode of Chelsea. The kids from Stranger Things are on and it's delightful! And I have to mention the segments she does about children. Friday's is pretty inappropriate…meaning it's hilarious. Her show hits the mark when she's having dinner parties and airs these shorts, both of which she does this week. Let's look at some other titles to watch this weekend:
---
Crash
This melodrama is a great flashback watch. A movie that has several stories intertwining, Crash is a study of racial tensions and human relations. It has super-star power and an absorbing storyline that will leave you feeling thoughtful. Directed by Paul Haggis (Million Dollar Baby. Who can forget that movie?) it won 3 Oscars, including Best Motion Picture.
---
Very British Problems
Do you have Resting Bitch Face? Would you rather pretend to be finding something on the floor of your car for 20 minutes than make small talk with your neighbor? Do you understand why the word "sorry" would have more than one meaning, generally the opposite of feeling remorse? (If you're from the South I think you can feel that one. "Bless your heart" for the win!) If you identify with any of these things I think you're going to like this show. All this time I thought I was just a little introverted, maybe antisocial. Turns out I was made to be British!
Article Continues Below...
---
The Finest Hours
Based on a true story, this disaster thriller details the United States Coast Guard's daring rescue of the SS Pendleton. In 1952, the ship split apart during a nor'easter off the New England coast trapping more than 30 sailors inside the vessel's sinking stern. This movie follows the formula and all the usual suspects are there. We have the plucky, pretty girlfriend who refuses to give up on her man. The terrified newbie. The surly co-worker throwing aside the rational plan (why do they always do that?). It follows all the disaster movie rules in the book, but gosh darn it you can't help but like it. It may not have gotten the warmest reception in the theater, but this is a popcorn flick with all the actors playing their part. Enjoy it for what it is.
Enjoy your weekend, everyone! Happy streaming!