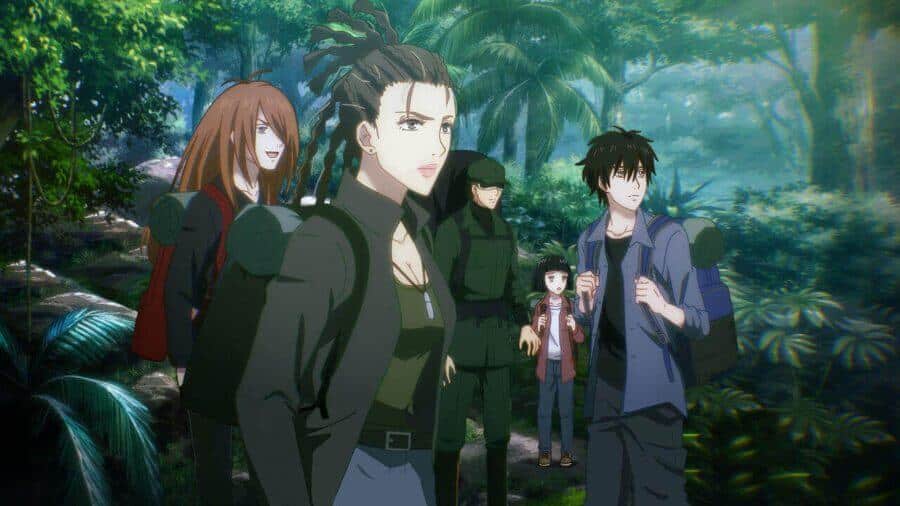 After a further 2 months of waiting, 7Seeds is finally on the cusp of arriving on Netflix! The long-anticipated anime series lands on Netflix tomorrow (28th of June) and suffice to say we cannot wait! But what time will 7Seeds be available to stream from? Let's find out!
7 Seeds is a Netflix Original anime based on the manga of the same name by author Yumi Tamura. The popular survival manga ran from 2001 to 2017, with each chapter releasing on a monthly basis. This will be the first time in the series 18 years history that an anime adaptation has been created. 7Seeds was meant to be released in April but due to a delay in production, the series was pushed back to the end of June.
When a group of astronomers correctly predict that Earth would be hit by a meteorite, the leaders of the world draft a plan to ensure the survival of humanity. The Seven Seeds project will take a select group of young individuals from each country and will be cryonically preserved so they can survive the impact from the meteor. It would be determined by a computer that Earth is can support human life and will revive each group. Upon awakening, the group of survivors is greeted to a hostile unknown world, devoid of human life.
---
What time will 7Seeds be on Netflix?
Depending on which region you reside will dictate what time 7Seeds is available to stream in your region.
Below is the timetable 7Seeds will be available to stream in your region:
| Time Zone | Time available to stream |
| --- | --- |
| Pacific Standard Time | 12:00 AM |
| Mountain Standard Time | 1:00 AM |
| Central Standard Time | 2:00 AM |
| Eastern Standard Time | 3:00 AM |
| British Summer Time | 8:00 AM |
| Central European Time | 9:00 AM |
| Eastern European Time | 10:00 AM |
| India Standard Time | 12:30 PM |
| Japan Standard Time | 16:00 PM |
| Australian Eastern Time | 18:00 PM |
| New Zealand Day Light Time | 20:00 PM |
For anyone confused why you'll not be able to stream 7Seeds from midnight in your region, this is because Netflix releases all of their titles at PST (Pacific Standard Time). So for fans in New Zealand that are 20 hours ahead of the PST, you don't receive titles until late in the evening.
Make sure to check out our ongoing preview for 7Seeds!
Is 7Seeds definitely available in my region?
Not to worry, 7Seeds is a global Original, this means no region is excluded from watching the anime series.
---
Are you looking forward to the release of 7Seeds? Let us know in the comments below!