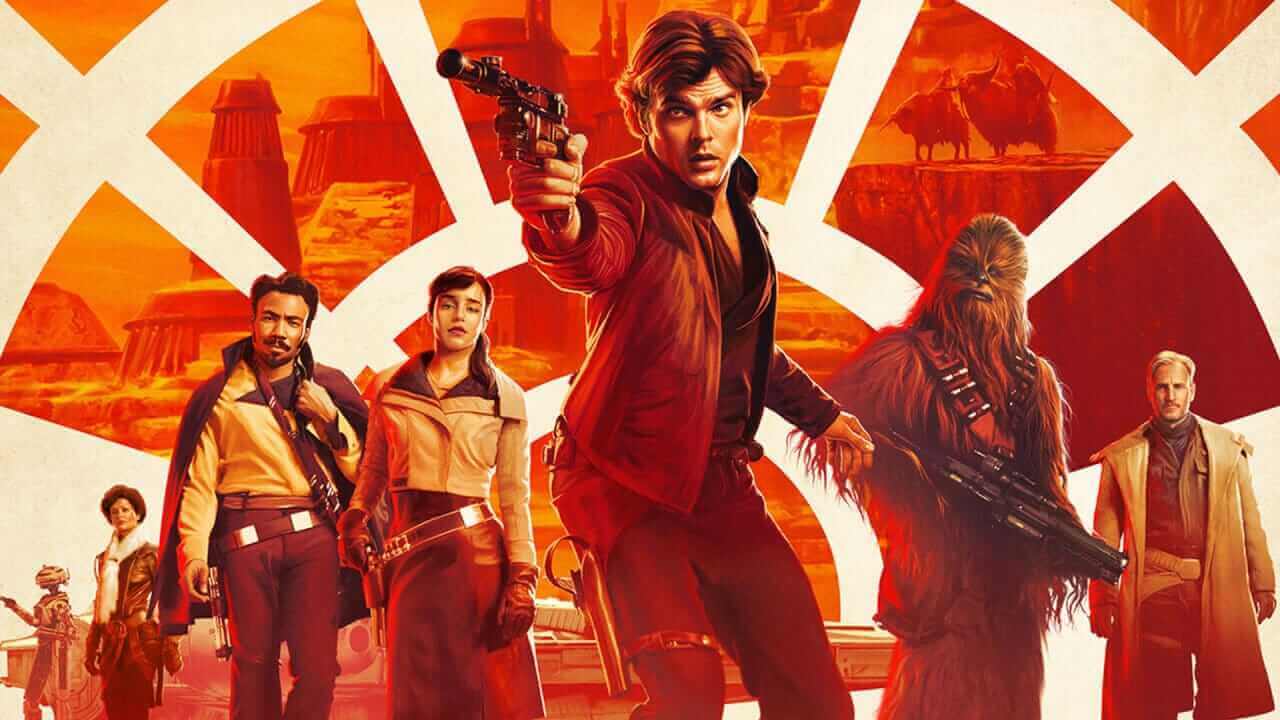 Solo: A Star Wars Story arrives this week on Netflix on the 9th of January. If there is any chance you'll be staying up late to watch the latest Star Wars film, where you are in America will determine when the film is available to stream. We have times listed below when you will be able to watch Solo: A Star Wars Story.
Solo: A Star Wars Story is the latest tale in the Disney era of Star Wars. Like its Rogue One counterpart, Solo is a prequel to the events of the original trilogy. More specifically it is the origin story of legendary smuggler Han Solo. From street rat to legendary smuggler, the story tells the tale of how Han Solo acquired the famous Millenium Falcon.
The film was released in May of 2018 but sadly did not perform as expected at the box office. This came as a fan backlash from Star Wars: The Last Jedi to which fans organized a boycott from the Solo movie. Solo: A Star Wars Story still grossed hundreds of millions at the box office, but for a Star Wars movie, it severely disappointed.
Article Continues Below...
What time will Solo: A Star Wars Story be on Netflix?
The United States will be the only country streaming Solo: A Star Wars Story for now. Due to the time zone differences, the film will be available to stream at different times across the country.
| Time Released | Timezone |
| --- | --- |
| 00:00 | PST |
| 01:00 | MST |
| 02:00 | CST |
| 03:00 | EST |
---
Will any other Star Wars titles be coming to Netflix?
Sadly no. This is because the contract between Netflix and Disney came to an end on the 31st of December 2018. Prior to that date, any cinematic releases Disney had would arrive on Netflix for a limited period. With that contract now over any titles debuting in cinemas in 2019 and beyond will not be coming to Netflix.
Will Solo: A Star Wars Story be available in 4K?
This is highly unlikely. All the previous titles from Disney have not released with a 4K option to stream. This trend will likely continue with Solo: A Star Wars Story.
What about other regions?
Canada will receive Solo: A Star Wars Story but at a later date. As for the United Kingdom, Now TV and Sky Go is the streaming service available to watch the film. We are unsure when the film eventually arrives on Netflix UK.
---
Are you excited to watch Solo: A Star Wars Story? Let us know in the comments below!