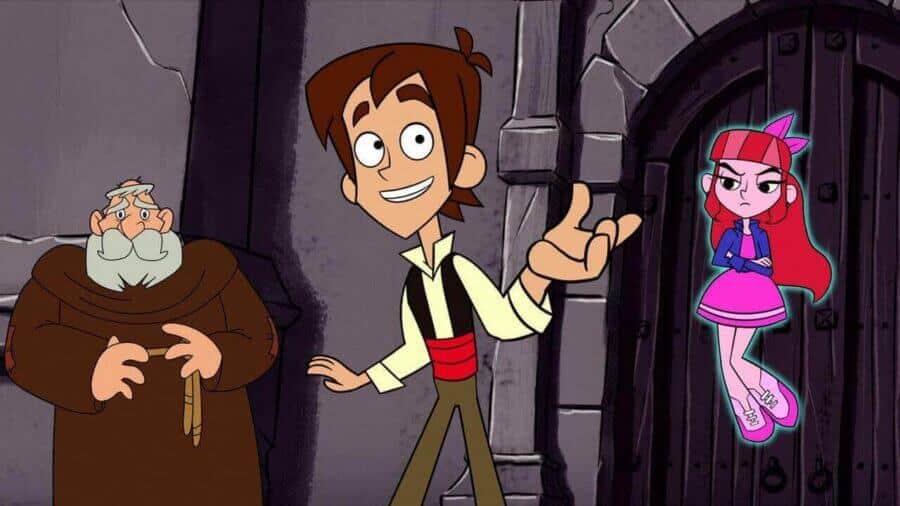 We're coming up on the two year anniversary of Legend Quest season 1 hitting Netflix. Has the series gone missing in action? Is it definitely still getting a second season? Here's the latest on the kids series. 
In case you missed it, the first season of Legend Quest dropped on Netflix back February 2017. The Mexican animation series was the first of its kind to drop on Netflix. The series is set in 19th Century America where a young boy, with his friends, defends the world against supernatural threats.
13 episodes released as part of season 1. In September 2017, a celebratory Birthday special was added to Netflix.
Is Legend Quest season 2 happening?
Absolutely. The renewal was announced by Netflix for a second season sneakily in October 2017. The writers and animators have been hard at work ever since at season 2. With that said, because of the radio silence, you'd be forgiven to think that the series has been canceled. That's certainly not the case.
One of the best resources on information regarding the second season is coming from J. Alejandro Garcia who serves as the creative director on Legend Quest working for Gamanimation.
Here's a few of his updates on social media regarding Legend Quest season 2:
Below, you can see the script for episode 1 of season 2. This was posted in January 2018.
Matt Fowler, who's working on another Netflix project announced back in September that he's going to be voice acting a new titan called Michael Donovan.
So stoked to join the cast of the Netflix animated series Legend Quest! Had an amazing day in the studio yesterday working with voice acting titan Michael Donovan. You can check out… https://t.co/7PugE0knGv

— Matt Fowler (@MattmFowler) September 13, 2018
The last update we had regarding the show is the creative director once again re-iterating that season 2 is on the way.
More #LegendQuest is in the works!

— J. Alejandro Garcia (@GAMAnimation) November 13, 2018
---
Why the long wait?
With kids series, we've been spoilt when it comes to fast releases. Dreamworks TV studios have managed to put out season after season in quick succession but they're a big studio. Smaller animated studios recruited by Netflix have smaller teams resulting in longer wait times between seasons.
---
When will season 2 be on Netflix?
Although no official date has been revealed just yet, we're expecting it to drop in 2019. That's based on the fact that writing was likely wrapped up in early 2018 and new casting announcements made.
---
Are fans looking forward to season 2?
You bet. We've found scpres of people across social media either asking for updates regarding season 2 or expressing their angst regarding a new season.
@GAMAnimation I'm still pumped for S2 of Legend Quest. Whenever it gets here! 👍

— Nicholas Richardson (@Slicknickshady) November 13, 2018
Ohmygod Legend Quest is amazing I can't wait for season 2

— ☆ Nekouhai ☆ (@actual_nekouhai) April 4, 2018
I'm so excited for season 2 of legend quest. It is easily one of my favorite shows to watch with my daughters. You guys are great.

— James Tucker (@jctuxker) October 8, 2018
There's the latest on Legend Quest season 2. It's coming but you're going to have to be patient for a few more months while the series is put together.