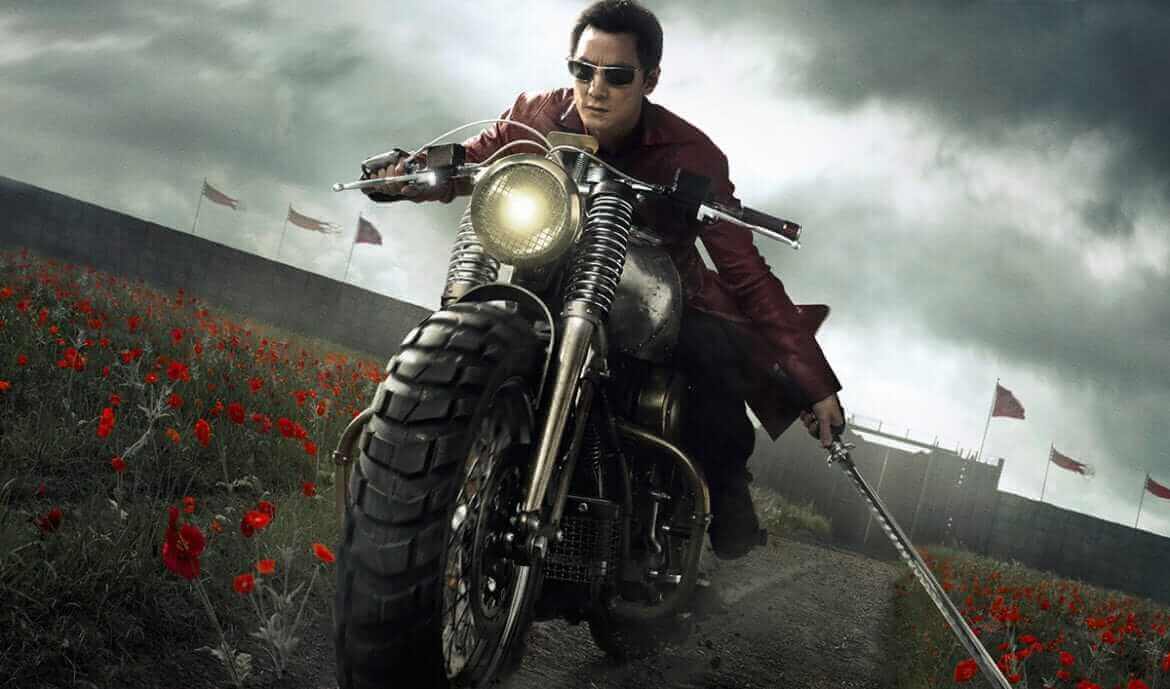 Into The Badlands came to Netflix in 2016 and with that, hundreds of thousand of people have been introduced to the epic new AMC series. With season 2 currently airing, many will be wondering when will season 2 of Into The Badlands come to Netflix. We've got the answers below. 
The series first aired in 2015 and we've had a long two-year wait for the second season but it's worth it. Into the Badlands has an insane production value and even competes with some of its fellow AMC shows such as The Walking Dead and Breaking Bad. It tells the story of a warrior in a post-apocalyptic world with a society that shuns guns in favor for swords and other melee weapons.
It stars Daniel Wu, Orla Brady, Sarah Bolger among many others that make a fantastic cast set in a world that's believable and honestly, is the sort of entertainment you'd expect on HBO as opposed to AMC. Netflix managed to pick up the rights to stream the show late last year so let's now take a look into when season 2 of the show will come to Netflix.
https://www.youtube.com/watch?v=JqAItVDrEGg
Netflix Season 2 Release Date for Into The Badlands
This covers the United States and Canada.
With other AMC shows in the past and present, most of their shows get renewed on a fixed date year to year. In the case of The Walking Dead, for example, new seasons always arrive in September. Into the Badlands does appear to be running on a slightly different schedule, though.
If it's the case that the show gets a new season every year on AMC, then you can expect a new season every March meaning season 2 would release in March 2018. If the show moves to a different month or we have to wait for two years, the likelihood is that Netflix will pick up season 2 shortly before season 3 would release. That's hard to pin down a release date but as soon as we know more, we'll let you know here.
There is a streaming alternative, although it's going to cost you. AMC currently is planning to set up their own streaming service which would no doubt carry the show. In addition to this, you can currently watch all of season 2 of the catch-up app that AMC has but that requires a cable subscription or equivalent.
Are you enjoying Into the Badlands? Can you wait for season 2 to come to Netflix? Let us know in the comments below.