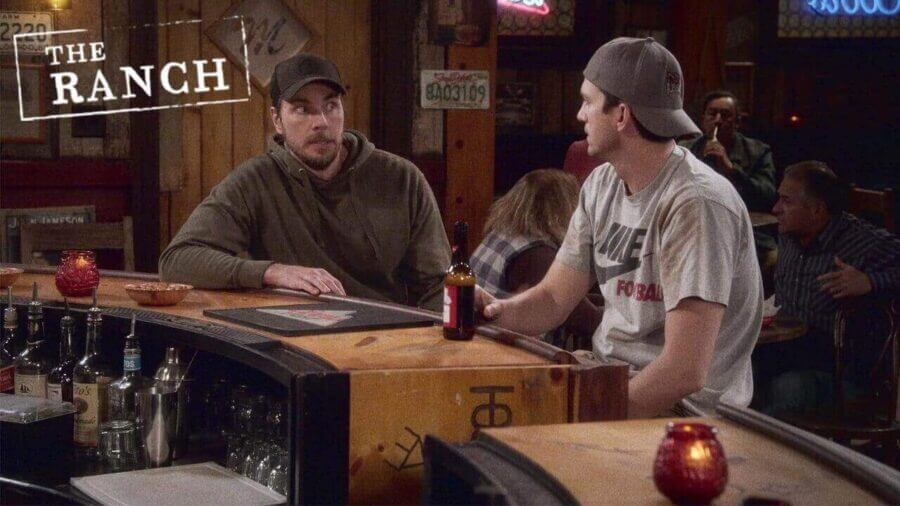 Netflix has just released the next 10 episodes of The Ranch which make up part 6. If you've already gone through all 10 of the new episodes, the good news is that there won't be a super long wait for part 7. Here's what we know about the next part and when it'll be on Netflix. 
The Netflix sitcom has grown from strength to strength despite not having many critics on its side. It continues to perform well too despite all the negative press the show has had surrounding Danny Masterson which led to the firing.
---
Release Schedule So Far…
Before we move onto part 7, let's just recap how the series has released onto Netflix so far. As you may know, Netflix is actually splitting up full seasons of The Ranch into two halves. Each season is comprised of 2 parts and naturally, we're now about to head into season 4.  Part 6 is the latest to release on December 7th, 2018. 
| Part Number | Season Number | Release Date |
| --- | --- | --- |
| Part 1 | Season 1 | April 1st, 2016 |
| Part 2 | Season 1 | October 7th, 2016 |
| Part 3 | Season 2 | June 16th, 2017 |
| Part 4 | Season 2 | December 15th, 2017 |
| Part 5 | Season 3 | June 15th, 2018 |
| Part 6 | Season 3 | December 7th, 2018 |
---
Has The Ranch been renewed?
Yes! In October, Netflix announced that the series would be returning for a fourth season. That means we're going to get parts 7 and 8 of the show.
---
What will happen in part 7?
Details about part 7 are sparse so far although we can take a few educated guesses as to what's to come next. 
Filming has likely already started or will be starting soon. Tickets for the show have sold out for the next filming date which is on December 14th. 
There have been rumors that Debra Winger may be making a departure from the show. 
Part 6 of the show introduced Dax Shepard's new character, Luke Matthews, on the show who'll likely now be sticking around for many parts to come.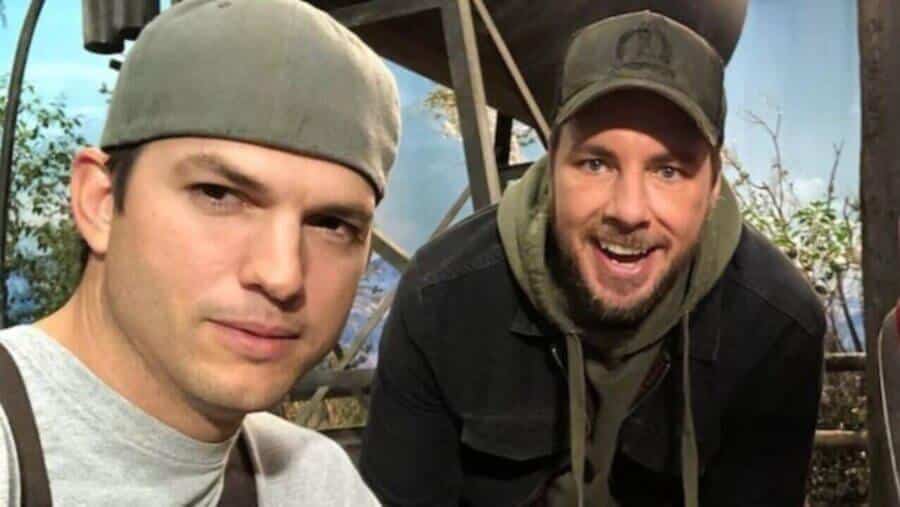 One question fans of the show may want to know is whether or not Rooster will ever return. The answer looks at this point to be unequivocally not. Danny Masterson left under charges of alleged sexual misconduct charges and the showrunners wrote him out of the show for part 6.
---
Part 7 of The Ranch Release Date
We won't likely hear about the release date for part 7 until early 2019 but that doesn't mean we can't give a guess as to when it's coming. In fact, we can give an accurate guess given the show has followed the same release pattern for the past few years.
At the moment, Netflix releases each season over the course of a year. Typically with the first part arriving in the summer and the second in the winter. We're currently expecting part 7 of The Ranch to be on Netflix in June 2019 and part 8 then arriving in December 2019.
Let us know in the comments if you're looking forward to part 7 of The Ranch.