When will Season 10 and 11 of Heartland be on Netflix?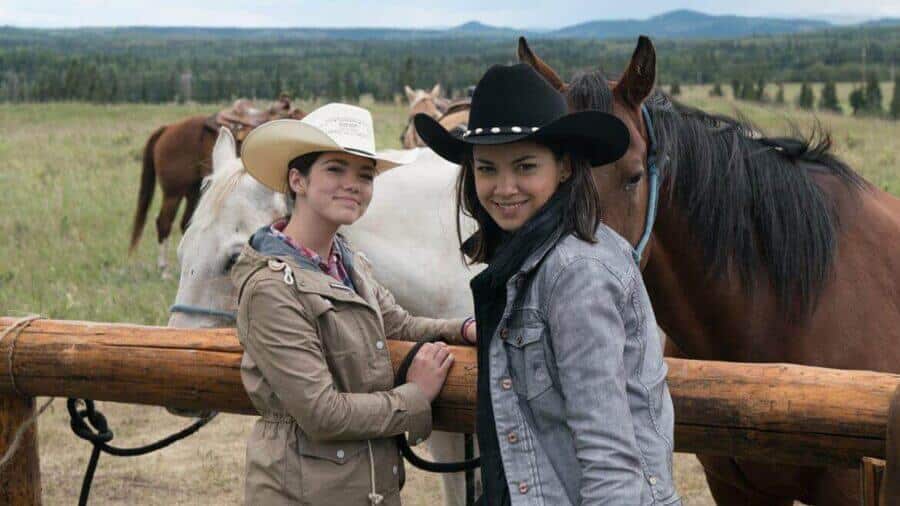 Of all the feel-good dramas on Netflix, Heartland is among the best. Netflix's release schedule for Heartland has always been a bit difficult to keep up and figure out when new seasons were coming but fortunately, Netflix has caught up. Here's when seasons 10 and 11 will be coming to Netflix.
As you know by now, Netflix is incredibly slow at getting new seasons of Heartland. While we can't figure out the exact reason for this, we do know it's all down to licensing. The show is made and aired first in Canada before Netflix picks up the streaming rights in various regions.
Here's been the release schedule for the past few seasons.
03/31/2017: Netflix has added season 8 to Netflix UK and US!
06/13/2017: Netflix has added season 9 to Netflix US
In case you've not watched the show, here's a quick synopsis to see whether it's up to your alley. The series is based on a book series by Lauren Brooke that follows two sisters and their grandfather looking after a ranch. It features the best parts of the job and the even changing landscape of running a ranch.
Heartland season 10 began airing on CBC in Canada in October 2016 and has since wrapped up after 18 episodes. Season 11 ran last year from September onwards but has since wrapped. Season 12 has already been renewed with it expected to start airing later in 2018.
---
Season 10 Heartland Netflix Release Date
Despite not showing up in the June 2018 list of new releases on Netflix, we're still expecting season 10 to arrive in either June or July 2018. What tends to happen is Netflix slips the release randomly with shows that aren't its own so it's increasingly hard to predict. The best place to see what's new on Netflix every day is by checking our what's new list. Should we get a pre-emptive warning about Heartland though, we'll be sure to update this article.
---
Season 11 Heartland Release Date
Although season 10 isn't even released yet on Netflix, we thought we'd give you a rough timescale to expect season 11 to land. Unless Netflix chooses to update the show with both seasons this year, we're expecting season 11 to arrive in June/July 2019.
Now that we're caught up, we think that we'll be getting new seasons of Heartland on a regular basis like we do with other shows. That means we can expect season 10 of Heartland between March 2018 and June 2018.
Are you waiting for more seasons of Heartland on Netflix? Let us know in the comments below.