When will Season 10 of Heartland be on Netflix?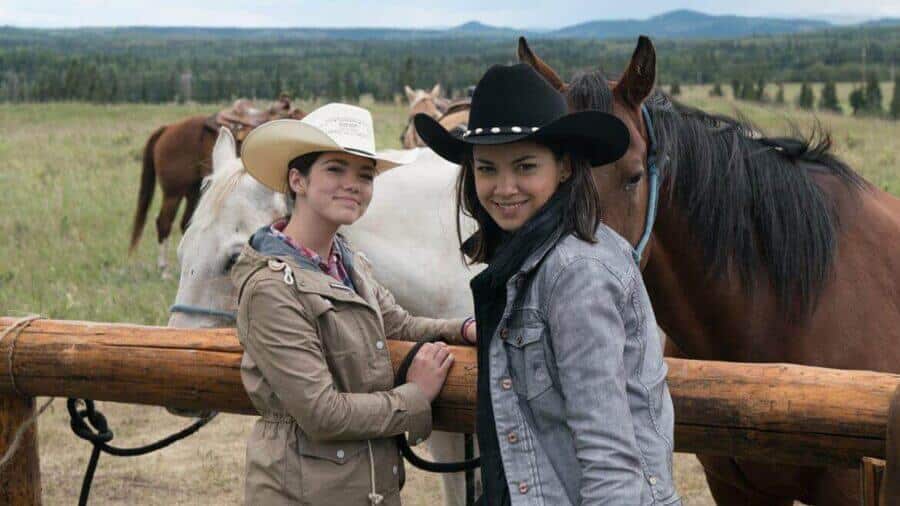 Of all the feel-good dramas on Netflix, Heartland is among the best. Netflix's release schedule for Heartland has always been a bit difficult to keep up and figure out when new seasons were coming but fortunately, Netflix has caught up. Here's when seasons 10 and 11 will be coming to Netflix.
Article continues below
Up until recently, Netflix has always been behind when it comes to Heartland by quite a few seasons but has added two seasons within the space of 3 months meaning we were caught up shortly.
03/31/2017: Netflix has added season 8 to Netflix UK and US!
06/13/2017: Netflix has added season 9 to Netflix US
In case you've not watched the show, here's a quick synopsis to see whether it's up to your alley. The series is based on a book series by Lauren Brooke that follows two sisters and their grandfather looking after a ranch. It features the best parts of the job and the even changing landscape of running a ranch.
Heartland season 10 began airing on CBC in Canada in October 2016 and has since wrapped up after 18 episodes. We've also good news in the sense that the show has already been greenlit for a season 11!
Season 10 Heartland Netflix Release Date
Over the past few years, Heartland has been following a strict yearly pattern release. That's not too dissimilar with other shows but the only difference is that we're ridiculously behind when it comes to new seasons. With most shows, releasing their shows on Netflix serves as promotion for the series. That obviously doesn't apply here as the show airs in a different country entirely.
Now that we're caught up, we think that we'll be getting new seasons of Heartland on a regular basis like we do with other shows. That means we can expect season 10 of Heartland between March 2018 and June 2018.
Are you waiting for more seasons of Heartland on Netflix? Let us know in the comments below.