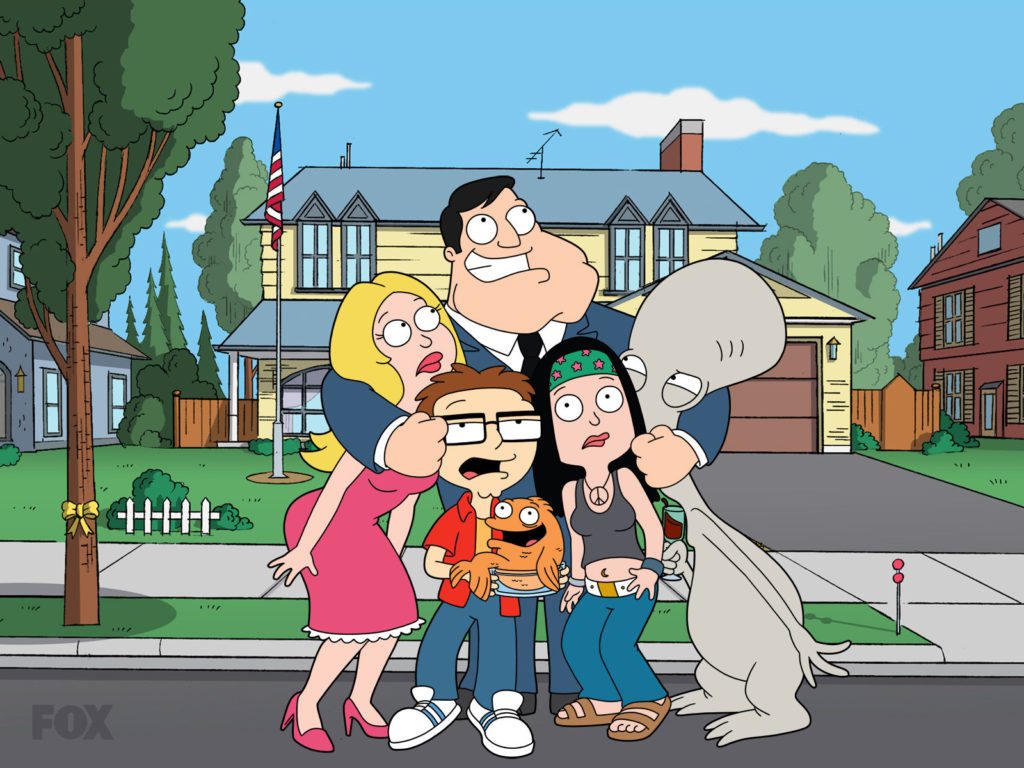 Last month saw the release of season 10 of American Dad arrive onto Netflix on May 17th 2016. What's weird though is how far behind Netflix actually is on securing new seasons of American Dad. So with that, we're going to take a look at when season 11 of the show will be coming onto Netflix and for that matter, why we're essentially two seasons behind given that the show is now well into its 13th season on TBS.
American Dad is often just referred to that other animated comedy that Seth McFarlane does and for the most part you'd be right, Family Guy is way more popular but that doesn't mean that there isn't room for American Dad though. The show, much like Family Guy, has memorable and odd characters but what keeps you coming back is the story lines as they vary and keeps you thoroughly entertained throughout.
Much like Family Guy, you can stream from the 1st season of the show which with animated sitcoms is a rarity given that most times you're only given the last three seasons rather than the complete boxset.
Article Continues Below...
https://www.youtube.com/watch?v=0uLbnORiipM
To determine when the 'new season' of American Dad will arrive onto Netflix we have to look back at previous years and see what the release schedule has been like on both Fox and on Netflix in previous years. Thankfully, American Dad has been consistent meaning that new seasons of the show air on Fox in September and then a new season arrives onto Netflix streaming every year in May. With that, we can predict that season 11 of American Dad will arrive in May 2017 but that may be the end of the updates. For season 12 the show switched network changing from Fox to TBS and with a change of ownership could bring changes in how the show is put onto streaming services. What's likely to happen is that Hulu or even Amazon Prime will pay a pretty penny for exclusivity of the show but that remains to be seen.
As to why we're a few seasons behind on Netflix however is beyond me, it could just be to give Fox an extra year or two selling the boxsets on DVD.