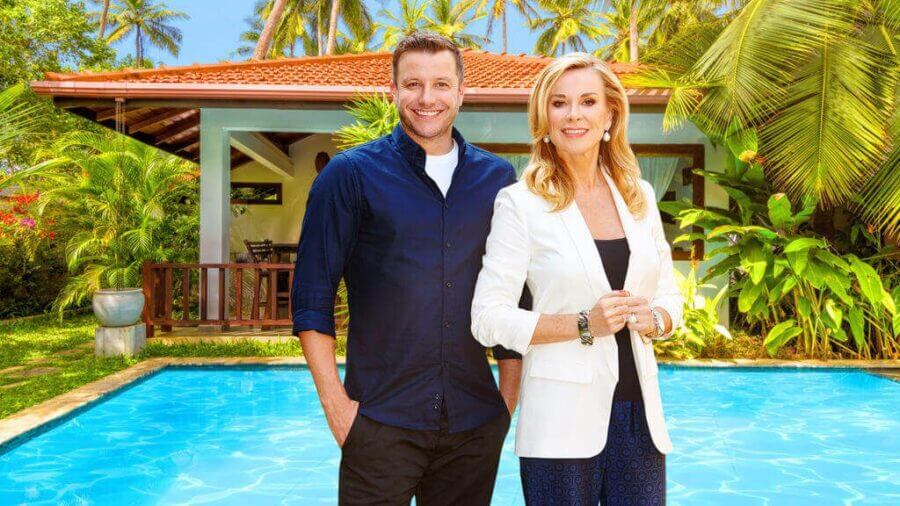 Instant Hotel has been an instant hit for Netflixers around the world but as you may know, the show originates from Australia and isn't quite a full Netflix Original. Here's the status of season 2 and when we're currently expecting it to drop on Netflix. 
To recap, Instant Hotel is a relatively old Australian series with it debuting on Seven Network in Australia back in November 2017. The series is all about homeowners who convert their luxury homes into luxury hotels. They then swap throughout the process and vote on the winners.
It wasn't until the end of 2018 when Netflix had announced they'd be picking up the show.
When will Instant Hotel be back on TV in Australia?
Before season 2 comes to Netflix, the series will first air on Seven in Australia. That was originally planned to be sometime in 2018 but that's since passed and now the TV show is scheduled for a return in 2019.
The latest sneak preview from Channel 7 came on January 8th when they Tweeted a video from the upcoming season.
https://twitter.com/InstantHotelOn7/status/1082431229226598401
What changes to expect in season 2 of Instant Hotel?
The big change going into season 2 is that the host is being replaced. The host for season one was Luke Jacobz who will be seeding the role to a British host called Laurence Llewelyn-Bowen. Brits will know him from appearing on an assortment of different daytime TV shows including Loose Women, House Rules, Countdown and frankly, more shows than you can shake a stick at.
LLB checks into Instant Hotel as host and judge in 2019. Pack your bags for the trip of a lifetime! 👝✈️ @LlewelynBowen #instanthotelau #houserules pic.twitter.com/5Hdi33dbF9

— Channel 7 (@Channel7) December 13, 2018
When will season 2 of Instant Hotel be on Netflix?
That's a tricky question to answer until we get the Australian air date. We're not currently expecting weekly episodes of the show to drop on Netflix meaning we'll get the full season to drop sometime after the show has wrapped up.
With the show looking to be in its final stages of development, we're currently thinking it'll air in Australia in early 2019 and come to Netflix around the world again, soon after.
Are you looking forward to more episodes of Instant Hotel coming to Netflix? Let us know in the comment section below.