When Will Season 4 of Gotham be on Netflix?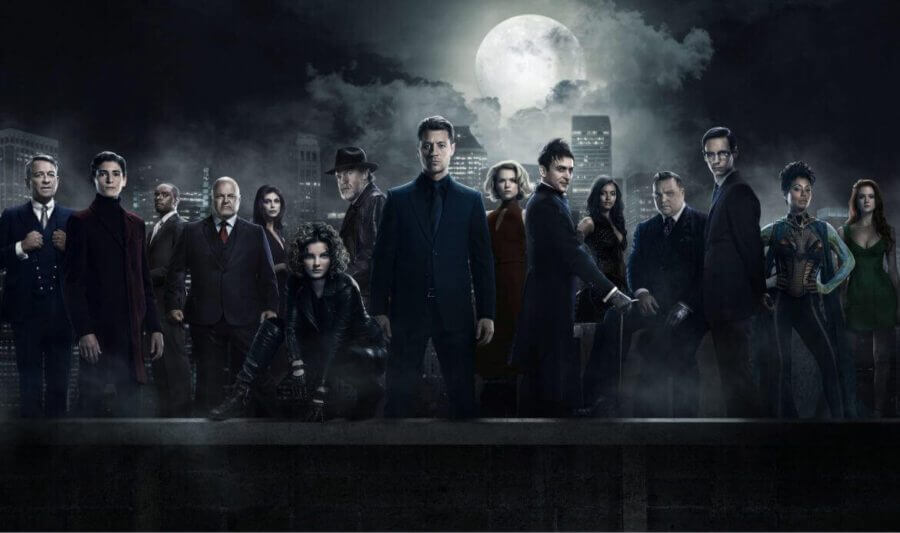 Gotham is Fox's big superhero series based on the DC world of Batman. The series has had regular updates on Netflix over the past few years which is why season 4 of Gotham is coming to Netflix. We look at when it'll be coming to Netflix around the world plus the possibility of it leaving below too.
The series is set in the Batman world and serves as a prequel where Bruce Wayne is a young boy. Rather than focusing predominantly on Bruce, the series mainly looks at the origin stories of Batman's most infamous villains including Penguin, Riddler, Scarecrow and Hugo Strange.
Season 4 sees Bruce and James Gordon go through some tough times with the Joker finally making an appearance. Reviews for the season have been generally favourable meaning it's a good time to get into Gotham.
Netflix Release Date
If you're in the United States, the only way you can watch new episodes after they air on television is through Hulu. You only get the previous five episodes though not the back catalogue like Netflix. The series drops on Netflix shortly before a new season arrives on Netflix. For the past several years new seasons have come in August and September. That means that season 4 of Gotham will be on Netflix in either August or September 2018.
Here are some other regions that Gotham is streaming on and when you can expect the latest season to land:
Netflix Canada – January 2019
Netflix United Kingdom – September 2018
Netflix Australia – Unknown because they're behind.
Isn't Gotham Leaving Netflix?
As we go into more depth here, Gotham is exempt from the list of Fox titles leaving Netflix over the past and next year. The reason is that Fox doesn't own the show rather buys it in from Warner Brothers. That means that Warner Brothers dictates where it streams, not Fox.
There you have it, the Gotham season 4 Netflix release date. If we missed your region, let us know in the comments. Otherwise, if you're waiting why not try another superhero series on Netflix?