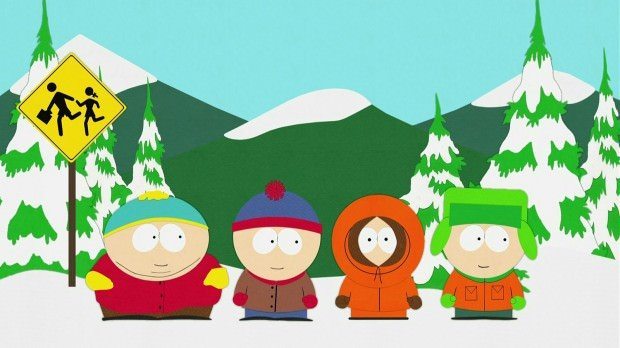 When the Viacom contract ended with Netflix late last year Netflix lost out on a ton of content from the content providers BET, Comedy Central, Nick and MTV. Although some title stayed such as some of the Jackass movies unfortunately the much loved television show Viacom figured they'd make more money elsewhere than with streaming it on Netflix. That means that South Park won't be streaming on Netflix for the foreseeable future.
Just after the removal of the content Viacom see's Hulu as a better partner with regular updates to their library such as 'The Daily Show' and 'The Colbert Report' getting onto Hulu Plus rather than its rivals such as Netflix and Amazon Prime.
Later in 2013 Viacom signed another exclusive contract with Amazon for the bundling of their content to be available to stream on Amazon's platform. That means right now the only place to catch South Park is on Hulu Plus or Amazon Prime.
All is not lost though as South Park : Bigger, Longer and Uncut the 1999 movie is available to stream on Netflix USA and even Netflix Canada.