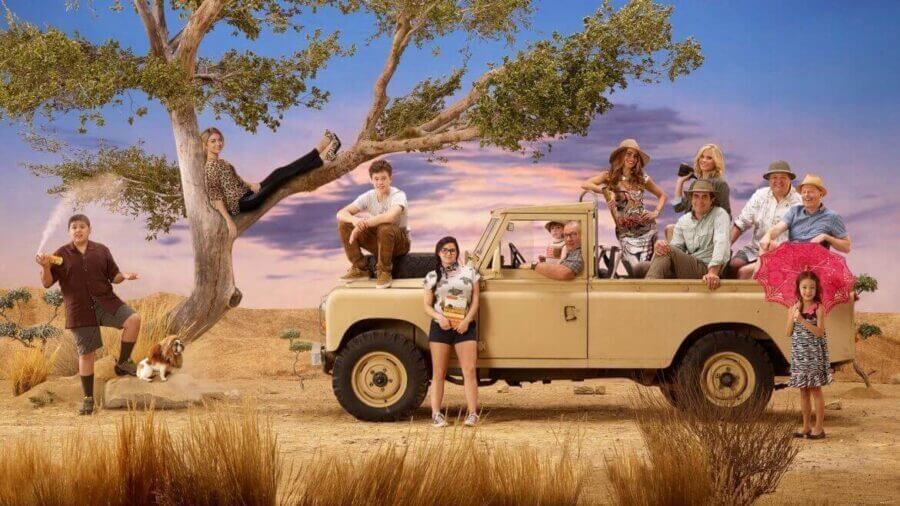 It's been a year since we last touched on the status of Modern Family on Netflix. Season 8 of Modern Family is currently airing on ABC. Let's take another visit into quite possibly the most popular comedy series on television right now and whether it'll be coming to Netflix and where in the world that does stream it.
The series revolves around three households who are all connected to each other. The series follows the adventures of each which regularly crossover. The series has become one of ABC's biggest hitters and also one of profitable for the network. As such, the series is in very high demand making it tougher for Netflix to get the license to stream.
For long term members of Netflix you may remember a time when Modern Family was streaming on Netflix. Up until around 2013, the series was streaming new seasons on the platform being added annually, much like other ABC shows on Netflix.
But those days are gone and the show will unlikely be coming to Netflix over the next year. Instead, you'll find it on ABC's own platform plus Hulu Plus holds exclusivity to most of the seasons too. Unless Netflix makes a big move on exclusivity, the series will not be coming to Netflix.
If you're traveling, you'll have better luck at finding Modern Family on Netflix. Here are the countries where Netflix does stream Modern Family. Let's start with the Americas. Ecuador, Mexico and Brazil all carry the show but only up to season 6. Other countries In Europe, where the series used to stream, Netflix no longer carries the show there.
In the United Kingdom, you'll find Modern Family streaming exclusively on Sky's digital platform, NowTV where you'll find every season plus catch-up on the last few episodes too.
It's disappointing that Netflix won't be picking up Modern Family but at the same time, it's producing plenty of its own comedy shows to fill the void.