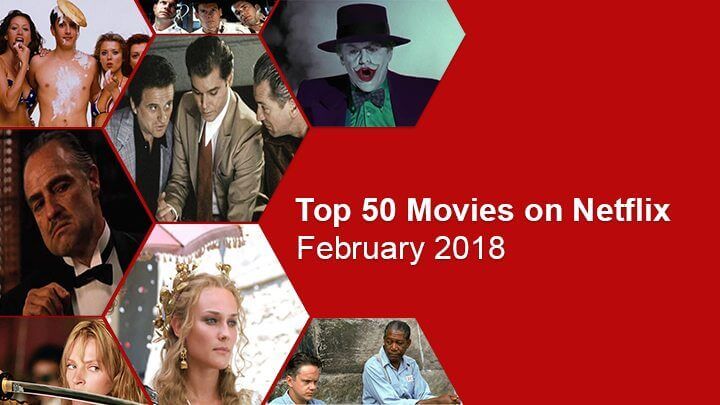 Welcome to the latest What's on Netflix top 50 movies currently streaming on Netflix for February 2018. Our selection covers a mix of the best comedy, action, romantic, sci-fi and animated movies currently streaming on Netflix. We update this list every month with the new movies that have been added to Netflix.
February 2018 hasn't seen many movers in our list. If you're a Tarantino fan – you ought to be – Kill Bill has arrived for Netflix streaming. Beware, The Italian Job which has gone from our list and been replaced by the appalling remake. We have chosen not to include it. If you haven't done so yet, set aside a day to watch the Godfather trilogy. There's something here for everyone. These are our suggestions of 50 movies to watch on Netflix in February 2018.
---
50. (50) Must Love Dogs – 2005
Directed by: Gary David Goldberg
Starring: Diane Lane, John Cusack, Elizabeth Perkins
Running time: 1h 38min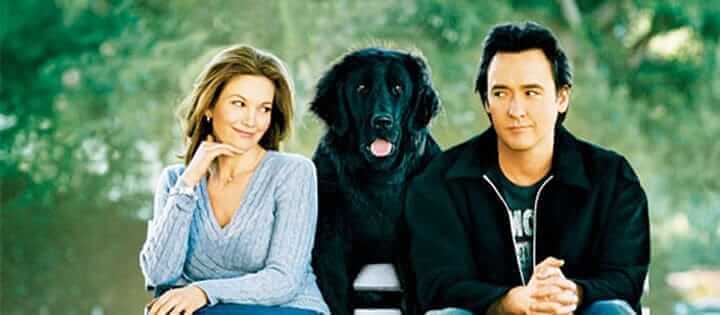 Must Love Dogs is a romcom with a difference. In this charming piece starring the ever gorgeous Diane Lane and the ever reliable John Cussack, the dogs are the real stars. OK, it's a romcom so it's never going to set the world alight but as internet dating doesn't appear to be going away in the near future (despite the best efforts of Ashley Madison) it has a relevance. And Cussack and Lane are great together.
---
49. (49) The Great Gatsby – 1974
Directed by: Jack Clayton
Starring: Robert Redford, Mia Farrow, Bruce Dern
Running time: 2h 24min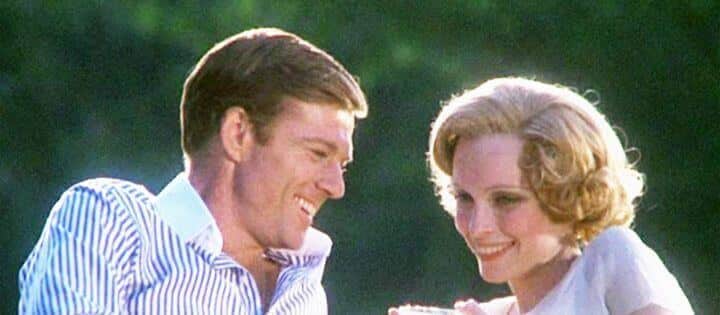 As is so often the case, the original was much better than the 2013 remake. This is a lavish production which is largely faithful to F. Scott Fitzgeralds book – perhaps a little too faithful. Before it's release, The Great Gatsby was subject to enormous hype on which it failed to delver. This is a shame because the movie is better than the acclaim (or lack of it) that it originally received. Some 40 years after it was made, it's still worth a viewing.
---
48. (48) Hitch – 2005
Directed by: Andy Tennant
Starring: Will Smith, Eva Mendes, Kevin James
Running time: 1h 58min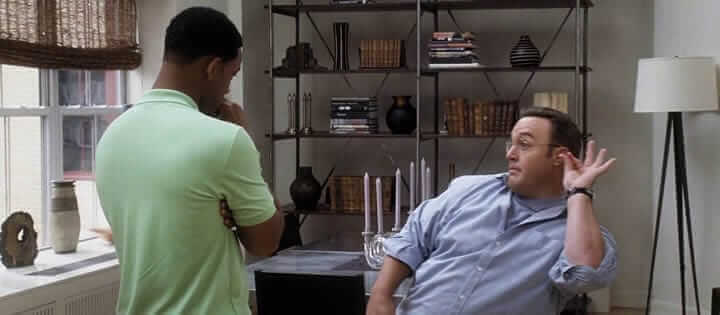 Hitch is a matchmaker – a successful one – who's unfailing techniques don't seem to work for himself. This is sitcom by any other name. Will Smith gives an unusually down key performance, perfect for the role. A chick flick that also works for men.
---
47.  (-) American Pie – 1999
Directed by: Paul Weitz, Chris Weitz
Starring: Jason Biggs, Chris Klein, Thomas Ian Nicholas
Running time: 1h 35min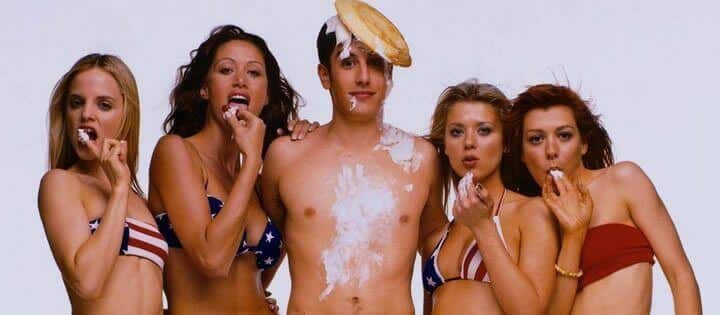 How often have we had to say this? The first of the series is so much better than the rather contrived sequels. You can't beat an original idea. As teenage comedies go, American pie is about as good as it gets. The laughs are relentless and perfectly delivered by an excellent cast. This is definitely a movie for multiple viewings.
---
46. (46) Crouching Tiger, Hidden Dragon: Sword of Destiny – 2016
Directed by: Woo-Ping Yuen
Starring: Donnie Yen, Michelle Yeoh, Harry Shum Jr.
Running time: 1h 36min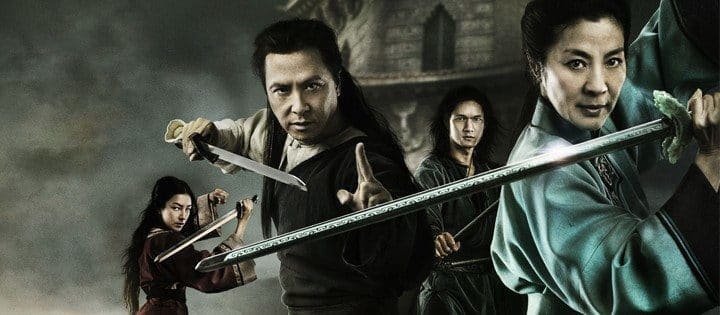 The original Crouching Tiger, Hidden Dragon came exploding out of China, subtitled, in 2000. The miracles, spirits and gods of ancient China were delivered with mind-numbing cinematography, and there was a brief flurry of similar movies (Hero, House of Flying Daggers, etc.) that caught the western imagination. Is this Netflix Original sequel as good? Probably not. But the English language makes it easy to watch, and the story is compelling.
---
45. (45) The Babadook – 2014
Directed by: Jennifer Kent
Starring: Essie Davis, Noah Wiseman, Daniel Henshall
Running time: 1h 33min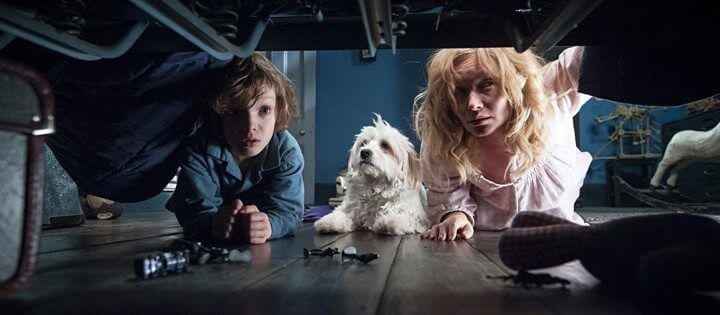 Looking to soil your pants? Sold. Being awarded the Empire Award for best horror, the Babadook takes your childhood fears and multiplies them to the point where you're actually that scared little boy/girl who is afraid of the monster under your bed. This haunting tale tells the story of how one child's book manages to come to life when the monster of the said book, haunts their family home. It was an Australian and Canadian movie collaboration, and the result is one of the scariest horror movies on Netflix.
---
44. (44) The BFG – 2016
Directed by: Steven Spielberg
Starring: Mark Rylance, Ruby Barnhill, Penelope Wilton
Running time: 1h 57min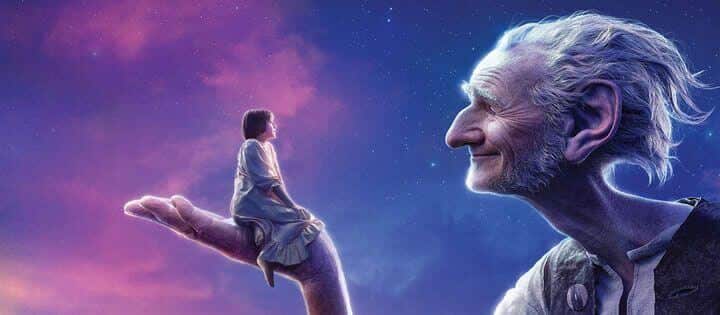 It's always good to be able to add a quality kiddies movie to our top 50 and The BFG is an absolute delight. From the book by Roald Dahl and directed by Steven Spielberg this charming and lighthearted fantasy is brought to life through technology that simply didn't exist when the book was originally written. Watch it as a family.
---
43. (43) Caddyshack – 1980
Directed by: Harold Ramis
Starring: Chevy Chase, Rodney Dangerfield, Bill Murray
Running time: 1h 38min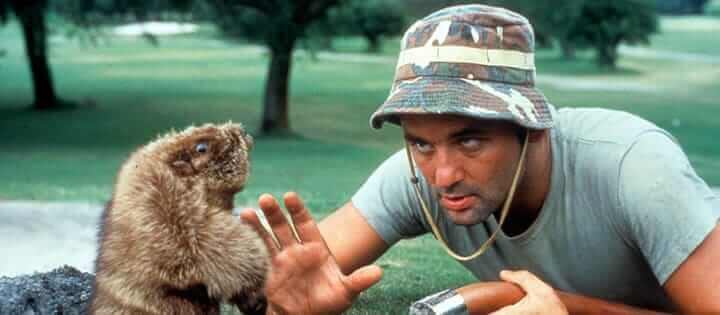 Directed by Harold Ramis, Caddyshack is set in a golf club (stay with us here) and features Chevy Chase, Rodney Dangerfield, Bill Murray and a highly entertaining gopher. This is a laugh out loud comedy from a tried and tested team. There are several sub-stories – they can't really be called plots – which deliver a comedy great in contrast to the sequel which was awful. As a "classic" it may not be on Netflix for long so miss it at your peril.
---
42. (42) Jane Got A Gun – 2016
Directed by: Gavin O'Connor
Starring: Natalie Portman, Joel Edgerton, Ewan McGregor
Running time: 1h 38min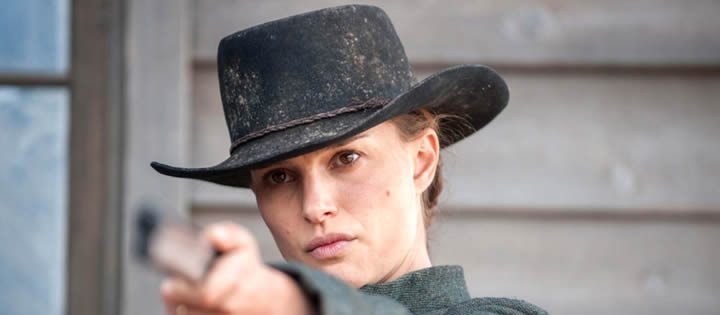 The Western has found popularity recently – Hateful Eight, Bone Tomahawk, and Slow West being good examples. Jane Got A Gun is, sadly, not quite in the same league and the production was fraught with difficulty. The idea of straight to video seems to be heading towards straight to Netflix. Having got that off our chest, the movie is far from a complete disaster. Lovers of the Western genre will be entirely satisfied when the gritty characters get their guns out and start shooting at each other.
---
41. (41) King Kong – 2005
Directed by: Peter Jackson
Starring: Naomi Watts, Jack Black, Adrien Brody
Running time: 3h 7min
While Peter Jackson was capable of and, indeed, went onto better (if not bigger) things, King Kong is an interesting example of his work. The original black and white movie of 1933 starring Fay Wray brought screams from the audience. There was an indifferent remake in 1976 starring Jeff Bridges, and slightly differently titled King Kong Lives in 1986 with Linda Hamilton. Frankly the material is well known and thrashed. So why watch this three hour marathon? The special effects are as up-to-date as 2005 allowed and it was nominated for 2 Oscars. Frankly. it could have been delivered in two hours but there we go.
---
40. (40) Sand Castle – 2017
Directed by: Fernando Coimbra
Starring: Nicholas Hoult, Logan Marshall-Green, Henry Cavill
Running time: 1h 53min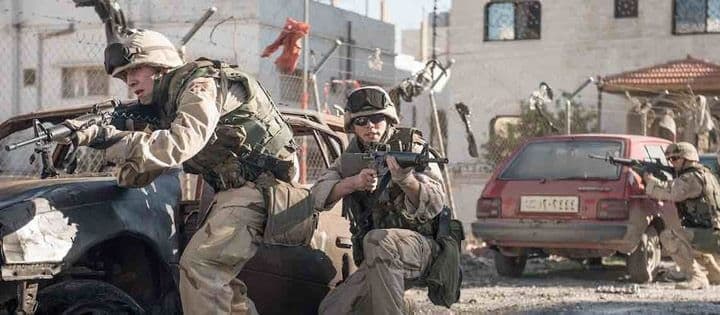 It is arguable that not enough time has yet passed for the movie industry to look at events in the middle east with any great authority. Sand Castle is a Netflix movie (Netflix are primarily TV producers) and the script could well have started out as a TV show. There are good lines and some pleasantly funny bits. This is a good movie dealing with a difficult subject matter. Perhaps it could have been better? You decide.
---
39. (39) Goosebumps – 2015
Directed by: Rob Letterman
Starring: Jack Black, Dylan Minnette, Odeya Rush
Running time: 1h 43min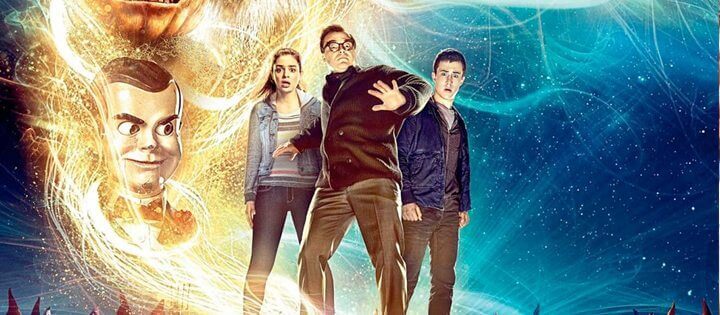 Goosebumps is a family friendly monsters movie with some nice special effects and quality performances from a largely unknown supporting cast. Jack Black in the lead role is his usual competent self. Based loosely on the series of Shivers children's books (Black's character is rather shamelessly called Shivers) which were, in turn, a "rip off" of the earlier series of Goosebumps books. This is the end of a procession of, er, recycled material that actually works.
---
38. (38) Love Actually – 2003
Directed by: Richard Curtis
Starring: Hugh Grant, Martine McCutcheon, Liam Neeson and many more
Running time: 2h 15min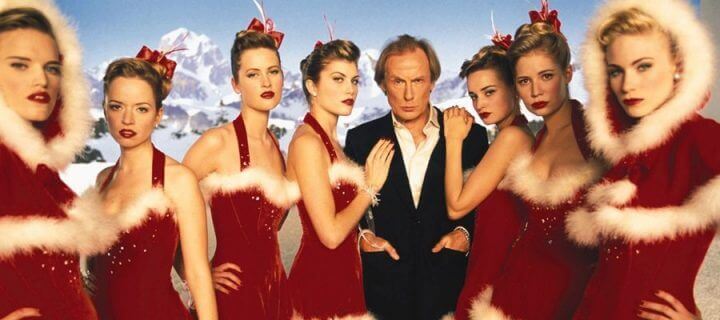 Arguably a chick flick – actually, let's not argue, Love Actually is a chick flick. The movie follows the developing (or not so developing) relationships between a host of many interwoven characters. From the ever excellent pen of Richard Curtis, Love Actually assembles the cream of British comedy actors, and they deliver a typically British gentle but pervasive humour that has no message or moral tale. It's just a romantic romp and, as such, it works.
---
37. (37) Tropic Thunder – 2008
Directed by: Ben Stiller
Starring: Ben Stiller, Jack Black, Robert Downey Jr. and many others
Running time: 1h 47min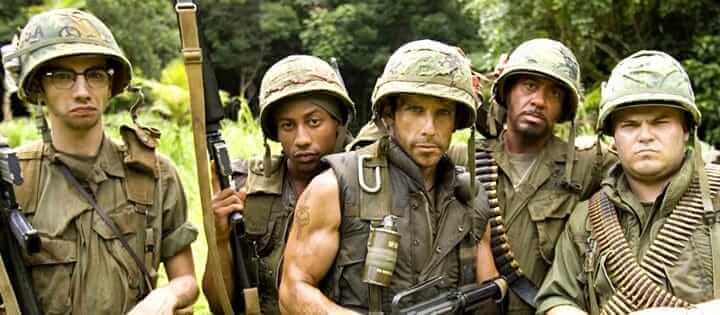 With a host of comedy stars and many cameos from, amongst others, Tobey Maguire, Jennifer Love Hewitt, Lance Bass, Jon Voight, and Jason Bateman, Tropic Thunder works a lot better than it ought to. The premise of a bunch of actors on location becoming embroiled in a Vietnam is weak for an action comedy. It ought to be one or the other. But the dialogue is witty and the interplay between the cast strong. Lot's of quotable quotes from this movie.
---
36. (36) The Whole Nine Yards – 2000
Directed by: Jonathan Lynn
Starring: Bruce Willis, Matthew Perry, Rosanna Arquette
Running time: 1h 38min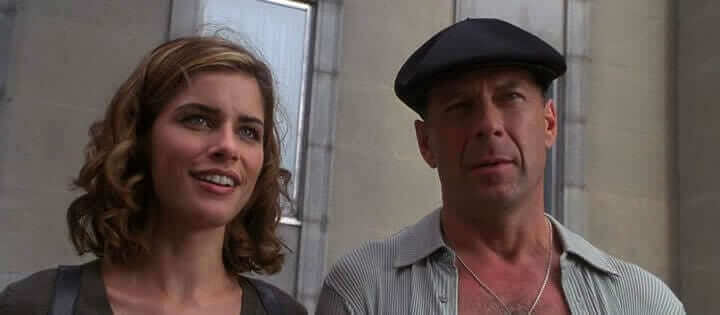 Bruce Willis does comedy crime. Ho hum. The title is taken from colloquial Americanism; the idiom is entirely obscure. It basically means, er, everything. Who would of thought that a dentist could be a good guy? If you're a fan of slapstick comedy and pratfalls, you'll get a good laugh out of the movie but there's more sophisticated comedy in here as well. The cast are all comfortable with comedy and have the necessary timing. A great movie it isn't. An entertaining movie it is.
---
35. (35) Beasts of No Nation – 2015
Directed by: Cary Fukunaga
Starring: Abraham Attah, Emmanuel Affadzi, Ricky Adelayitor
Running time: 2h 17min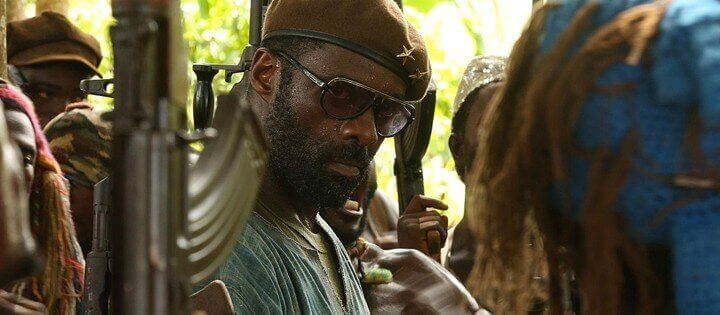 Beasts of No Nation was the movie that Netflix had in its inventory to change cinema forever. While it didn't quite cause the revolution they were hoping for, it did leave Netflixers with one of the best movies of 2015. Thought-provoking and moving, the movie starred Idris Elba and followed the civil conflict in Africa.
---
34. (34) The Commitments – 1991
Directed by: Alan Parker
Starring: Robert Arkins, Michael Aherne, Angeline Ball
Running time: 1h 58min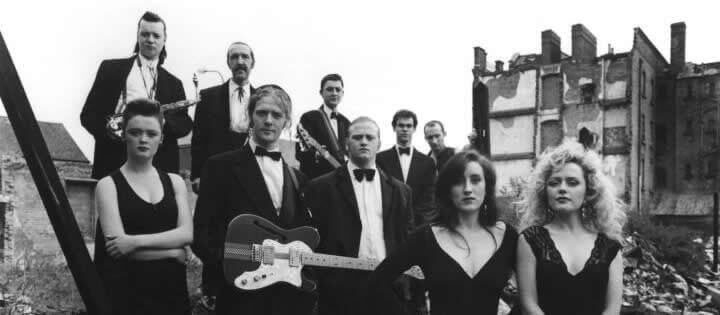 The Commitments from the novel by Roddy Doyle is the story of an ill-fated Dublin soul band. While it's often funny, sometimes moving and occasionally rather serious, it moves with a pace and the music is a delight. Several of the band members went to have successful singing careers in their own right and that is testament to what this movie is all about. It's a celebration of some of the great songs from the soul stars of the 60s and 70s. And since half the great bands of all time have "The" in their name, it's a shame that the Commitments never quite made it in the movie.
---
33. (-) Kill Bill: Vol 1 & Vol 2 (2003,2004)
Directed by: Quentin Tarantino
Starring: Uma Thurman, David Carradine, Daryl Hannah and many more
Running times: 1h 51min, 2h 17min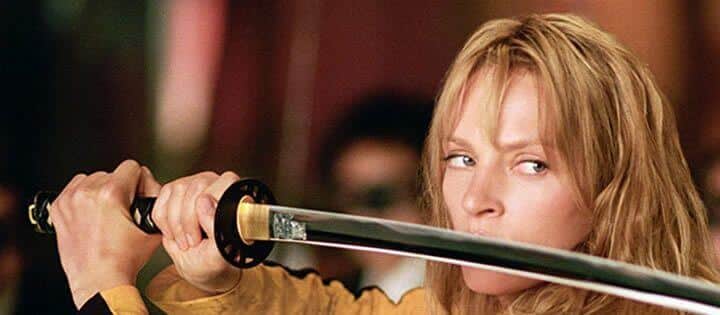 We've bundled the two Kill Bill movies together because they're basically one movie and should be watched in one sitting. Apart from the combined length, it remains a mystery why they were released separately. This is Tarantino trademark violence and gore. The scenes in Japan are especially powerful and the use of animation is a really clever stuff.
---
32. (32) Beauty and the Beast – 2017
Directed by: Bill Condon
Starring: Emma Watson, Dan Stevens, Luke Evans
Running time: 2h 9min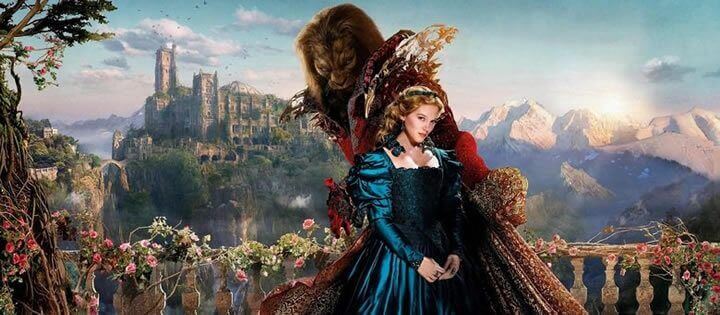 The concept of beauty and the beast is one of the seven bases for every story ever told. As such, this just one of many versions that have been released as movies. The special effects are excellent and the acting perfectly OK. Not enough is made of the love story but, frankly, the kid's audience at which it is aimed aren't going to be bothered about that.
---
31. (31) Zootopia – 2016
Directed by: Byron Howard, Rich Moore
Starring: Ginnifer Goodwin, Jason Bateman, Idris Elba
Running time: 1h 48min
One of the strongest offerings from Disney for several years, Zootopia will take it's place in the pantheon of top animated movies. Animation need to be seamless (invisible perhaps) behind strong character creation and even stronger dialogue. Zootopia has it all. And because of this, like any good animated movie it works on many levels for young and old alike. There is still plenty of room for family viewing in the modern and you will be grateful for this movie. It's destined for classic status.
---
30. (30) Charlie and the Chocolate Factory – 2005
Directed by: Tim Burton
Starring: Johnny Depp, Freddie Highmore, David Kelly
Running time: 1h 55min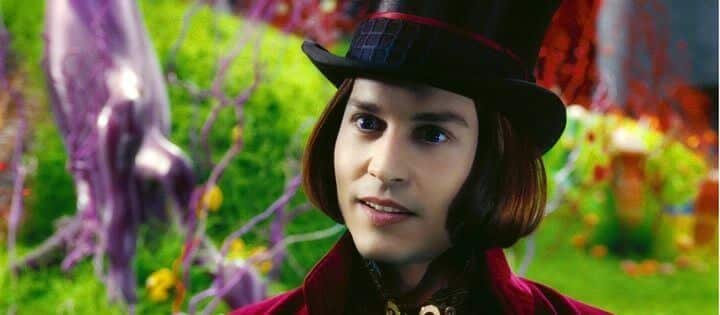 Tim Burton and Johnny Depp strike again. Tim Burton and Danny Elfman strike again. Tim Burton and Helena Bonham Carter strike again. The list of usual suspects goes on. Unusually, Charlie and the Chocolate Factory is a departure from the gothic material that Burton is famous for. And that's not a bad thing. His forays into childrens material are always well delivered and this is a nice delivery of Roald Dahls immortal book.
---
29. (29) Hot Fuzz – 2007
Directed by: Edgar Wright
Starring: Simon Pegg, Nick Frost, Martin Freeman
Running time: 2h 1min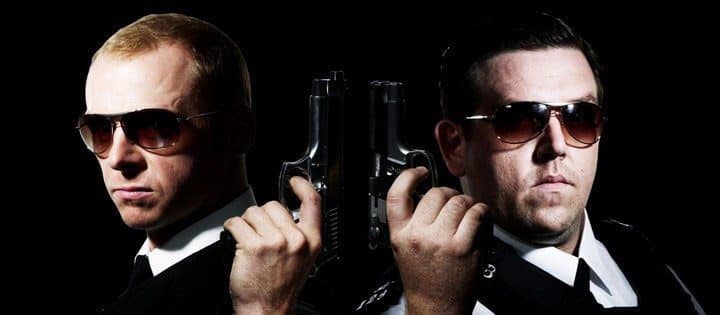 The second movie in the Cornetto trilogy is by far my favorite and thankfully, streaming on Netflix. With Nick Frost and Simon Pegg back in action, this time, instead of fighting zombies they're patrolling a quaint and quiet town in the countryside. But not all is as it seems. Yes, Simon Peggs runs into a fence. Watch it.
---
28. (28) Lethal Weapon – 1987
Directed by: Richard Donner
Starring: Mel Gibson, Danny Glover, Gary Busey
Running time: 1h 50min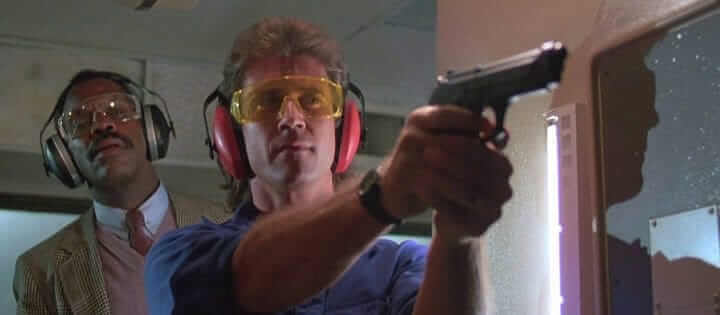 Lethal Weapon grew into a four movie franchise and a 2016 remake. The four originals in the series are all currently streaming on Netflix and could be worth a binge. We warm to the nutty cop played by Mel Gibson and Sergeant Murtagh mellows as the the characters develop. But the star of the series has got be Joe Pesci who arrives in Lethal Weapon 2 as Leo Getz. This is a pleasant comedy romp with some believable badies.
---
27. (27) V for Vendetta – 2005
Directed by: James McTeigue
Starring: Hugo Weaving, Natalie Portman, Rupert Graves
Running time: 2h 12min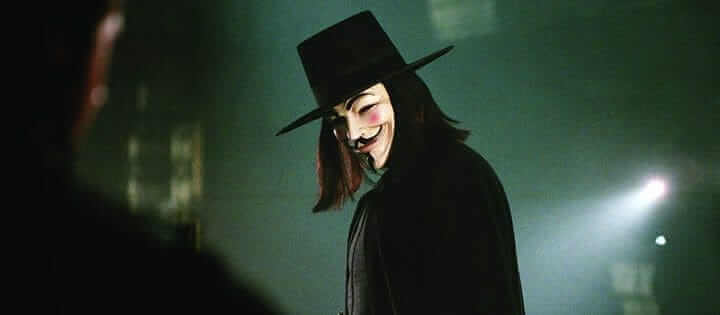 V for Vendatta is a futurist vision of a fascist regime in Great Britain and could easily have been hard work to watch. Fortunately it's not. The bounce between Natalie Portman and Hugo Weaving as the two protagonists works well. The Wachowski Brothers are gifted film makers and, while the action in the movie is oversold by the trailers, the end result is well up there with the best of their work. And the Guy Fawkes mask has made it's way into modern culture too.
---
26. (26) 9 – 2009
Directed by: Shane Acker
Starring: Elijah Wood, Jennifer Connelly, Crispin Glover
Running time: 1h 19min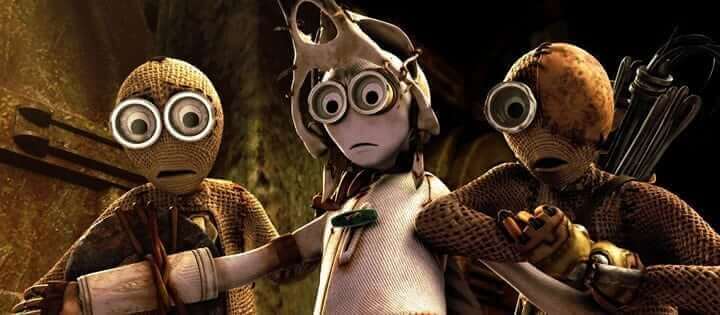 It would be easy to dismiss 9 as animation for animations sake. That would be wrong. While the concept is pretty surreal and the story rather indifferent, the delivery is very good. The bad guys are pleasantly bad and the good guys pleasantly endearing. This one draws you in and holds you. Against the backdrop of some exceptional artwork and great animation, this is probably not one for the kids. And therein lies the message. An animated movie for grown-ups has got be something special.
---
25. (25) Troy – 2004
Directed by: Wolfgang Petersen
Starring: Brad Pitt, Eric Bana, Orlando Bloom
Running time: 2h 43min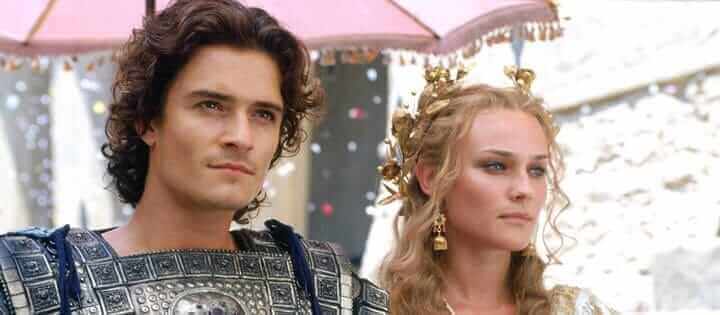 That Homer eh! Still got it after all these years. This is, of course, a telling of the Odyssey which means plenty of sand, sandals and sword fights. Brad Pitt nails the pretty boy in the army bit and Diane Kruger is delightful as Helen of Troy, the face that launched a thousand ships. And the special effects that bring those thousand ships to life are excellent. There's an age old love story here so it's not just one for the boys.
---
24. (24) Cool Runnings – 1993
Directed by: Jon Turteltaub
Starring: John Candy, Leon, Doug E. Doug
Running time: 1h 38min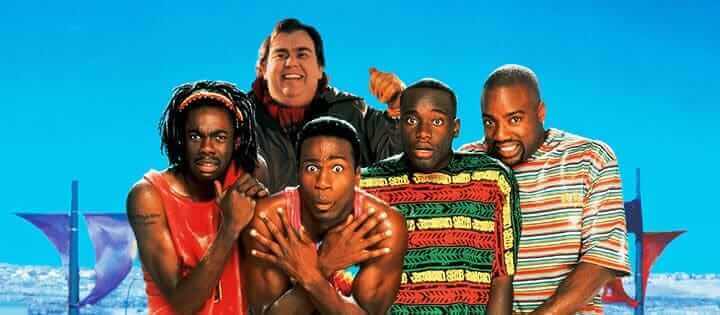 Cool Runnings is a delightful family romp through the true story of the Jamaican entry into the world of bobsleigh. Coming from the Carribean, there are, of course, teething problems and this is where much of the comedy derives. John Candy puts in a fine performance as the disgraced Irving Blitzer. There are actually many themes in this movie that you might have missed when it was first released.
---
23. (23) Hercules – 1997
Directed by: Ron Clements, John Musker
Starring: Tate Donovan, Susan Egan, James Woods
Running time: 1h 33min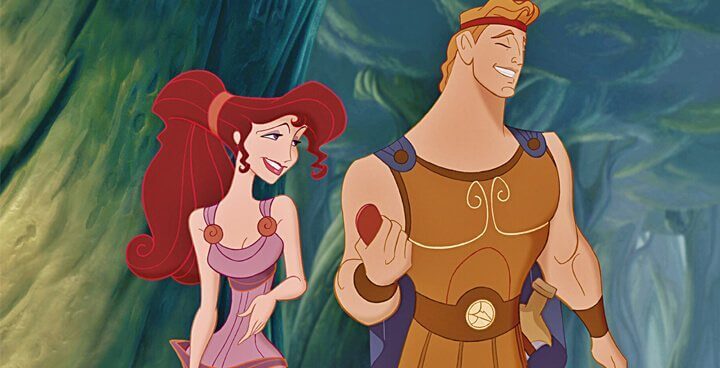 Hercules is a true story. Really. It's just very, very old. For a Disney movie, Hercules is quite exceptional in the depth of the wit and humor in the dialogue. James Woods as Hades is magnificent and the other voice overs work equally well. There has been plenty of urban myth over the years about subliminal "adult" material buried in the movie and you can follow that debate yourselves. Suffice it to say that you don't need kids around for a viewing of Hercules. This stands on it's own two feet as a movie for grown-ups.
---
22. (22) Field of Dreams – 1989
Directed by: Phil Alden Robinson
Starring: Kevin Costner, James Earl Jones, Ray Liotta
Running time: 1h 47min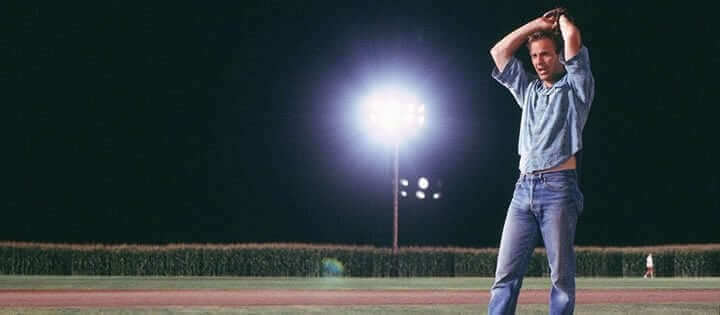 Kevin Costner does sport. Again. This time it's back to baseball – ref Bull Durham. Oddly for what is essentially a blokes movie, there's no violence and it's actually a bit of a weepy. The film is based on a book implying it's had more thought than a straight screenplay and it also has depths beyond pure sport. It digs into politics and does so well. The movie launched Ray Liottas career and James Earl Jones is his usual excellent self. This movie has far more going for it than might at first appear.
---
21. (21) Moana – 2016
Directed by: Ron Clements, John Musker
Starring: Auli'i Cravalho, Dwayne Johnson, Rachel House
Running time: 1h 47min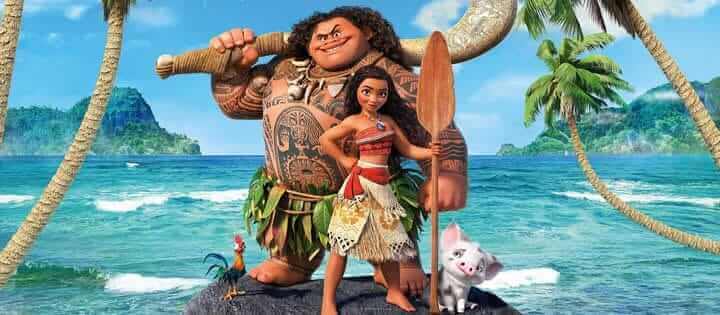 Not to be confused with the 2009 biopic about an Italian porn star of the same name, this is another Disney heroine movie in the vein of Mulan, Pocahontas, the Little Mermaid etc. This time we're on a remote island in Polynesia to deal with the baddies. As you would expect, the Disney production is flawless and the movie works for adults and children alike. The songs are particularly strong and we can see the kids wanting to watch this over and over again.
---
20. (20) On Golden Pond – 1981
Directed by: Mark Rydell
Starring: Katharine Hepburn, Henry Fonda, Jane Fonda
Running time: 1h 49min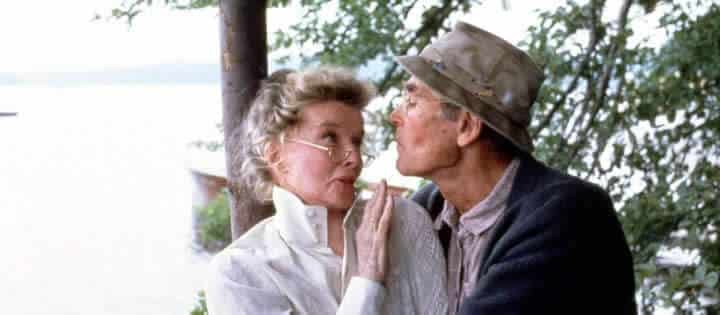 Katharine Hepburn and father and daughter Henry and Jane Fonda star in a sentimental but unpretentious look at growing old. On Golden Pond won three Oscars from it's ten nominations and was worthy or more. Henry Fonda was physically very frail at the time of filming and adds a depth to the movie that resonates to this day. Perhaps the true depth of the movie derives from the magnificent score by Dave Grusin. It's worth watching for that alone.
---
19. (19) Armageddon – 1998
Directed by: Michael Bay
Starring: Bruce Willis, Billy Bob Thornton, Ben Affleck
Running time: 2h 31min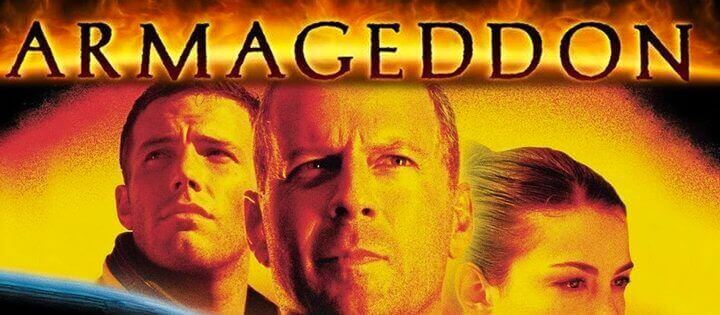 This is the story of Bruce Willis efforts to save the world from yet another threat from space. It's hardly a recruitment campaign for NASA, but they took it seriously enough to allow filming in normally restricted areas of their premises. The dialogue is excellent and witty, and it's worth watching just for that. Wouldn't it be great if it was a true story; but it's not. It's two and a half hours of pure escapism with great visuals, great sound, a love interest for the ladies and a happy ending. Couldn't be better.
---
18. (18) The Truman Show – 1998
Directed by: Peter Weir
Starring: Jim Carrey, Ed Harris, Laura Linney
Running time: 1h 43min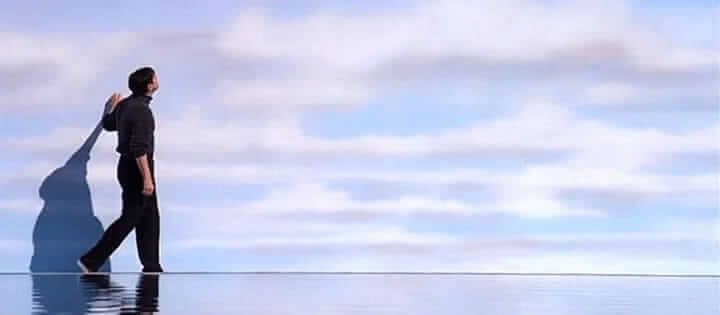 Jim Carrey made his name as a lightning fast rubber faced comedian and his ventures into serious roles have not always been comfortable. The Truman Show stands apart. The concept is a wonderful piece of "what if" imagination and it's perfectly explored. The metaphorical development of the boy to the man and his ultimate liberation will leave you with tears in your eyes.
---
17. (17) Metropolis – 1927
Directed by: Fritz Lang
Starring: Brigitte Helm, Alfred Abel, Gustav Fröhlich
Running time: 2h 33min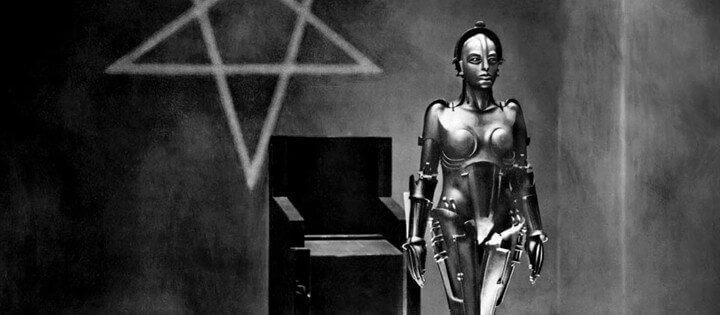 Metropolis is Fritz Lang's seminal "vision of the future" movie. The very first cut of the movie ran for 210 minutes, something of a marathon for an early black and white movie. Subsequent releases have been cut to as low as 80 minutes. Like a silent movie, Metropolis relies entirely on its visual imagery to tell its story. And it's not a happy story which is unusual for the era in which it was made. It's influenced reaches into Star Wars where the design of C3PO was based on a robot from Metropolis. This is one for all movie connoisseurs.
---
16. (-) Goodfellas – 1990
Directed by: Martin Scorsese
Starring: Robert De Niro, Ray Liotta, Joe Pesci
Running time: 2h 26min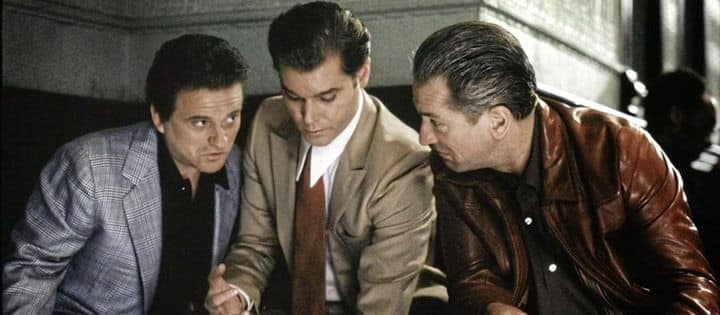 Goodfellas is one of the highest rated mafia movies and so it should be; it's based on a true story. The actual term used by the mafia is wise guys. Unfortunately that title was taken in 1986 by another movie. Unlike the Godfather with it's sentimental undertones, Goodfellas is full of grit. These are nasty guys and don't care. Violence and crime is a way of life. Sadly, the movie tends to glorify this but it's still a top movie.
---
15. (15) Bridget Jones's Baby – 2016
Directed by: Sharon Maguire
Starring: Renée Zellweger, Gemma Jones, Jim Broadbent
Running time: 1h 58min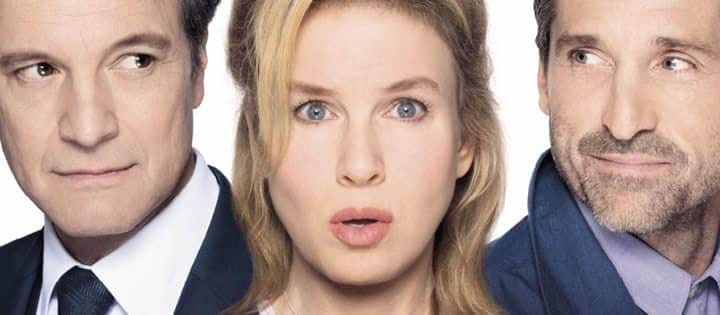 Bridget Jones's Baby is the third in the enduring and endearing series. This is a romcom for sure (a British to boot) but there's plenty in here for you strapping chaps as well. The story stands on it own but it would probably help to have seen the previous two. Renee Zellweger is brilliant as Bridget and she absolutely nails the plummy British accent. There is no reason why this franchise shouldn't run and run.
---
14. (14) Blood Diamond – 2006
Directed by: Edward Zwick
Starring: Leonardo DiCaprio, Djimon Hounsou, Jennifer Connelly
Running time: 2h 23min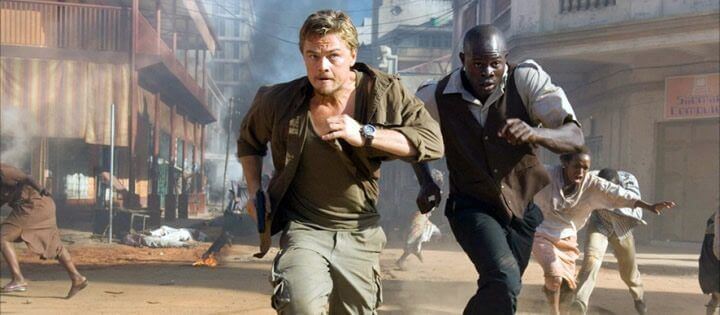 Blood Diamond is a good movie made by another excellent performance from Leonardo DiCaprio. Will it join the pantheon of cinema greats? Probably not. Blood Diamond is more emotionally engaging than several of the spate of movies that examined various aspects of problems in Africa and it is easy to be encouraged by the sense of morality that the characters show in the face of some unpleaseant circumstances.
---
13. (13) Breakfast at Tiffany's – 1961
Directed by: Blake Edwards
Starring: Audrey Hepburn, George Peppard, Patricia Neal
Running time: 1h 55min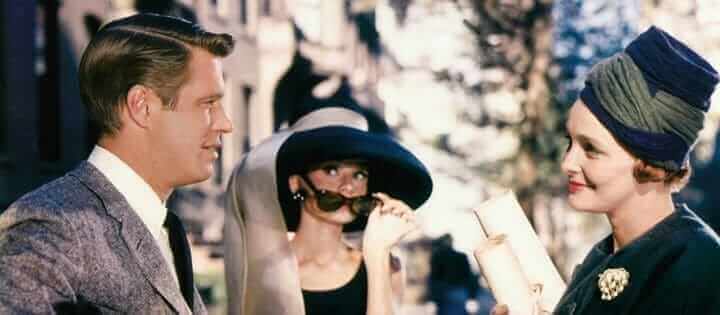 Everyone is aware of the double Oscar winning Breakfast at Tiffanys but few have ever seen it. Now's your chance. This is a romcom that captured the time perfectly. Holly Golightly is a bit of a money grubber played by Audrey Hepburn. She meets Paul Varjak played by George Peppard (in one of his finest roles) and they, together, go in search of a better life. Thought by many to be too schmaltzy, the movie actually has some powerful pathos and shouldn't be underestimated. There are few eccentric female characters in movies and this is one of the best.
---
12. (12) Who Framed Roger Rabbit – 1988
Directed by: Robert Zemeckis
Starring: Bob Hoskins, Christopher Lloyd, Joanna Cassidy
Running time: 1h 44min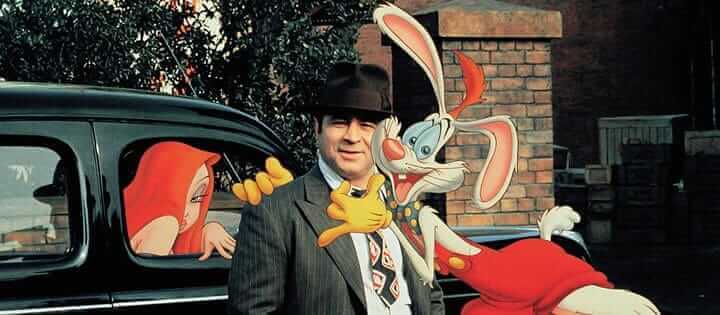 Acting on a green screen against cartoon characters has got to be one of the toughest things ever. Bob Hoskins delivers without a flaw. This triple Oscar winning cartoon (with a real person overlaid) works on many levels. With Looney Toons slapstick, Disney attention to detail and a hint of the Pixar to come, the comedy keeps on coming and there's a happy ending. We like happy endings.
---
11. (11) Apollo 13 – 1995
Directed by: Ron Howard
Starring: Tom Hanks, Bill Paxton, Kevin Bacon
Running time: 2h 20min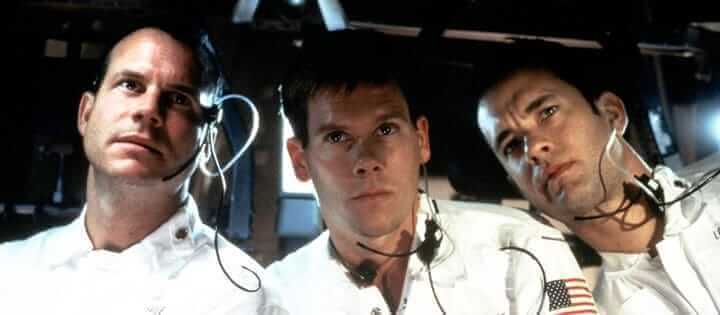 There really is nothing like a true story. The Apollo 13 mission had the world on the edge of their seats and the movie does the same. The acting is, appropriately, rather low key from a cast that is often associated with more action. And therein lies the suspense. This is a cliff hanger from beginning to end and a very welcome addition to our list.
---
10. (10) Dead Poets Society – 1989
Directed by: Peter Weir
Starring: Robin Williams, Robert Sean Leonard, Ethan Hawke
Running time: 2h 8min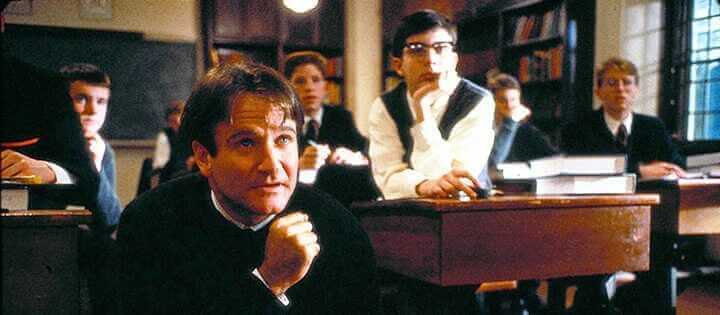 Dead Poets is a morality movie with depths beyond compare. And it won the best screenplay Oscar to boot. Basically, a bunch of misfits at a posh school find their life missions through poetry inspired by their English teacher played by the excellent Robin Williams. While this fits firmly in the coming of age genre, it works for all age groups. It really will inspire you to try and make your life extraordinary.
---
9. (9) Batman – 1989
Directed by: Tim Burton
Starring: Michael Keaton, Jack Nicholson, Kim Basinger
Running time: 2h 6min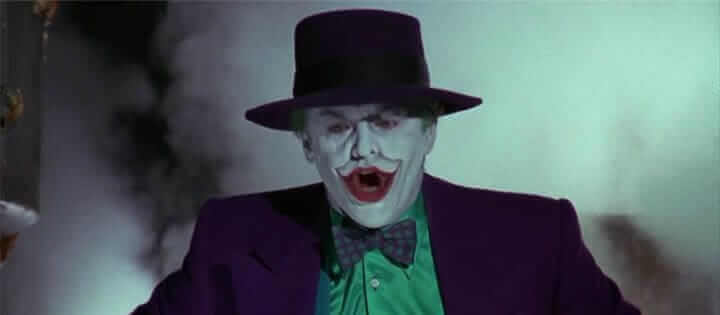 Batman is a gothic masterpiece, one of several by Tim Burton. Unusually, it's as if Batman was invented for the screen rather than leaping from the pages of a comic book. The story of Princes music through the film is apocryphal; some have it that it was written unsolicited but was too good to exclude. And then there's Jack Nicholson; need we say more.
---
8. (8)Scary Movie – 2000
Directed by: Keenen Ivory Wayans
Starring: Anna Faris, Jon Abrahams, Marlon Wayans
Running time: 1h 28min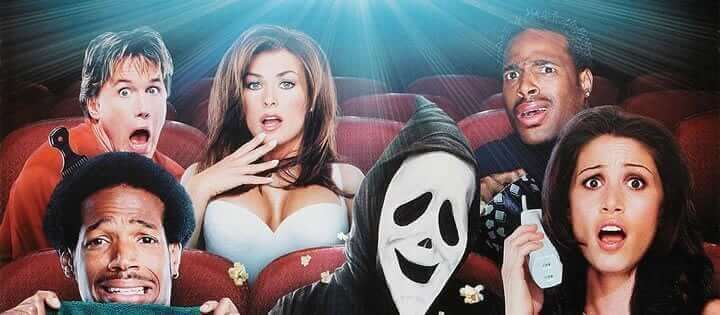 Scary Movie is one of those rare things – a good spoof movie. By good, we mean a good movie that doesn't rely purely on comedy. The script can make you uncomfortable at times and the bumbling serial killer still has a sense of menace. Having said that, the comedy is excellent and often been referenced since the movie was released. The cast is functional rather than a collection of "A Listers" and this adds to the appeal and depth of the movie.
---
7. (7) Eyes Wide Shut – 1999
Directed by: Stanley Kubrick
Starring: Tom Cruise, Nicole Kidman, Todd Field
Running time: 2h 39min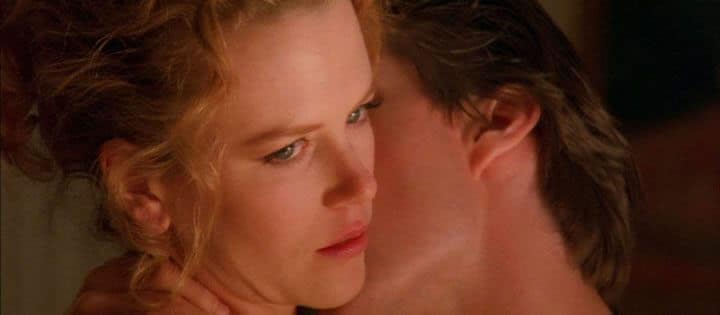 Husband and wife off screen at the time, Tom Cruise and Nicole Kidman deliver in Stanley Kubricks last movie (he died before it was completed). Kubrick was never afraid to go where others might fear to tread and his examination of sex and sexuality is hidden in the dialogue. The movie was hyped as being very nearly a porno and it simply isn't; there is nothing gratuitous about any of the erotica and this is a thought provoking masterpiece from the master.
---
6. (6) Full Metal Jacket – 1987
Directed by: Stanley Kubrick
Starring: Matthew Modine, R. Lee Ermey, Vincent D'Onofrio
Running time: 1h 56min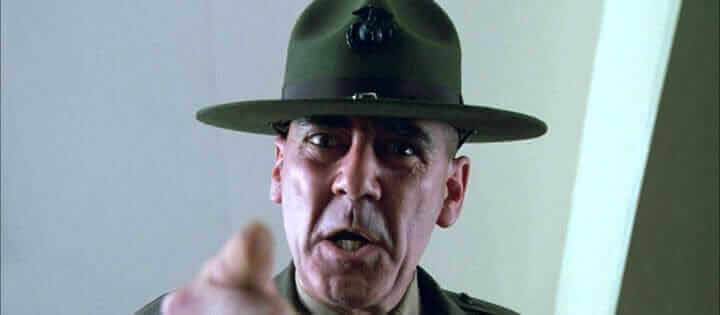 R. Lee Ermey's creation of Gunnery Sergeant Hartman in Full Metal Jacket is one of the finest war movie characters ever. Period. The first half of the movie is dominated by this towering and relentless performance with some of the best black comedy that can only come out of the Vietnam conflict. The second half of the movie moves to Vietnam and becomes a strong anti war statement from director Kubrick. And that rather makes it two movies. Frankly, if this is two for the price of one we're all for it.
---
5. (5) Jaws – 1975
Directed by: Steven Spielberg
Starring: Roy Scheider, Robert Shaw, Richard Dreyfuss
Running time: 2h 4min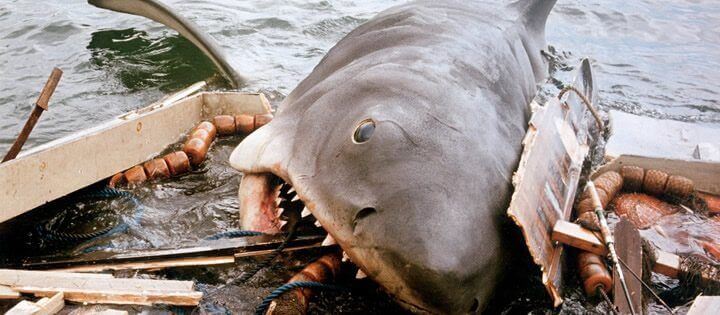 From the first notes of genius composer John Williams' score to the last scenes of the movie, Jaws takes control of your imagination and doesn't let go. Part of the strength of the movie is the time it takes for us to get our first glimpse of the enormous shark. And what a glimpse; this is one of the best pieces of tension build up and release ever. And that's just the beginning of the middle. There's the end still to come. It's worth noting that Jaws caused a widespread hatred of sharks, largely unnecessary but which has taken a devastating toll on the population.
---
4. (4)The African Queen – 1951
Directed by: John Huston
Starring: Humphrey Bogart, Katharine Hepburn, Robert Morley
Running time: 1h 45min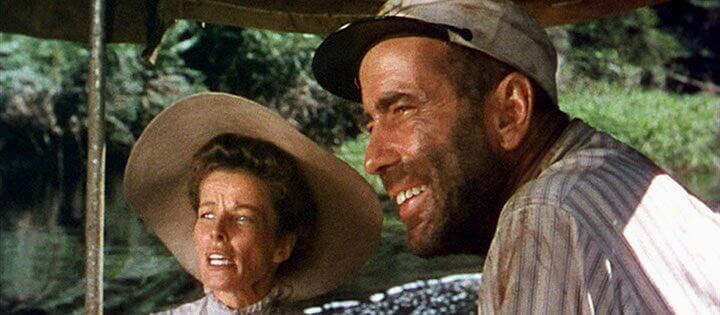 We've written before about this Oscar winner and are delighted to be able to write about it again. Humphrey Bogart and Katherine Hepburn are giants of the cinema screen and their delivery of the story of an extraordinary relationship between two ill-matched people is an object lesson in acting for the current generation. Set in Africa during the second world war, the story, frankly plays second fiddle to the unfolding love story and you can feel every emotion that the characters feel. This is a classic that should be on everyone's "seen that" list.
---
3. (3) The Shawshank Redemption – 1994
Directed by: Frank Darabont
Starring: Tim Robbins, Morgan Freeman, Bob Gunton
Running time: 2h 22min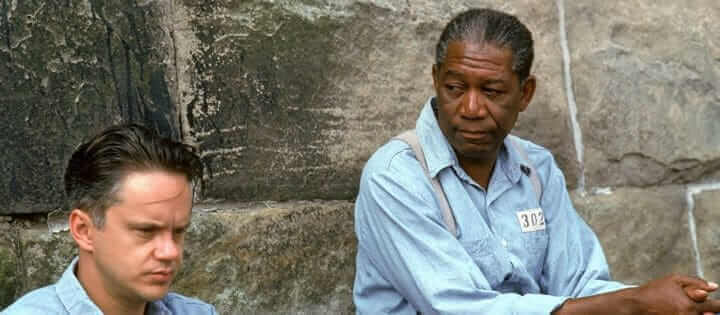 The Shawshank Redemption is regularly rated as one of the greatest movies of all time and who are we to argue. It was nominated for seven Oscars and, bizarrely, won none thanks to Forrest Gump (Pulp Ficition lsot out in the same year). This is great story telling pure and simple. Unpinned by a huge sense of injustice, the message of hope is inescapable and it's unlikely that a film like it will ever be made again. Why don't we have it at No 1? Look at what comes next.
---
2. (2) The Godfather – 1972, The Godfather: Part II – 1974, The Godfather: Part III – 1990
Directed by: Francis Ford Coppola
Starring: Marlon Brando, Al Pacino, James Caan, Robert de Niro and many more
Running time: 2h 55min, 3h 22min and 2h 42min. 8h 59min total.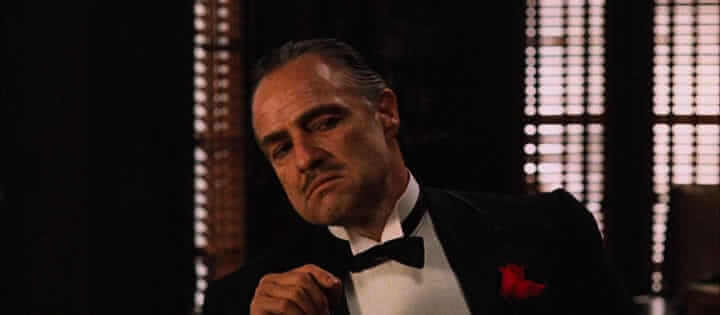 It is only right that we in include the 3 Godfather movies as a trilogy (the only trilogy ever where each movie has won Oscars). At one minute shy of nine hours you really do need to set aside a weekend and watch all three from beginning to end. The Corleone family are mafia without doubt but we never actually learn what they get up to because that isn't important. What is important it that this is a family fighting to protect itself against all comers – bad and badder. Never are we invited to dislike any of them and the last tragedy of the movie will have you in tears. An absolute must.
---
1. (1) Schindlers List – 1993
Directed by: Steven Spielberg
Starring: Liam Neeson, Ralph Fiennes, Ben Kingsley
Running time: 3h 15min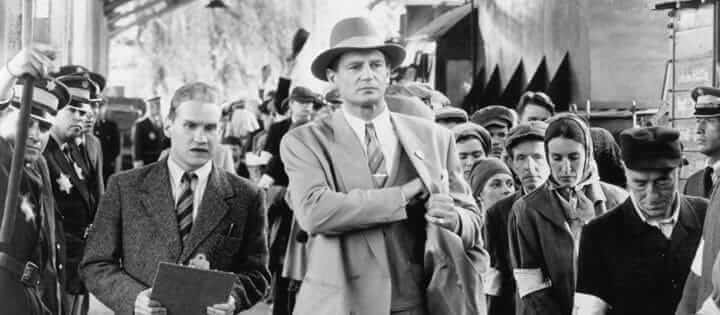 Another classic from the great Steven Spielberg, Schindlers List is the true story of the efforts of a conscientious German businessman to help Jews avoid the Nazi concentration camps. Oskar Schindler was not a particularly likeable person which makes this story even more remarkable. This is a long movie at over 3 hours but the 7 Oscars it won explain why it's a must watch. Let's hope it's lessons have been learned for all time.