Titles to watch on Netflix for 9/11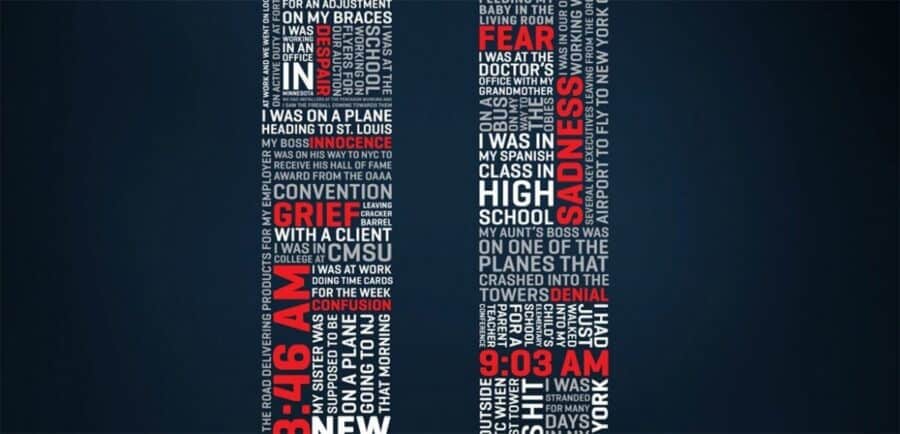 Today marks the 16th anniversary of the September 11th attacks and Netflix has an array of different titles dedicated to the events that took place that day—the day that shook the world to its core is still one of the worst tragedies to happen in the 21st century. 
Here are the 9/11 titles on Netflix worth watching:
Man On Wire
Released: 2008 | Runtime: 1hr 34mins

The Twin Towers represented different things to different people from the place they worked to a magnificent landmark. To Philippe Petit, they represented the ultimate tight-rope challenge.
This documentary, part oral-history, part crime-thriller, reconstructs the extraordinary walk that Petit and his friends engineered in August 1974. They called it 'le coup'. Although it was a criminal act, it was also a beautiful one that humanized and 'married' the two buildings. The photographs of Petit defying gravity seem as unbelievable as the idea that one day the Towers would no longer exist.
---
9/11: Stories in Fragments
Released: 2011 | Runtime: 51mins

We often take for granted the objects we use in everyday life. This documentary focuses on individual memories of the day using artifacts now kept at the Smithsonian, the officially designated repository of artifacts related to the tragedy. It's amazing to see the variety of items and the array of lives affected on such a personal level.
---
NOVA: Ground Zero Supertower
Released: 2013 | Runtime: 52mins

PBS's NOVA series in 2013 covered in depth the building that took the place of the World Trade Center's called One World Trade Center. It follows the construction timeline as well as the eventual grand opening of the new impressive tower. It also looks retrospectively at what it was replacing and why it was so significant.
---
Extremely Loud and Incredibly Close
Released: 2011 | Runtime: 2hrs 9mins

Based on the acclaimed novel by Jonathan Safran Foer, this film centers around a young boy following a clue left behind by his father (Tom Hanks) before he tragically passed in the attacks. The scavenger hunt takes him on an emotional journey around New York City in search of meaning beyond his loss. Nominated for Best Picture, the cast is great, with Sandra Bullock, Viola Davis, and John Goodman in supporting roles.
---
The Hunt for Bin Laden
Released: 2012 | Runtime: 1hr 32mins

One of the key orchestrators of the attacks that took place was Bin Laden. This documentary looks at the 20-year search for the infamous leader of the Taliban and an inside look at what happened in 2011 when he was eventually tracked down and killed.
---
On Netflix DVD
Netflix DVD carries many of the other well-known documentaries which are not available on Netflix streaming. This includes:
The 9/11 Commission Report
Fahrenheit 9/11
9/11: Press for Truth