As time goes on, more romantic comedies appear on our screens. Some of them capture our hearts and never get old, no matter how many years have gone by. Here is a list of top 10 romantic comedies streaming on Netflix.
10. 13 going on 30 (2004)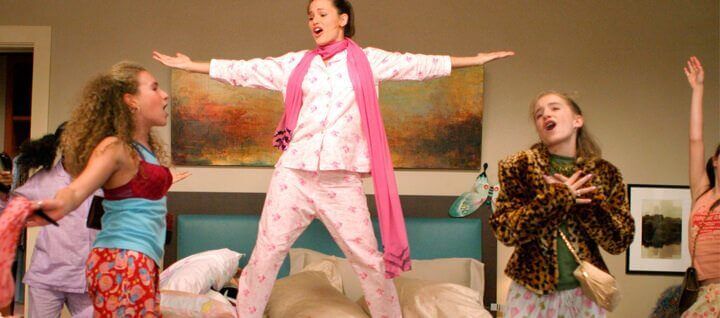 Being a teenager isn't easy and young 13-year-old Jenna isn't happy with the social insecurities of high school. Wishing she fit it with other girls, Jenna begins to wish she were 30, where she wouldn't have to worry about what dress she should wear or whether she will be invited to a party.
As expected from the title, Jenna's wish came true and she began a whole new life as a 30-year-old. The only problem being, she has missed the past years and has to learn the fate of choosing to be older. Full of love, adulthood and wishes gone wrong, Jenna learns who she really wants to be.
9. Jerry Maguire (1996)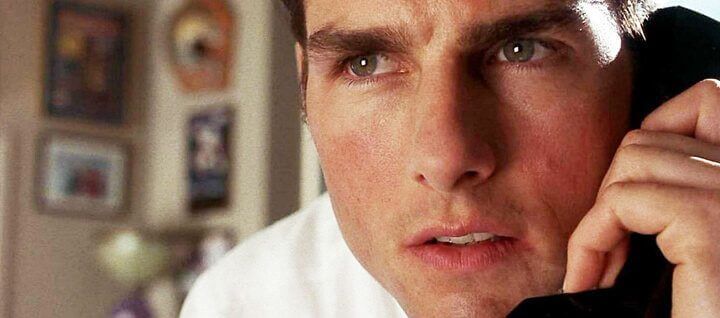 Jerry Maguire is determined not to give up. After getting fired from his job, Dorothy Boyd is the only one to follow him out the door. Jerry starts his own management firm and hopes he can hold onto the athletes that he himself represents. He puts faith in their main client, footballer Rod Tidwell. Through the struggles of business, Jerry (Tom Cruise) and Dorothy (Renee Zellweger) find a path to love.
8. Bridget Jones: The Edge of Reason (2004)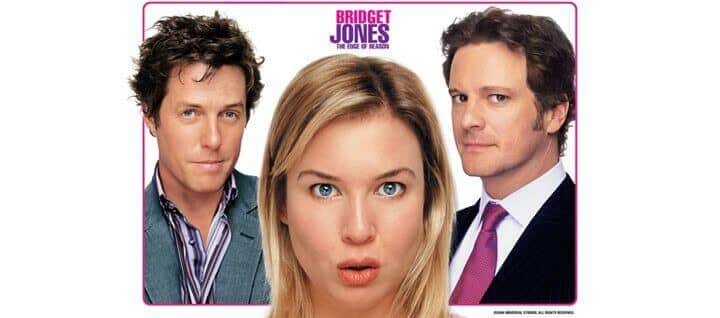 Bridget Jones is everyone's hope in love. If she can do it, any girl can. This film is the sequel to the first film, when Bridget first finds her feet. Dating barrister Mark Darcy, Bridget tries to hold down her career as a TV presenter as well as her relationship that is full of mishaps.
The film is often realistic, showing the insecurities of women everywhere and Bridget Jones is a classic character of imperfections, confusion and humour.
7. Don Jon (2013)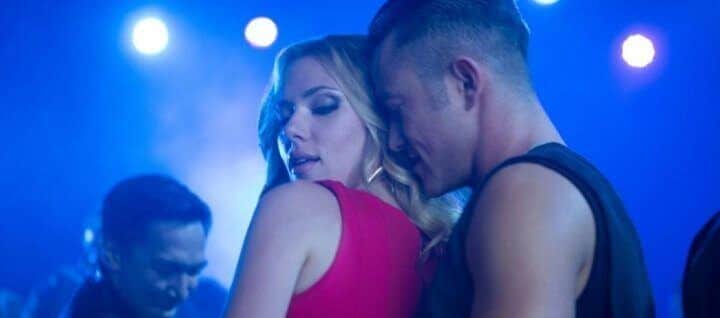 Jon Martello is a porn addict. He has never managed to hold down a relationship with a woman even though he knows what is most important in his life. However, when Jon meets Barbara, things start to change. She is hard to get and if Jon doesn't sort out his problems, it could ruin his life.
6. The Wood (1999)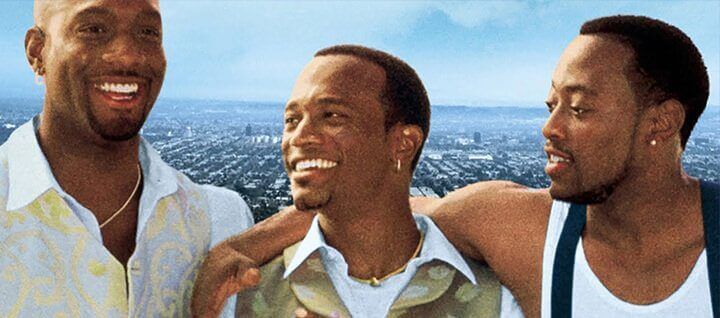 On a wedding day, there is always going to be that one thought that questions if things are right, even if the question is invalid. Three friends together, remembering the good old days when they were young in preparation for Roland's wedding. Roland goes missing and it is up to his two trusty friends to find him and bring him back to the reality that is his wedding.
5. Adventureland (2010)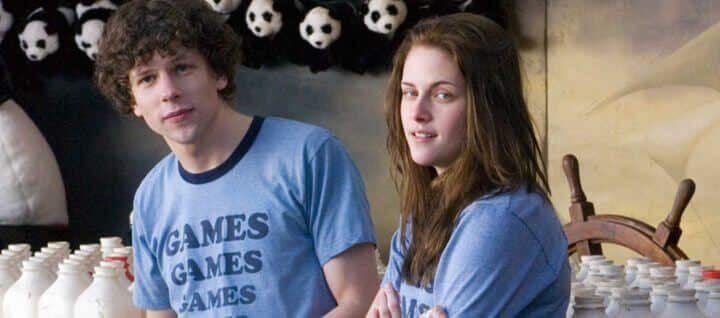 James Brennan has been waiting for this summer of 1987 so that he can go on his dream trip to Europe. Things go wrong when his parents announce that they can no longer subsidise the trip. As a result, James has to work at a local amusement park and ends up with a surprising turn around. Em also works at the amusement park and it soon becomes clear that the pair find the best out of their situation and fall in love.
4. Leap Year (2010)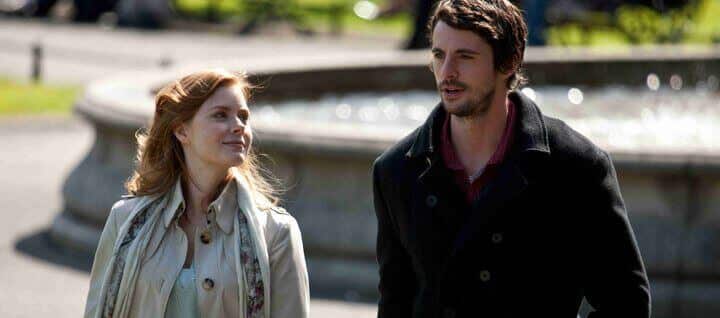 One woman is on a mission to finally marry the man that she loves. Another year has gone by and there has been no marriage proposal. Anna is aware of a Celtic tradition that means that women can ask a man to marry them on February 29th, and so she decides to follow her boyfriend to Dublin to ask him. The plans are changed and Anna meets a man called Declan, an Irishman who may be the one she was waiting for.
3. 50 First Dates (2004)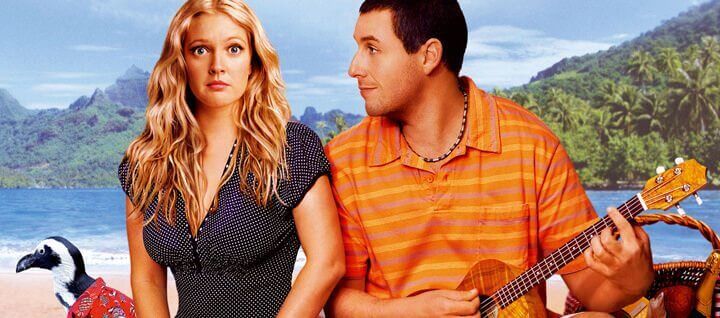 Henry works as a vet and soon meets Lucy, who turns out to be the love of his life. However, Lucy has short-term memory loss and everyday is the same day and Henry must make her love him all over again. Lucy's family is very protective of her since the accident happened to make her forget but soon enough, Henry fits in and gets into a routine to make sure their life together is as best as it can be. This film is a must-see and it never gets old as it brings life, love, health and unity all in one.
2. Amelie (2001)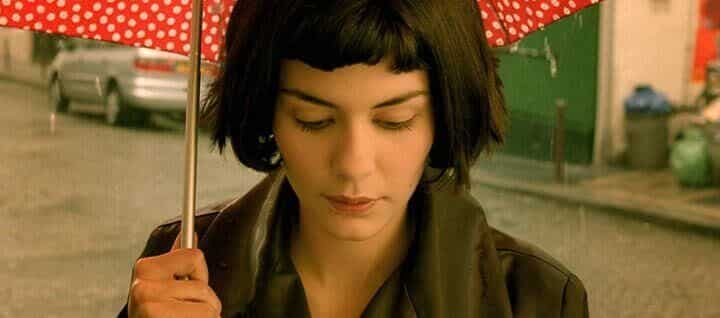 This film is written by Jeunet with Guillaume Laurant and is a representation of contemporary Parisian life. The film is set in Montmartre and follows the story of a shy waitress who decides to better the lives of others. However, the waitress who is played by Audrey Tautou, has her own problematic emotions.
1. Silver Linings Playbook (2012)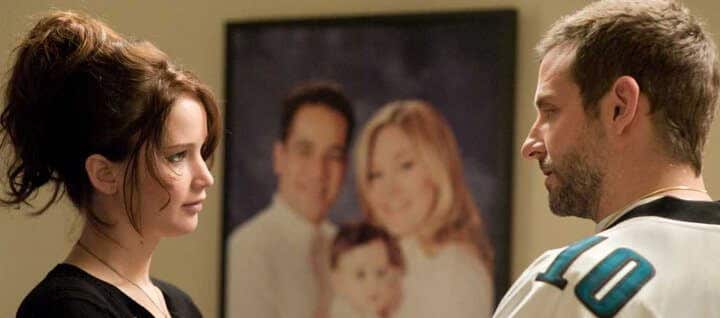 Pat Solatano loses both his job and his wife and ends up having to live with his parents. Pat (Bradley Cooper) still wants to make things better with his wife and put himself on track to having a better life. The complicated part is when Pat meets Tiffany (Jennifer Lawrence) as she gives him an offer of reconnecting with his wife. The only thing is, she also expects something from him in return.