There's nothing better than kicking back on a Sunday afternoon and watching a good old Western from back in the good old days. This collection of movies are the very best of the old western movies that Netflix in the US has to offer and we're excluding anything released after the 70's.
Enjoy and let us know which one is your favorite.
10. Butch Cassidy And The Sundance Kid (1969)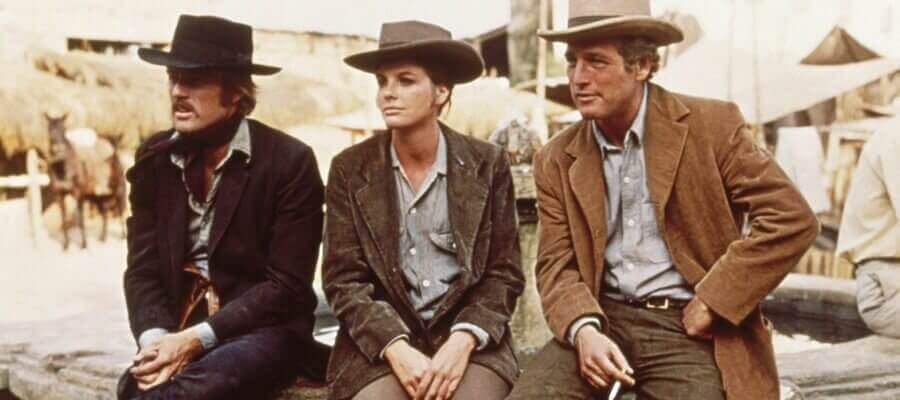 Paul Newman and Robert Redford star as the eponymous antiheroes is this hopelessly romantic portrayal of two rather nasty pieces of work in reality.  The movie was made famous as much by it's theme song – Raindrops Keep Falling On My Head – played over a soppy bike riding scene. While this movie has been hugely popular over time, it's really a couple of train robbers who get their come uppance.
9. Hannie Caulder (1971)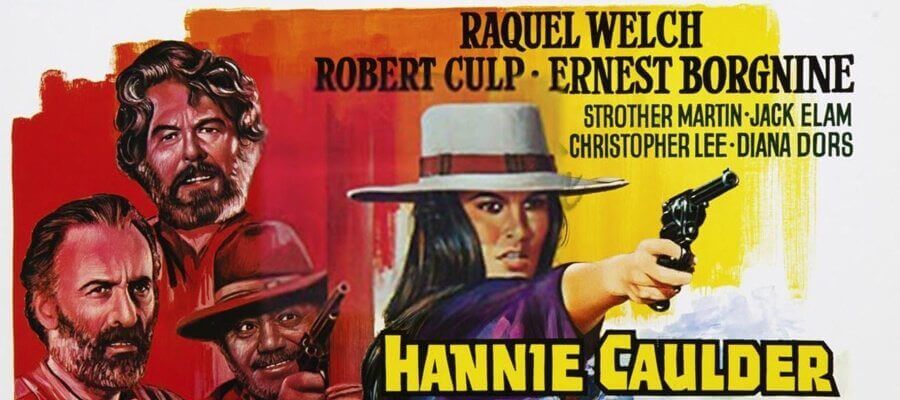 Quentin Tarantino has said that Hannie Caulder was one of his inspirations for "Kill Bill".  Hannie, the divine Raquel Welch of course, enlists the help of a bounty hunter to teach her how to shoot so she can hunt down the 3 men who killed her husband and raped her.  Towards the end of the true era of great westerns, Hannie Caulder is one of those rareties where the female is the protagonist.
8. The Rivers Edge (1957)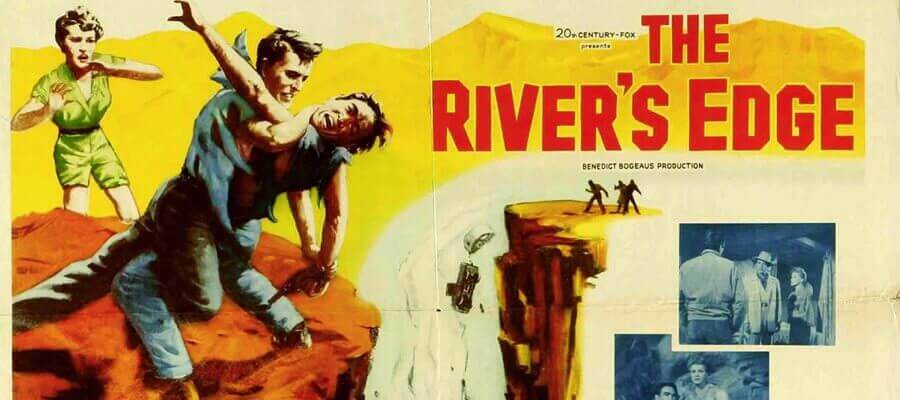 The Rivers Edge is an exploration of a "menage a trois" as a murderous thief on the run with stolen loot and a poor rancher vie for the affections of the ranchers wife. All this as they cross the desert into Mexico. Ray Milland, Anthony Quinn and Debra Paget star in this movie which is set in the west, well the South actually, rather than being a shoot-em-up Western.
7. Shane (1953)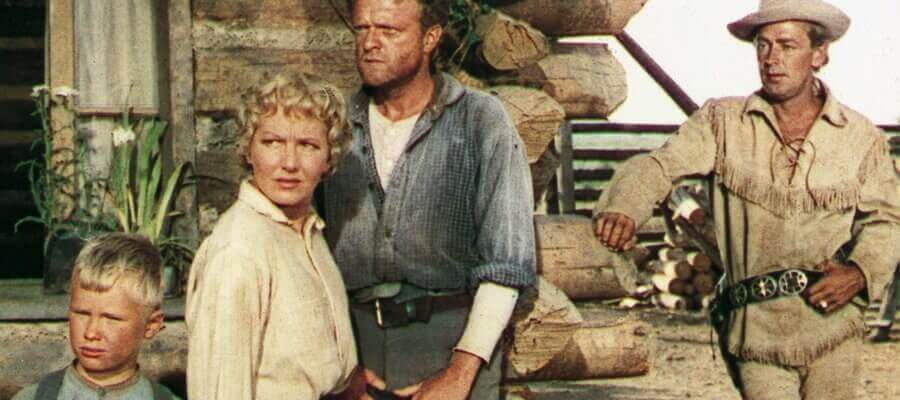 Alan Ladd stars as Shane who gets embroiled in a conflict between cattleman Ryker and a bunch of settlers who's land Ryker wants. It all goes horribly wrong when Shane beats up one of Ryker's men. This movie leaves you wondering what happened next and therefore will stick in your mind for a long time.
6. Hombre (1967)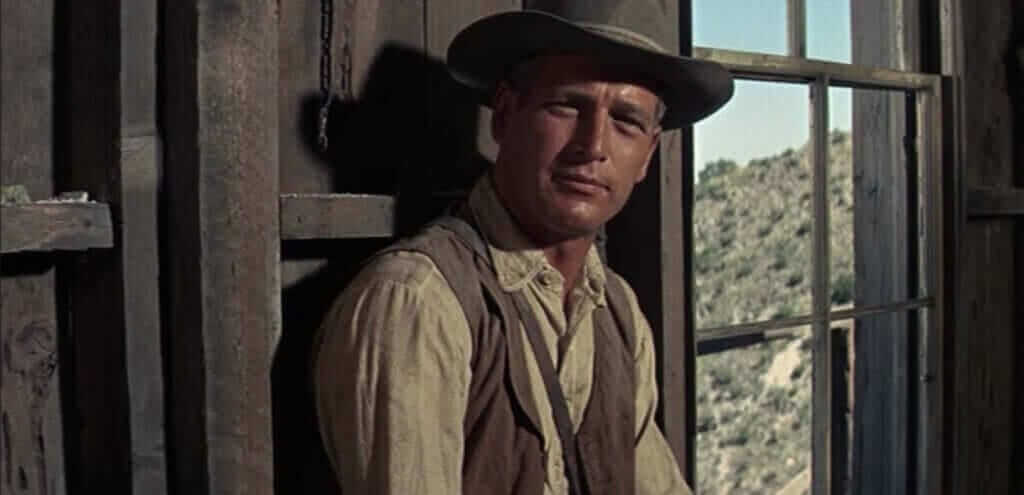 Paul Newman stars as John 'Hombre' Russell, a white man raised by the Apaches and then taken by a white man in town. He prefers the Apache life which is the contrivance that puts him on a stagecoach which is robbed. Then the movie starts. Hombre's relationship with his fellow passengers develops as they are pursued by the bandits. This is a fine performance by Paul Newman.
5. True Grit (1969)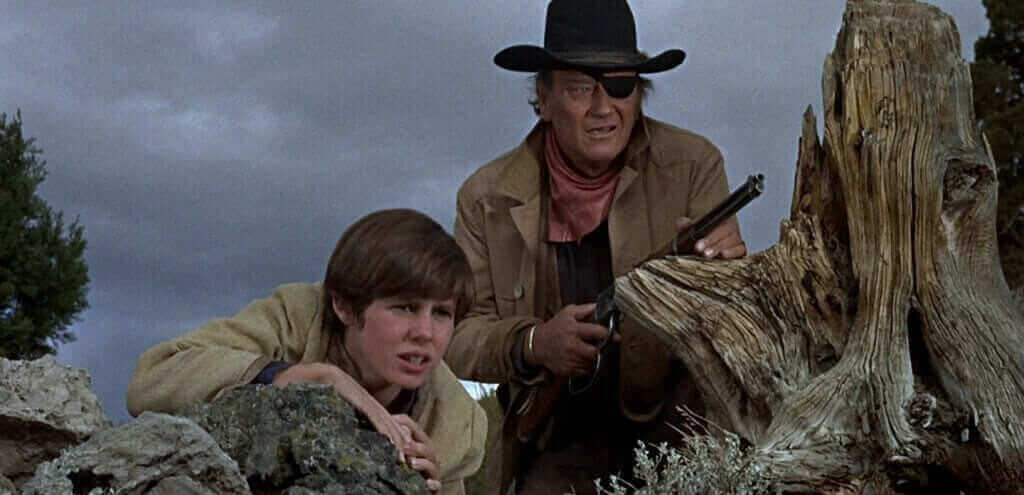 Justice and revenge, well revenge masquerading as justice actually, takes John Wayne in his most famous role as Rooster Cogburn deep into Indian Territory  This is a man hunt movie where the three protagonists are chasing the same man with three different agendas.  It was considered good enough to spawn a remake which, unusually, was also very good.
4. The Wild Bunch (1969)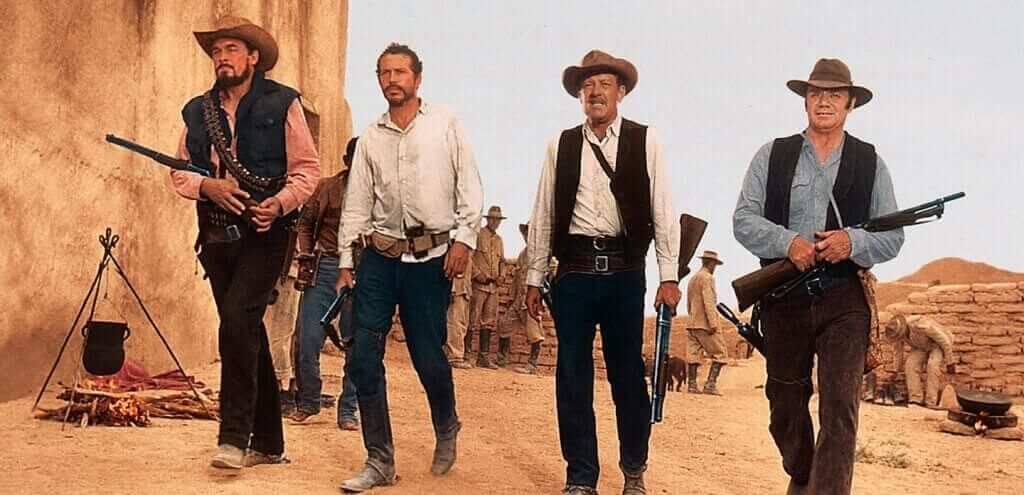 There's no such thing as retirement for bad guys. Despite their best efforts to leave a life of crime, the Wild Bunch are hounded by bounty hunters and eventually all get killed.  Enough of a spoiler for you? The reason for telling you what happens is that it helps to understand the true moralistic under currents of the movie. This is a surprisingly timeless movie that we thoroughly recommend.
3. The Man Who Shot Liberty Vance (1962)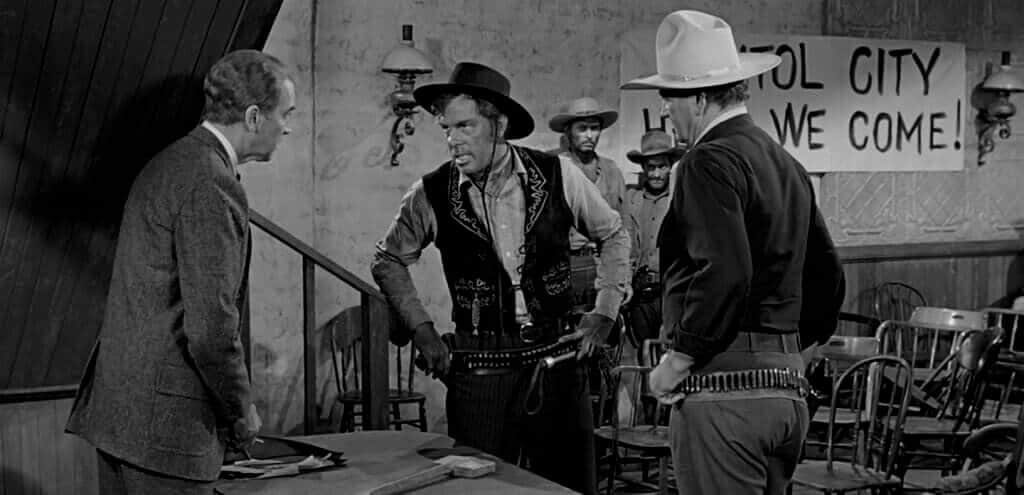 Again, set in the west as much as being a Western, Senator Ransom Stoddard (James Stewart tells the story from his younger life of the robber Liberty Valance and why he needed to be killed. John Wayne as the late Tom Doniphon saved his life when he was young and Vera Miles, who is delightful, is his wife. This movie is a slow burner that has earned it's respect over time.  Well worth a watch.
2. High Noon (1952)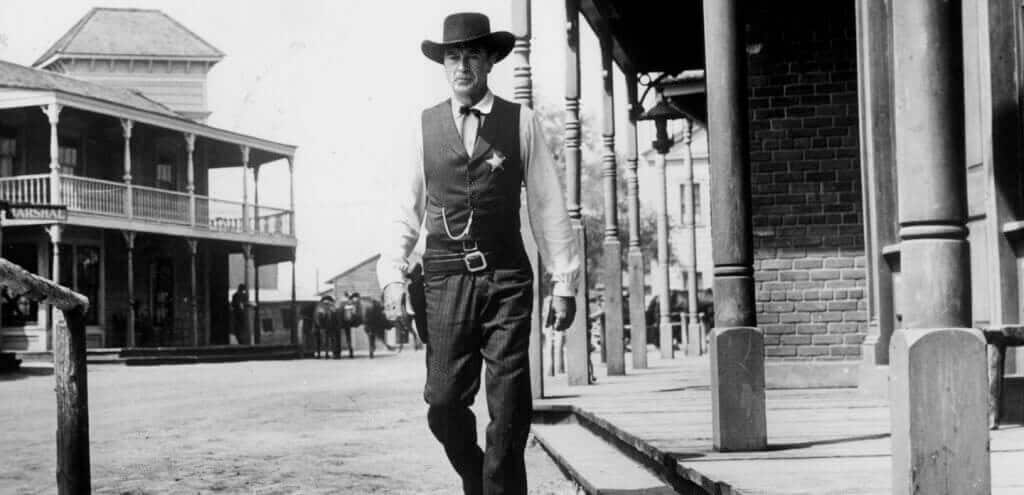 Lawman Will Kane (Gary Cooper) is told that a man he sent to prison is arriving on the noon train to seek revenge. Kane decides he must face Miller but the townspeople he has protected for so long turn their backs on him. Grace Kelly, the future Princess of Monaco, puts in an indifferent performance as his wife. While the premise that the town turns it back on Kane is never properly resolved, this is one of the best westerns ever made.
1. Once Upon A Time In The West (1968)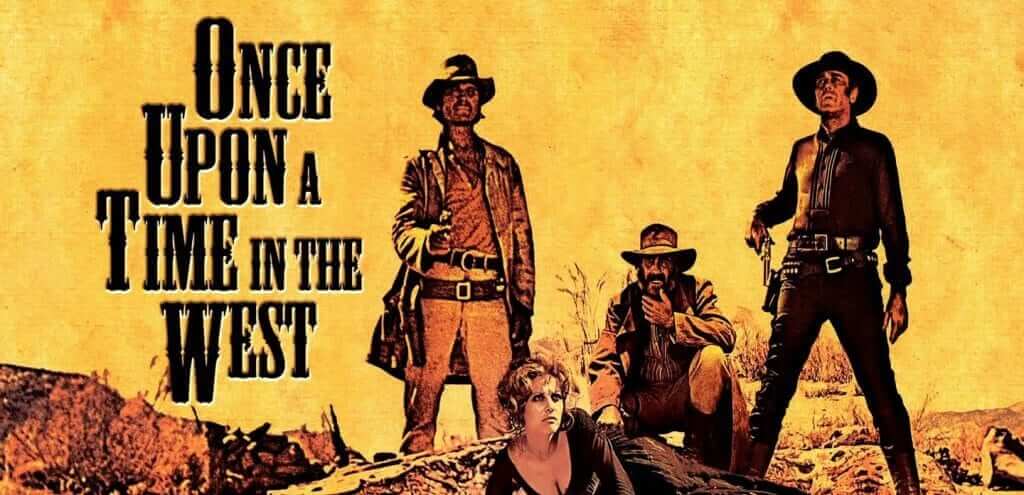 Leone and Morricone completely dumbfounded critics of their Spaghetti Westerns with this enthralling story of a young woman who moves from New Orleans to Utah to find her new husband and family murdered. The question is by whom. Claudia Cardinale, Henry Fonda, Jason Robards and Charles Bronson star in this thriller that is ranked by many as the best western ever made.