Comedy movies on Netflix have always had a strong lineup and here at What's on Netflix, we've picked out the best comedy movies on Netflix. These movies have only one goal, make us laugh and everyone on this list has been certified to do just that. We'll update this list every month of the year to account for the new comedy movies on Netflix and also those that have left.
Here are the top 50 comedy movies on Netflix:
50.  Sandy Wexler (2017)
Directed by Steven Brill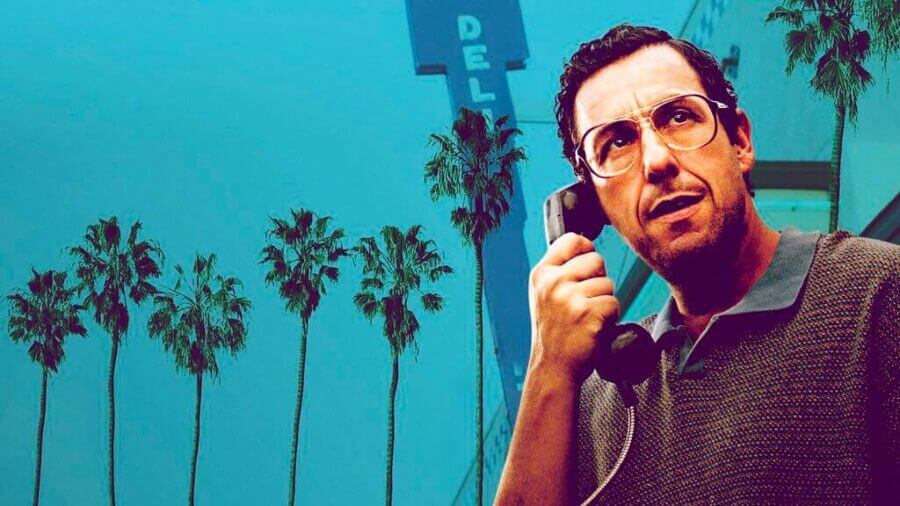 Sandy Wexler is the last film in Adam Sandler's three part movie deal with Netflix. It follows a talent manager working in 1990's Hollywood who, along with his clients seem to be stuck in the past. But after he discovers an amazingly talented singer at an amusement park, he promptly falls in love with her and over a decade he attempts to hold his professional and personal life together. If you are a Sandler fan you won't be disappointed.
49. How to Steal a Million (1966)
Directed by William Wyler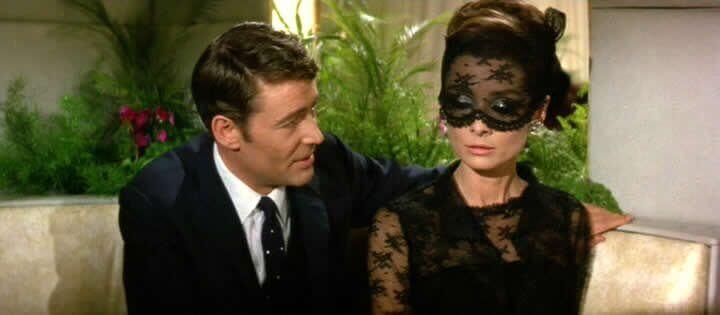 This is a gentle rom-com in true 1960s style. Audrey Hepburn and Peter O'Toole have to steal a million dollar statue in a crime to conceal a crime. This was one of Wyler 's last movies and he had worked with Hepburn before in his fine career. Peter O'Toole is the perfect foil for the glamorous Hepburn and the supporting cast does a great job. This film definitely requires the "seen it" box to be ticked.
48. The Late Bloomer (2016)
Directed by Kevin Pollak

The premise of this movie is pretty much where the joke ends. It stars Johnny Simmons who comes to discover he has had a brain tumour for most of his life. Upon removal, he begins going through puberty. It features plenty of genitalia jokes as you can imagine with very little payoff in the end but the premise alone makes for some interesting scenarios.
47. Bee Movie (2007)
Directed by Steve Hickner

Bee Movie had a massive resurgence in 2016 with it becoming a full-on verified meme. The 2007 movie stars Jerry Seinfeld who plays the role of a bee who discovers that humans are stealing their honey. He then plots a plan to get back at the humans. The animation is a bit spotty at time but the big comedy heavyweights featured throughout make this a film worth watching. Plus memes.
46. Around the World in 80 Days (2004)
Directed by Frank Coraci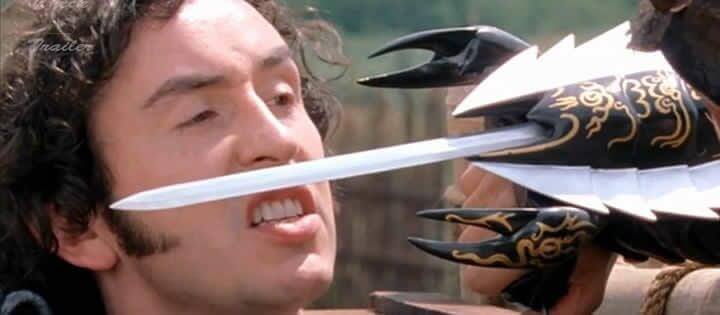 Based on the Jules Verne novel which was published in 1873, this story has had many incarnations. This is not so much a remake of the 1956 version, more a homage and the unlikely pairing of Steve Coogan and Jackie Chan works nicely. Although not a box office success when it was released, it's comedy value has endured and the quality of the movie leaves it completely valid today.
45. Minions (2015)
Directed by Kyle Balda and Pierre Coffin

Few things are as polarizing as Minions. At this point, you either love them or hate them and while the standalone Minions movies don't quite have the same charm as the Despicable Me movies, it stills a funny animated movie. Sandra Bullock, Jon Hamm and Steve Carell are all among the voice talent that returns for the standalone movie.
44. Spy Hard (1996)
Directed by Rick Friedberg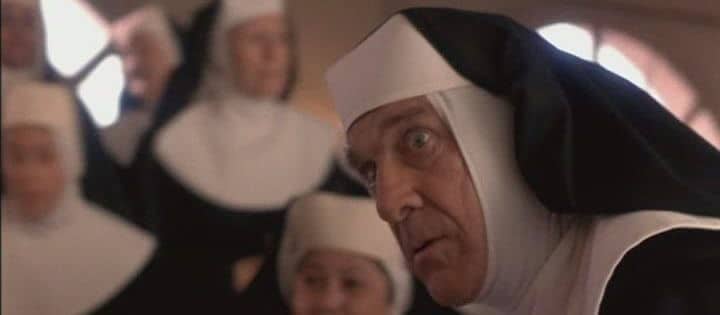 Spy Hard is another of the great Leslie Nielson spoof movies. Taking pot-shots at many movies, this is non-stop stupidity and is well up there with any of the "Naked Gun" series. Given that this is the world of secret agents, there are plenty of pretty girls (thank you James Bond) and cameo appearances. Sadly, this type of movie isn't really being made at the moment so this is a good one to watch to remind yourself.
43. Bridget Jones's Baby (2016)
Directed by Sharon Maguire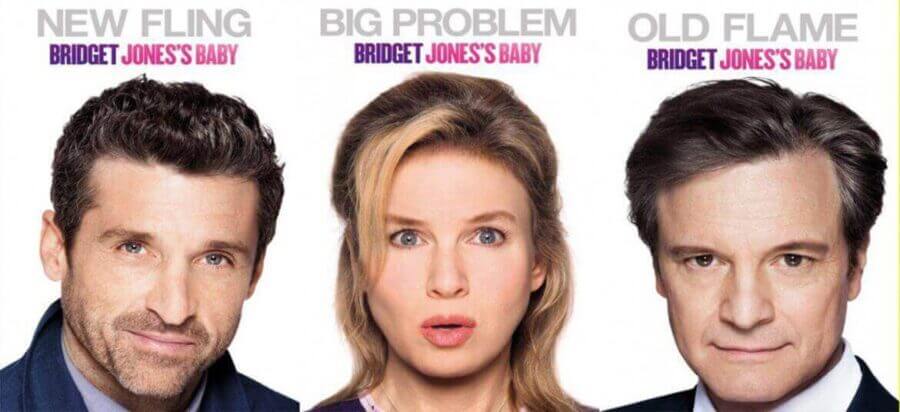 Originally based on the Novel by Helen Fielding of the same name, this film series has spanned across three films over three years. The film series has grossed over $751 million and have gained many fans as well. The third film follows Bridget Jones after she finds out she is pregnant, but two possibilities for the father. It's either her ex-true love Mark Darcy or an American named Jack Qwant. Her once simple, single life is uprooted and he must find a way through it.
42. Tenacious D in the Pick of Destiny (2006)
Directed by Liam Lynch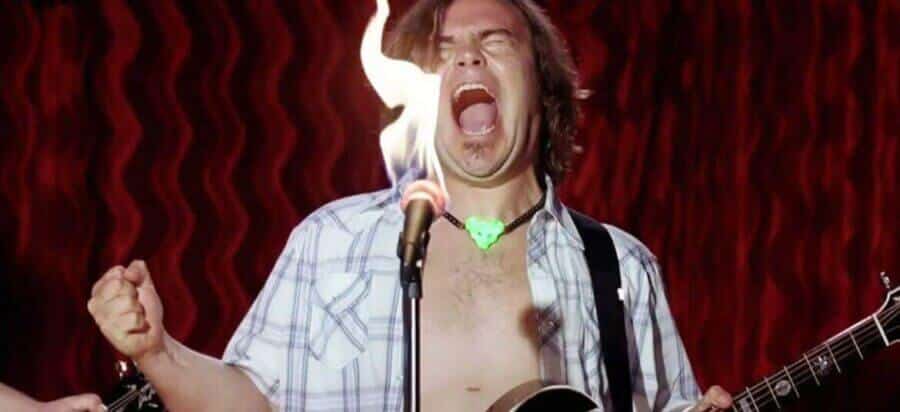 In order to make it big, two wannabe rock stars set out to steal the 'Pick of Destiny' a mystical tool that propels who ever uses it into stardom with incredible guitar playing skills. Jack Black and Kyle Gass play themselves as they debut their real life rock band onto the big screen. Although this film may not be for everyone, it defiantly requires a certain music taste, to say the least.
41. The Benchwarmers (2006)
Directed by Dennis Dugan

The Benchwarmers is exactly the sort of movie you'd expect from Rob Schneider. It stars himself, David Spade and Jon Heder who are attempting to become serious players in the little league circuit. The three oddballs go on a journey to discover their potential and as the title suggests, they've got a lot to learn. It's a feel-good movie in the end but certainly requires a specific taste of comedy.