If you're in desperate need of food then I'd look away from any of these titles highlight here. Cooking programs are as old as television itself and have come on a long way since they first started. They serve as an educational tool to not only learn how to cook yourself but it also offers an insight into culture, geography, history and even science. These titles are designed to make you hungry and we've picked 6 of the food titles on Netflix that have been vetted and we can confirm that you'll be just that after watching them.
Here are your top 6 cooking/food titles on Netflix US.
6. Chopped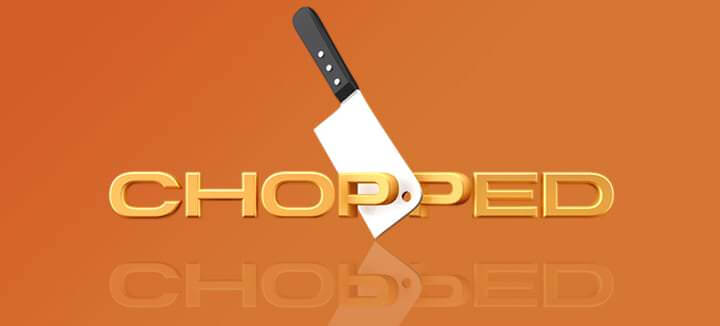 We weren't going to feature 6 titles but we had to squeeze in Chopped just because of its record of number of episodes it's managed to put out since 2009. It's now into its 26th season over on the Food Network and you can watch many of its 324 episodes right now on Netflix. It's a game show cooking show that actually allows you to learn right alongside the contestants. In each episode, 4 contestants compete for the chance of winning $10,000. To do this they get a mystery bag filled with various ingredients and have to make something with that. It's then judged at the end.
5. The Mind of a Chef
This PBS series is well into its forth season and most of it is streaming on Netflix thankfully. Narrated by Anthony Bourdain you'll get not only a cooking lesson from this show but a lesson in geography, history and even science. Each episode title gives a clue as to what will be covered in that episode but it's not always as it would seem. It's a great educational show and really highlights different foods from all over the planet. As a result of this high quality programming, it won a daytime Emmy in 2014 for being an Outstanding Culinary Program.
4. Man v. Food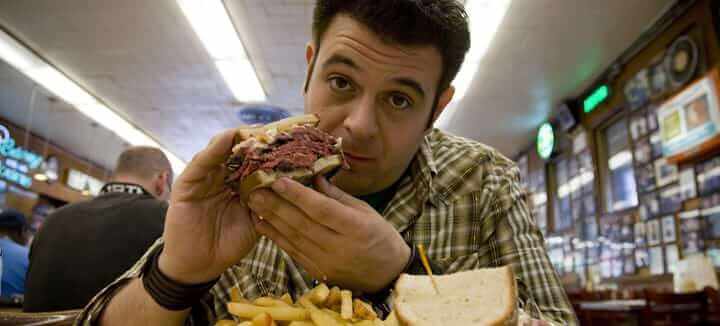 If bad food is more your forte, then Man v. Food is for you. Adam Richman should be the size of a couple of busses but somehow he manages to say relatively trim as he travels around America taking up restaurants challenges eating an absurd amount of food. It's captivating and one of those programs you can't explain why it has you hooked so much. The episodes available on Netflix are limited but those that are on there should give you more than enough time to make you very hungry.
3. Kitchen Nightmares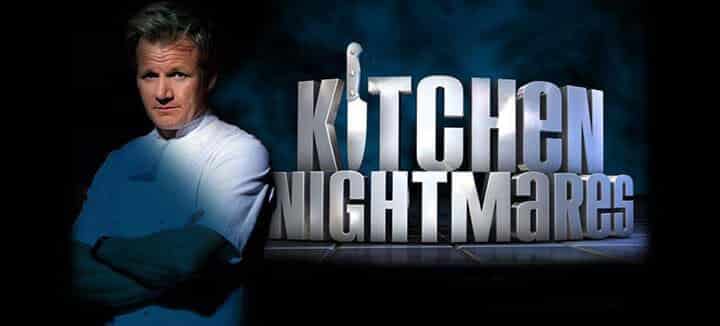 Slightly different to the formulas of the other shows now with Kitchen Nightmares USA. Gordan Ramsay is known worldwide for his cooking and lets face it, his potty mouth. In the UK he did a series where we went to restaurant businesses and tried turning them around from the brink of closure. Kitchen Nightmares replicates the same formula but instead he travels round the USA doing it. He's brute-fully honest to these real world businesses and it's a joy to google each of the business after watching an episode to see whether they're still going.
2. The Great British Baking Show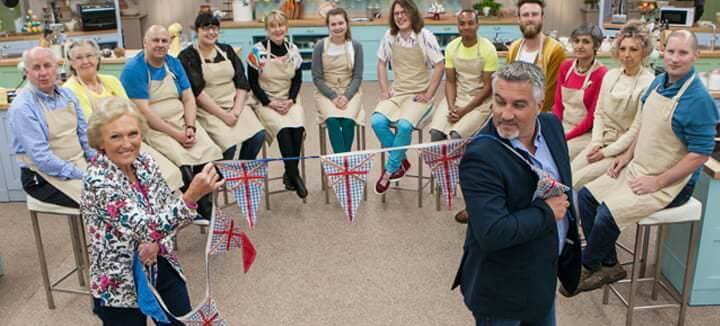 This cooking show is as British as they come with thick accents, flags, scones, tea and cakes. Done in a game show format it's up to the contestants to impress the judges that they've got what it takes to be the best baker. Honestly we've got no idea why this show blew up like it did but we're glad it's streaming on Netflix. This show has more drama in it than cooking some would argue but some of the things they make on this show are true pieces of art. It'll have you screaming at the TV but most importantly, it'll make you very hungry.
1. Chef's Table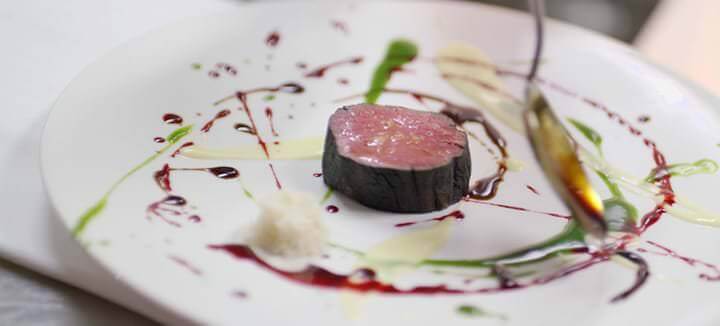 If you're looking for a cooking show that you can easily follow along to and learn this one isn't going to be for you as what they do on this Netflix Original is far beyond cooking. The Netflix Original series which slipped onto Netflix in the middle of 2015 follows 6 different chefs from around the world who are experts in their field.
These chefs have finely tuned their art form and you'll be in awe throughout each episode. Whether you're getting a masterclass in Los Angeles, Melbourne in Australia or in Sweden, you'll be happy you took a trip on Netflix's best cooking show.