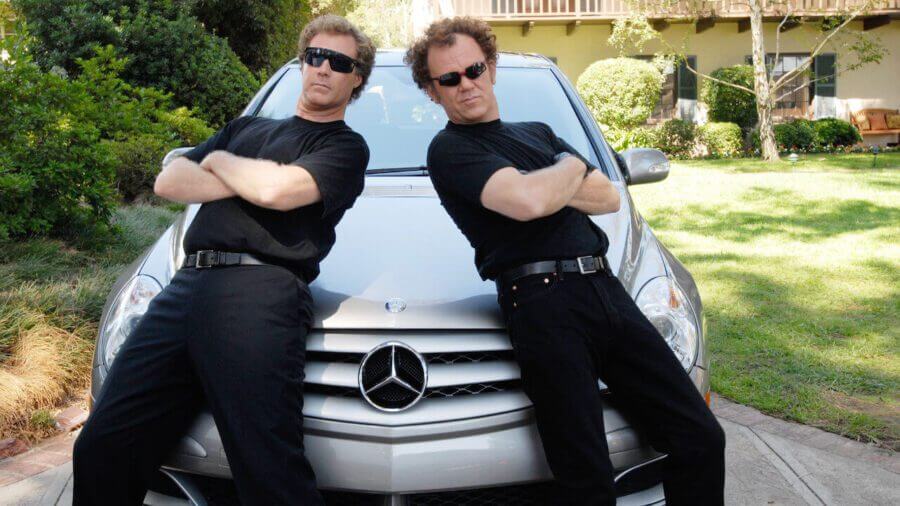 November 1st, 2019 has been one of the busiest days of the year for Netflix with over 120 brand new additions! We've selected some of our favorites and other honorable mentions of the best movie added to Netflix this week for November 2nd, 2019.
N = Netflix Original
Here are the best new movies on Netflix this week:
Article Continues Below...
---
American History X
Edward Norton was at his best in American History X as Derek Vinyard. A deeply impactful film, American History X is a fantastic take on social commentary as its message goes deep on where the seeds of hate how planted, and how they sprout.
Former neo-Nazi Darek Vinyard has been rehabilitated after his time spent in prison for killing two black youths. Upon his release, Derek discovers his little brother Danny, who idolizes Derek, wants to follow in his footsteps. When Derek tries to put the past behind him, a lifetime of hate soon catches up with him and his family who get caught in the crossfire.
---
Zombieland (2009)
Zombie films are a dime a dozen, but very few hit the right notes quite like 2009's Zombieland. As horror-comedies go, Zombieland is up there with fellow Zombie title Shaun of the Dead.
After a virus that turns people into flesh-eating zombies wipes out most of humanity, the remaining few survivors are in a constant fight with the undead. Columbus has been surviving the apocalypse thanks to his strict set of rules. On his journey to reunite with his parents, Columbus meets Tallahassee, an expert in killing zombies, and joins him on his journey. The pair are joined by two girls Wichita and Little Rock as they make their way across America to a supposed safe haven in Los Angeles.
---
Invictus (2009)
It's apt that on the weekend of the Rugby World Cup Final that the movie based on the sport's first world cup is now available to stream. Starring Matt Damon and the voice of God himself Morgan Freeman, Invictus goes deep into the field of how Rugby united a nation together.
27 years after his imprisonment, Nelson Mandela is now the President of South Africa. Tasked with uniting a country divided by race, the tensions within the country are mounting months are the end of Apartheid. Realizing a fundamental flaw between the South African Rugby team and its fans, Mandela hopes that by uniting black and white players together on the rugby field will also unite the people of his nation. This new-found unity is put to the gauntlet as the Springboks host the world's first Rugby World Cup.
---
Step Brothers (2008)
One of the funniest films of 2008, Step Brothers has been one of the best comedies of Will Ferrel's and John C. Reily's careers. The hilarious duo first began working with each other on Talladega Nights (2006) and then Step Brothers. Ferrel and Reily have also starred in Anchorman 2: The Legend Continues and Holmes and Watson.
Brennan Huff and Dale Doback are lazy, jobless, forty-something man-children. After Brennan's mother and Dale's father get married and move in together, Brennan and Dale are forced to live together. What starts off as a hostile and chaotic relationship, blossoms into an equally chaotic sibling bond.
---
The King (2019)
N
Netflix's latest epic period piece could be its best yet as it tackles the Henriad plays of William Shakespeare.
Hal, the wayward prince, and reluctant heir to the English throne has turned his back on royal life and is living among the people. But when his tyrannical father dies, Hal is crowned King Henry V and is forced to embrace the life he had previously tried to escape. Now the young king must navigate the palace politics, chaos and war his father left behind, and the emotional strings of his past life including his relationship with his closest friend and mentor, the aging alcoholic knight, John Falstaff.
---
Honorable Mentions
American Son (2019)

N

Cat on a Hot Tin Roof (1958)
Enter the Dragon (1973)
Grease (1978)
Logan's Run (1976)
Lolita (1962)
Ocean's Eleven (1960)
Rebel Without a Cause (1955)
Rosemary's Baby (1968)
The Cincinnati Kid (1965)
The Matrix (1999)
---
Which new movie will you be watching on Netflix? Let us know in the comments below!