If you're in a need of a new TV series to watch on Netflix, we've picked out a few of the best new TV releases added to Netflix over the past 7 days. 
This week also saw plenty of new movie releases which we've picked out our highlights here. Also, we've previewed the week ahead which includes The Crown season 3 as well as plenty of new movies.
Our first highlight we won't give too much space too is the return of Volume 5 of Patriot Act with Hasan Minhaj. The new volume kicks off with Hasan tackling Mental Health.
Article Continues Below...
---
Greatest Events of WWII in Colour (Season 1)
Genre: Documentary, War, Biographical

Added alongside the Friday Netflix Originals was a brand new WW2 docuseries. The series sees some advanced color techniques bringing to life some WW2 footage which shows Europes and the world's darkest days.
Across the 10 episodes, we see individual episodes focus on events such as the Battle of Britain, Pearl Harbor, and D-Day.
It's excellently narrated and is easy to follow.
---
Green Eggs and Ham (Season 1)
Genre: Animation
Cast: Michael Douglas, Adam Devine, Keegan-Michael Key, Eddie Izzard, Jillian Bell, Ilana Glazer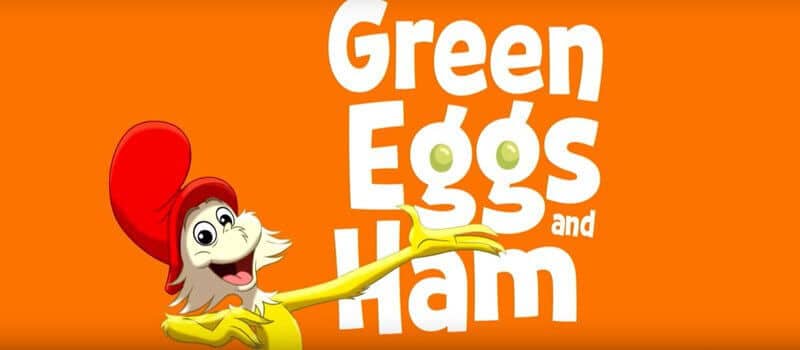 With the impending release of Disney+, you may be forgiven for thinking Netflix will just roll over and hand over the animation crown. That's absolutely not the case though.
Featuring a fantastic cast, the hand-animated series adapts the influential Dr. Suess book. Reviews have been overwhelmingly strong thus far and demonstrates that Netflix is more than capable of picking out and producing fantastic animation for all ages.
https://www.youtube.com/watch?v=YaqKPRxxaSk
---
The End of the F***ing World (Season 2)
Genre: Adventure, Comedy, Crime, Drama, Romance, Thriller
Cast: Jessica Barden, Alex Lawther, Naomi Ackie, Steve Oram

This British series too many by surprise when it first released two years ago and this week we finally saw the return of the black comedy.
Season 2 sees the return of Alyssa and James and a new character called Bonnie. The three get up to mischief again with some fantastic tense scenes and demonstrating the best in British comedies.
---
The Devil Next Door (Limited Series)
Genre: Documentary
Cast: John Demjanjuk, Yoram Sheftel

This documentary series kick-started the week and has been hailed as one of the best docuseries on Netflix to date.
The harrowing documentary series sees a grandfather living the American dream get pulled back to court in Israel accused of being the infamous nazi camp guard known as Ivan the Terrible.
What TV series are you watching on Netflix this week? Let us know in the comments.