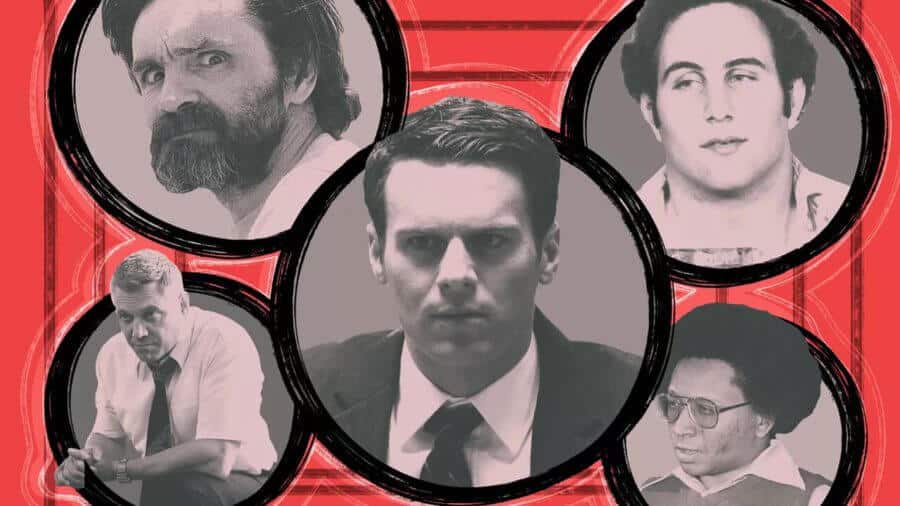 It's that time of the week again as we look back to all the best new TV series on Netflix this past week. We have a long-awaited series returning for a second season, an excellent new Original and some highly anticipated seasons from The CW. Here is your list of best new TV series on Netflix this week for August 17th, 2019.
N = Netflix Original
Here are the best tv series added to Netflix in the past week.
Article Continues Below...
---
Mindhunter: Season 2

N
Added to Netflix: 16th August 2019
Genre: Crime, Drama, Thriller
Cast: Jonathan Groff, Holt McCallany, Anna Torv, Stacey Roca, Hannah Gross
It has been too long of a wait but the second season of Mindhunter is finally here. The second season of Mindhunter is likely going to be on your list of titles to be binged this weekend and who can blame you? With the stakes even higher, expect to be floored again by Mindhunter season 2.
After making headway with their research, Holden got too cocky and his confrontation with Ed Kemper resulted in a nervous breakdown. But Holden and his partner Bill Tench must continue their research into interviewing some of America's most dangerous killers, including the infamous Charles Manson. A serial killer targeting children in Atlanta also attracts the attention of the FBI, in the hope of catching the killer they send Holden and Tench to figure out who the murderer is.
---
Green Frontier: Limited Series

N
Added to Netflix: 16th August 2019
Genre: Crime, Thriller
Cast: Juana del Rio, Nelson Camayo, Angela Cano, Miguel Dionisio Ramos, Bruno Clairefond
Spanish Originals have seen some fantastic success on Netflix with the likes of Narcos and Money Heist. Hoping to be spoken of in the same manner their latest Spanish Original, Green Frontier. Shot in 4K the series will look to show off the true beauty of the Amazon rainforest, and the self-contained story of eight episodes is more than enough to keep you satisfied over the weekend.
Young Bogotá based detective Helena is drawn into the jungle to investigate four horrendous homicides. What she uncovers is the world will struggle to believe. Uncovering magic, Nazis and even her own true origins.
---
The 100: Season 6
Added to Netflix: 15th August 2019
Genre: Drama, Mystery, Sci-Fi
Cast: Eliza Taylor, Bob Morley, Marie Avgeropoulos, Paige Turco, Lindsey Morgan
Over the years, The CW has been very hit and miss with the consistency of their shows. One such show which fans still love after 6 seasons is The 100. Arguably one of the most fascinating shows The CW has to offer, the penultimate season is now available to stream on Netflix. Netflix will also be receiving the seventh season, but that won't arrive until 2020.
In the distant future, the Earth was ravaged by nuclear war, destroying civilization as we know it. The very last remnants of humanity were able to survive in a spaceship and for ninety-seven years, none of the survivors took a step on Earth. In the hope of repopulating the world, 100 juvenile delinquents are sent to Earth to re-colonise it. What greets them below is not the Earth of years past, but a new dangerous and hostile world that pushes your survival skills to the very limit.
https://www.youtube.com/watch?v=l4GiE-8-LWo
---
Knightfall: Season 2
Added to Netflix: 14th of August, 2019
Genre: Action, Adventure, Drama
Cast: Tom Cullen, Padriac Delaney, Simon Merrells, Julian Ovenden, Ed Stoppard
Like Vikings, the History channel once again strayed away from a documentary and instead produced a historical fiction series. While the series hasn't received the same recognition as their Viking cousins, Knightfall is perfect for anyone looking for a series like Game of Thrones. With 2 seasons available, there are 16 episodes you can binge right now.
The Knights Templar were once one of the most powerful Catholic military orders during the crusades. 15 years after the last crusade failed, the once-powerful order but has lost most of its influence and power. With the loss of their allies and the growing number of enemies, the Knights Templar faces the threat of extinction by the King of France. Taking on their own personal crusade, the Knights Templar make it their mission to reclaim the Holyland. Also entrusted with the Holy Grail, if it were to fall into the wrong hands, the secrets it holds could destroy their religion.
---
Sacred Games: Season 2
Added to Netflix: 14th August 2019
Genre: Action, Crime, Drama
Cast: Saif Ali Khan, Nawazuddin Siddiqui, Shalini Vatsa, Neeraj Kabi, Elnaaz Norouzi
Sacred Games was the very first Indian Netflix Original and is arguably the most successful to date. After an excellent first season, it comes as no surprise that the Indian crime drama has returned for more. If you're a fan of crime dramas and enjoy watching foreign titles, look no further as Sacred Games is the perfect series for you.
With 14 days left until the "cataclysm of Mumbai", Inspector Sartaj Singh must throw himself further into the fire if he is to stop the destruction of the city.
---
iZombie: Season 5
Added to Netflix: 10th August 2019
Genre: Comedy, Crime, Drama
Cast: Rose McIver, Malcolm Goodwin, Rahul Kohli, Robert Buckley, David Anders
Rose McIver is no stranger to Netflix thanks to her portrayal of Amber in the A Christmas Prince trilogy. But since 2015, McIver ate her way into everyone's hearts with her portrayal of the undead coroner Olivia Moore. After 5 excellent seasons playing Olivia, iZombie has now come to an end. But do not be dismayed there's now 5 full seasons and a horde of 71 episodes to be binged on.
Liv Moore, a medical student, gets invited to a party which turns into a macabre zombie arena. Liv awakens and to her shock, she learns she has become one of the undead. To maintain her humanity she is left with no choice but to consume the brains of humans. To stop herself from harming innocent civilians, she takes up a job at a coroner's office to maintain a fresh supply of brains she can consume. But after tucking into her first course of brains, she discovers that by consuming a brain she can access the memories and traits of that person. Deciding she can be of use to the world, she uses her power to help detective Clive Babineaux by pretending to be a psychic.
---
Which TV Series will you be watching on Netflix this week? Let us know in the comments below.