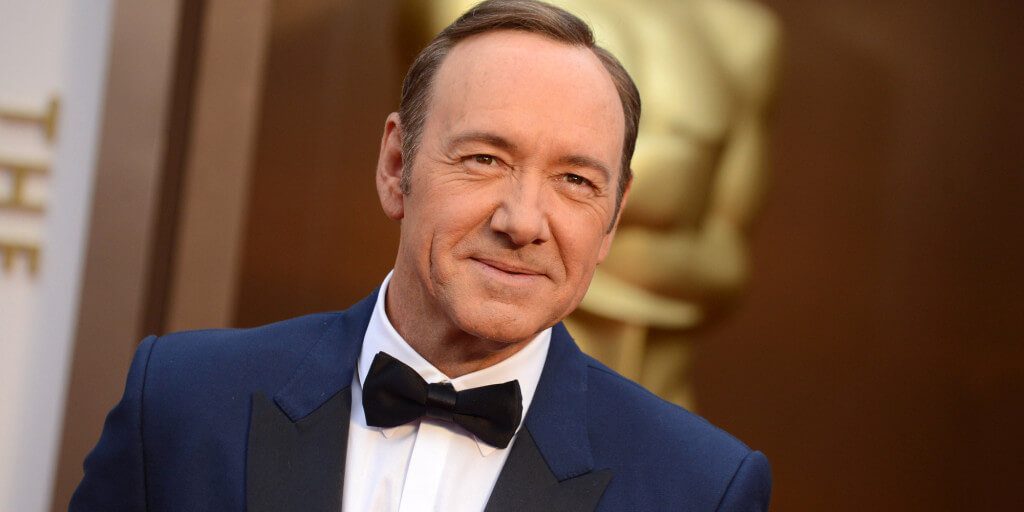 Kevin Spacey is on somewhat of a hot streak at the moment with most likely the best year in his career being this year. So coming of the back of Spacey's lead role in the latest Call of Duty video-game title we thought we'd dig throughout the Netflix libraries in the regions UK, US and Canada to find his best movies and of course his best TV series.
Spacey began his career in the 80's with mainly supporting roles in TV series and movies but during the 90's he was given his first set of big roles – usually playing someone in power. Multiple awards later including an Academy Award for best actor and a suite of Emmy's and Golden Globes to sit in his trophy cabinet too.
5. Casino Jack (2010)

Available on Netflix USA & UK
While many disliked this movie we suspect it was one of the key movies which actually gave Spacey his biggest role to date. Set in Washington D.C this is all about a company set-up specifically to lobby which is basically when companies influence congress and the governments to introduce laws. They deal with big money and the two main characters have to figure out how far they will go and how many people they're going stab in the back. As you probably can tell things don't go all that well and soon enough Spacey's world comes crashing down. It's based on a true story from 2004.
4. A Bug's Life (1998)

Available on Netflix UK
The second ever Pixar movie took strides by going even smaller than toys rather following an ants colony that's being forced to harvest to feed the grass hopper. The lead grass hopper just happens to be Kevin Spacey who puts a brilliant voice and has genuinely made millions of kids across the world scared of Hopper. The movie tells the story about Flick, an ant who's desperate to free his colony by recruiting soldier bugs to fight off the grass hoppers. Of course not everything goes to plan. It's still a delight to watch and really shows off how Pixar's movies can live on forever and ever.
3. Seven (1995)

Available on Netflix USA
Pictured above is a similar site for Kevin Spacey – absolutely covered in blood and in a whole world of problems. Along with Brad Pitt and Morgan Freeman, Spacey starred in this 1995 drama, mystery and thriller where two detectives hunt down a serial killer who's still at large.
2. The Usual Suspects (1995)

Available on Netflix UK, USA and Canada
Also in 1995 Spacey starred in The Usual Suspects where one character tells the story back on how a group of 5 are recruited blind to do a job and, frankly, it all goes horribly wrong. Every performance is a masterpiece and the storyline will keep you on the edge of your seat until the final scene. The cast is rounded out from Stephen Baldwin, Gabriel Byrne, Benicio Del Toro and Kevin Pollak.
1. House of Cards (Seasons 1 & 2)

Available on all regions
Come on, you're not really that surprised are you? House of Cards has been one of the most defining Netflix originals to come out in recent years. It's cast, thrilling story and realistic setting all adds up to the defining Netflix binge watching extravaganza! If you've not watch House of Cards yet you can still catch seasons 1 and 2 now before season 3 hits in early 2015.
---
Have we missed any great Kevin Spacey movies or appearances on Netflix? Let us know in the comment section below.