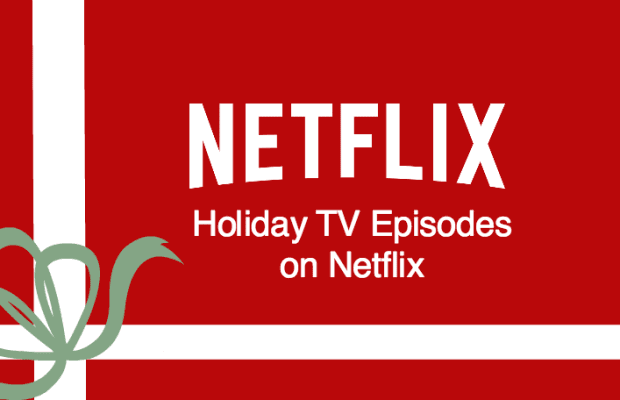 These holiday episodes of your favorite series on Netflix are sure to get you in the spirit!
With the hustle and bustle of the holidays, it can be hard to really get in the spirit. Take a breather and make time to truly enjoy the holidays. The season is about kindness-don't forget to add yourself to the list. Curl up with one of these episodes and let the spirit take over. If you really insist, you may do your holiday cards while you watch. Multitask!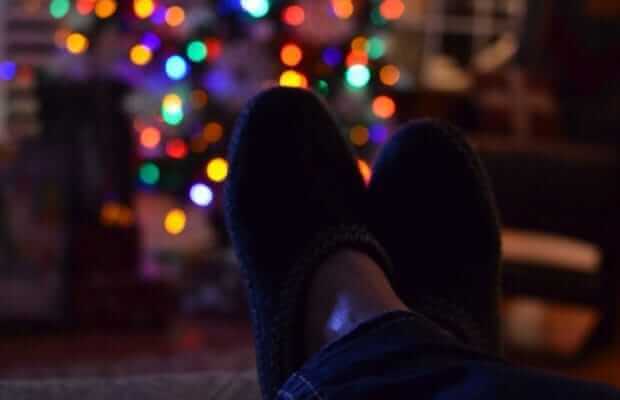 Article Continues Below...
---
Arrested Development
Afternoon Delight: Season 2 Episode 6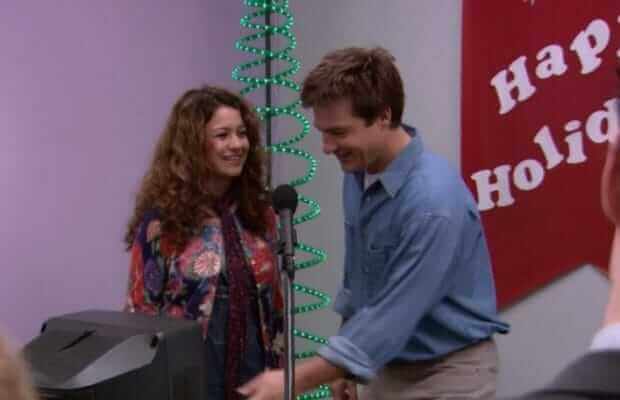 Too often overlooked and underrated, the Bluth family is the perfect addition to your holiday watching. In the true spirit of the season, the majority of the family is selfish, depraved, and narcissistic. But there is one Bluth family member always trying to do the right thing. During this episode they movie from one awkward moment to the next, all centering around the company Christmas party.
Also recommended: In God We Trust, Season 1 Episode 7. You'll never look at Michelangelo's The Creation of Adam the same way again.
---
Friends
The Holiday Armadillo: Season 7 Episode 10
It's hard to be in a bad mood when you're watching Friends. In this episode, goofy Ross has his son for the holidays and decides this is the year to teach him all about Hanukkah. Let's just say Santa gets involved and the whole thing is pretty funny.
Also recommended: The One with Phoebe's Dad, Season 2 Episode 9. Monica's idea to tip with cookies rather than money is just too much.
---
Unbreakable Kimmy Schmidt
Kimmy Goes to a Hotel: Season 2 Episode 8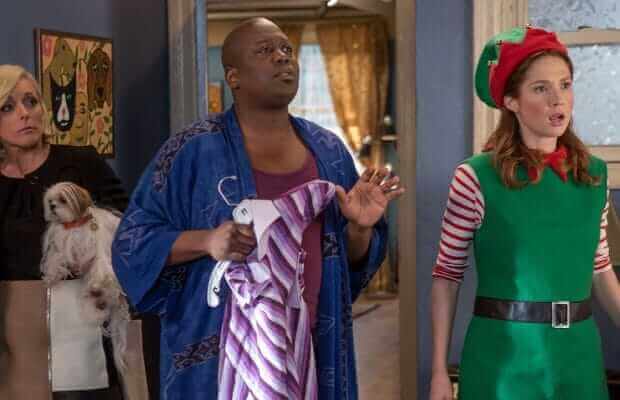 Kimmy is always funny. Filled with puns and sight gags, it's always a delight. It really reminds me of 30 Rock. In this episode, they are celebrating "Fake Christmas" and, as you would expect, hijinks ensue. If anything that catchy theme song will fill you with cheer.
---
NCIS
Silent Night: Season 6 Episode 11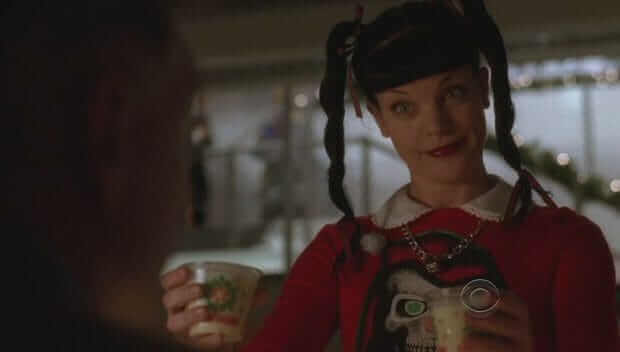 If you like a little mystery to go with your holiday, NCIS has you covered. This police procedural drama has all the elements you want: the brooding boss, the computer whiz, the quirky genius forensics expert. The episodes are neatly tied up with a bow and highly entertaining. All about the holiday, this episode features a troubled veteran accused of a crime and ends with a reunion with the man and his daughter. What's better than that?
Also recommended: Faith, Season 7 Episode 10. The cranky boss' father pays a visit (Ralph Waite, The Waltons), there are Secret Santa problems to deal with, and there's plenty of crime solving mixed with heartwarming goodness.
---
The Office
Dwight Christmas: Season 9 Episode 9
The Office knows how to do a holiday episode and they have plenty. (See also: Halloween, Secretary's Day, St. Patrick's Day, and Valentine Episodes.)  A lot of people will tell you that the Season 2 Episode "Christmas Party" is the best. Don't listen to them.
In this episode, the gang celebrates Pennsylvania Dutch Christmas style. They knock back some gluhwein, enjoy the hog maw, and break the pig rib. Here's the very important key to this episode: The Die Hard tie-in. To you naysayers, Die Hard is a Christmas movie, will forever be a Christmas movie, and one of these guys has gone as far as to memorize the whole script. DIE HARD IS A CHRISTMAS MOVIE.
Also recommended: Moroccan Christmas, Season 5 Episode 11. You have to see Dwight sit at the wrapping paper desk.
---
The Andy Griffith Show
Christmas Story, Season 1 Episode 11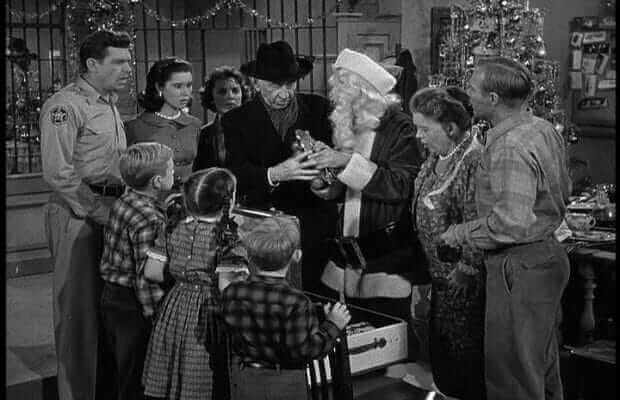 Mercantile owner and town scrooge Ben insists that Andy lock up one of the citizens at Christmas. Stubborn and mean, Ben begins to regret his miserly attitude and learns that maybe kindness is best after all. If you don't melt at least a little when they gather around the tree and sing "Away In a Manger" there's no hope for you.
---
The West Wing
In Excelsis Deo: Season 1 Episode 10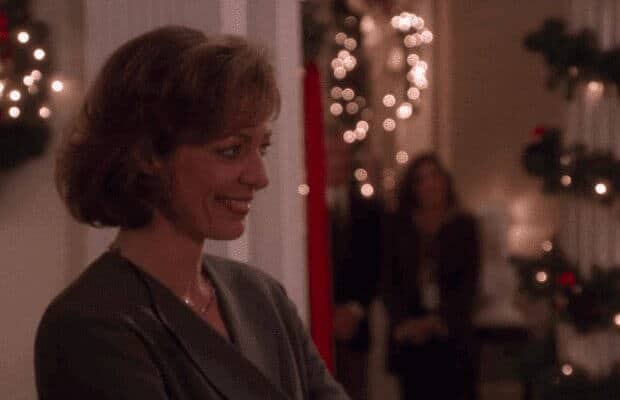 First, holiday or not, you should be watching this show simply because it's one of the best shows that has ever been on television. That said, this episode is one of the best. The White House is decked out for Christmas and the storyline is remarkable. If you're going to choose fake people to spend your holidays with, add the staff of the West Wing to your guest list.
Also recommended: Holy Night, Season 4 Episode 11. A winter storm blankets the northeast and everyone is having a heck of a holiday. It isn't quite so Christmas centric but it's a great episode.
---
Black Mirror
White Christmas: Season 2 Episode 4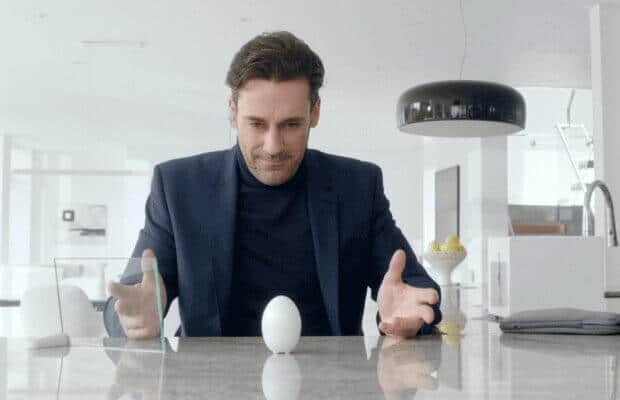 This is your holiday creepy. The grim sci-fi series is known for its nihilistic futurism, and this bleak Christmas special is certainly no exception. Featuring three holiday-themed vignettes starring Jon Hamm, it's a Christmas story told as only Black Mirror could. This is a show you should keep binging, especially since a new season is headed our way.
Happy holidays and happy streaming!