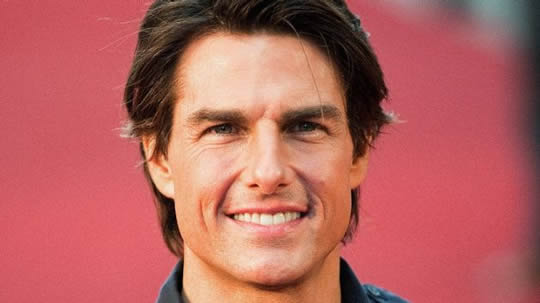 Tom Cruise hit the big time in Risky Business (1983) and cemented himself as a "A Lister" in Top Gun (1986). His body of work is around 40 movies which range from the rather ordinary Days of Thunder (1990) to the truly exceptional Rain Man (1988). There's plenty of good stuff and Netflix are currently streaming 9 of his movies.  Our ranking is purely subjective so feel free to disagree but all of these movies are worth a watch.  We would like to see more Tom Cruise titles on Netflix.
And in case you were wondering Jack Reacher: Never Go Back, Top Gun 2 and Mission: Impossible 5 are likely to be coming to a screen near you in the future.
9. Days of Thunder (1990)
From a career in track racing, Cole Trickle is recruited to drive in the NASCAR Cup series. He is teamed with a legendary former crew with whom he doesn't get on. Eventually, they bond to find success. This movie appeared to be an attempt to reprise the "get in right in the end" theme of Top Gun.  It's probably one for motor sport buffs.
8. Mission: Impossible 2 (2000)
A sequel to Mission: Impossible, this movie never quite captured the focus of the first in the series.  There's a lot going on – plots, sub plots, multiple baddies, love interests, time pressure – which requires a lot of attention. Nevertheless, this film is an action movie packed with visually powerful stunts and a couple of good twists.
7. The Firm (1993)
From the best selling book by John Grisham, this is the story of a newly graduated lawyer who joins a small but seemingly prestigious law firm only to discover that they have a sinister dark side. As a early Grisham story, the plot is more far fetched than his later work but Tom Cruise is his usual credible self and does a fine job.
6. Valkyrie (2008)
Based on the assassination attempt and political coup plot by German Army officers against Hitler during World War II, this is a rare venture in to "real life" for Tom Cruise. It's unusual for Hollywood to successfully address the events in Europe but in this case they succeed. Cruise does not seek to explore the inner angst of his character so much as to portray his role in the plot. This he does well.
5. Mission: Impossible (1996)
Spawned by the immensely successful TV series of the same name form the 1960-70s, Cruise plays Ethan Hunt. Hunt is not so much a maverick as an outcast who has to clear his name. With some excellent action sequences, a strong plot with twists and turns and some really cool gadgets, Mission: Impossible maintains the suspense throughout.
4. Jerry Maguire (1996)
Jerry Maguire is, arguably, Tom Cruise's first venture into a lighter movie since he made his name in Risky Business.  Maguire is a sports agent who sets out on his own to take the moral high ground from his previous employers, Of course, he struggles at first but eventually succeeds and this journey makes for a fine feel good movie.  The line "show me the money" has made it's way into common usage.
3. Jack Reacher (2012)
Jack Reacher is an excellent recreation of the eponymous hero (anti-hero perhaps) from Lee Childs best selling series of books. Cruise as Reacher is taciturn without being dislikeable and portrays his character with aplomb.  The plot is good, the photography better and the screenplay excellent. Cruise's on screen relationship with Rosamund Pike is electric and this movie hangs together well.
2. Vanilla Sky (2001)
Vanilla Sky takes the irresponsible son theme and heads off into surreality.  This is not an easy movie to watch – it's complex and emotional – but is all the stronger for this. We contend that this is not only one of the better movies of all time but also some of Tom Cruise finest work.  Vanilla Sky only makes it to no.2 on our list because of what comes next.
1. Rain Man (1988)
Rain Man is on of the all time great movies.  Dustin Hoffman won best actor for Raymond and it is a mystery to us why Tom Cruise didn't get the best supporting actor.  It's the chemistry between the two that makes the movie work. We won't trouble you with plot as this movie is so well known. Suffice it say that Rain Man should be watched again and again on a regular basis and is therefore no.1 on our Tom Cruise Netflix list.