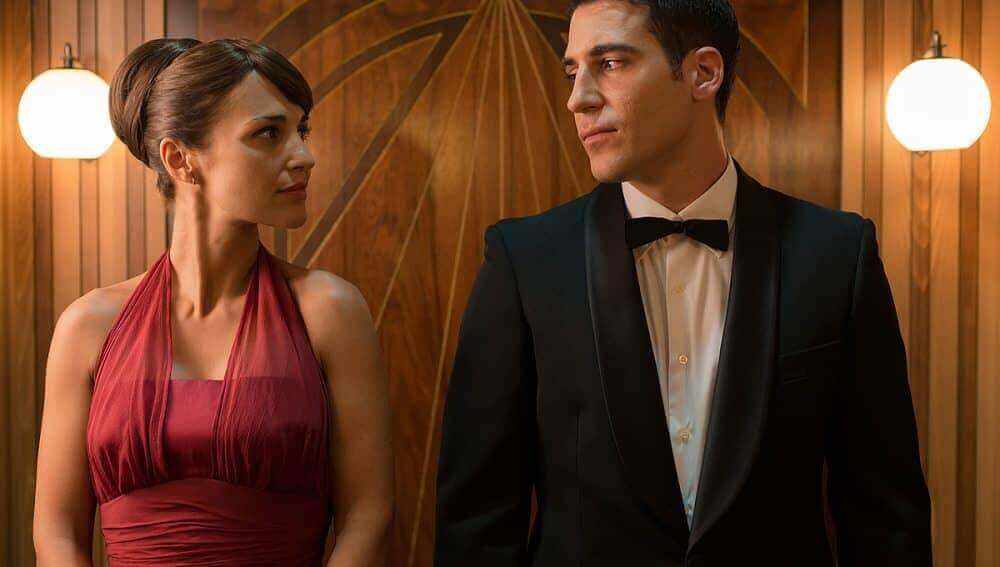 Some people steer clear of certain series if they are not in a language they can understand, but we're here to tell you that you should cut that habit and give them a chance. In particular, we've noticed that Spanish series has grown in popularity due to their gripping storylines and entertaining characters.
Providing you can follow subtitles, or cope with the slightly off-putting dubbed version, you'll find the series just as intriguing as any other. We're going to pick our favourite Spanish series available to stream on Netflix so that you can pick which ones to add to your watch list. We promise they won't disappoint!
Money Heist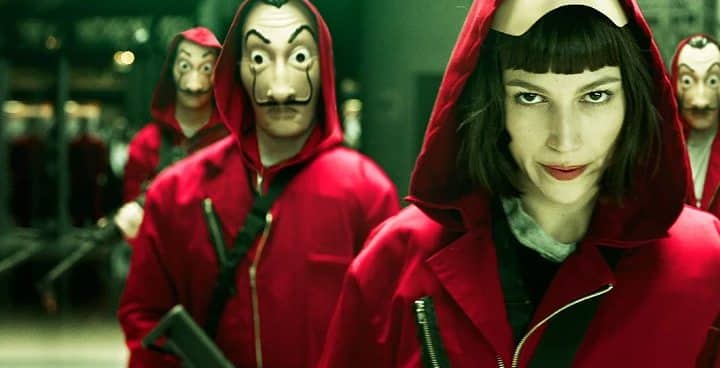 Article Continues Below...
With many people already hoping for a second series, this show has been a hit. It's full of excitement, surprise and intrigue. There's one master plan, and one man at the centre of the clan. He recruits eight people who have abilities that can come in useful during a heist, and they've been chosen especially because they have nothing to lose.
The big plan is to take hostages and lock themselves away in the Royal Mint of Spain and print a huge amount of money. The real question is: can they do it? This 13-episode show was released internationally on Christmas Day 2017 and is a great watch if you're into crime and thriller shows.
---
Grand Hotel
Things can be easily covered up when you know how to trick others. However, if someone else unveils the secrets of the past, everything can change. Julio Olmedo is convinced that something isn't right when he visits the hotel that his sister works at. Or did work at before she was accused of something. Julio decides that it's his duty to uncover the problems, and so he gets a job as a waiter.
It's funny the things we'd do for family and the lengths that we will go to try to solve things that aren't quite right. Julio has good instincts, and lucky for him he's not the only one trying to find a way to uncover the truth of the Grand Hotel.
There are currently three seasons available to watch on Netflix. The show was originally aired on Antena 3 in Spain in 2011 and Sky Arts 1 in the UK during 2012. Those of you who have seen Cable Girls will be interested to know that Yon González, who played Francisco, plays the main role in Grand Hotel.
---
Cable Girls
In some ways, lying gets you far. The good thing about lying is that it can get you into many places – you can hide your identity and you can make those around you fall in love with the person they think you are. The problem is that even lying has its limits. People will find out what happened because there's always a bump in the road. These are the lessons that the Cable Girls find out in this series but they only want to protect themselves, each other and those they hold dearest to them. Lying has its promises but also has its forfeits. This Netflix Original has two series made so far and for those of you who have already seen those and loved them, a third series has been ordered for 2018.
The show focuses on four women who are individual in their own ways but all have one thing in common: they love working for the telephone company. It's set in 1920s Madrid and the four women have their own gripping and troublesome stories to tell.
---
Morocco: Love in Times of War
They say that love can be found in peculiar places and during desperate times there are things that bind people together. War is something that nobody wants to be part of, but something that brings people closer together. Everyone must stick with one another and be part of something that's bigger than everything else. This series is set during the Rif War of the 1920s and times are hard indeed.
Spanish volunteer nurses have to focus on their new lives as trainees and adapt to the situations around them. Love isn't the only flame that makes their lives bearable, as they make strong friendships along the way too. Their lives are complicated but this show is worth watching. There's currently one series available to stream on Netflix.
---
Velvet
A story of true love and heartbreak, passion and commitment, troubles and woes. Alberto and Ana grew up together and it was their parents' choice to try to keep them apart due to their difference in superiority. Ana grew up living and then working for Alberto's family business, so things were always going to be complicated between a simple seamstress and the boss's boy.
Velvet shows the real tests in love and whether it's worth risking everything for. Ana and Alberto attempt to lead separate lives both in the same workplace and outside. It's not until something devastating happens that forces them to be apart for what they believed was forever. This show teaches them to trust those who have always been there, and get rid of those who are disloyal. People can keep them apart, but love pulls them back together.
There are four seasons available to watch, which follows different characters working at a fashion house in 1950s Spain. With each episode averaging at around 70 minutes long, this series will keep you going for a while.
---
Let us know which of these Spanish series is your favourite in the comments below!