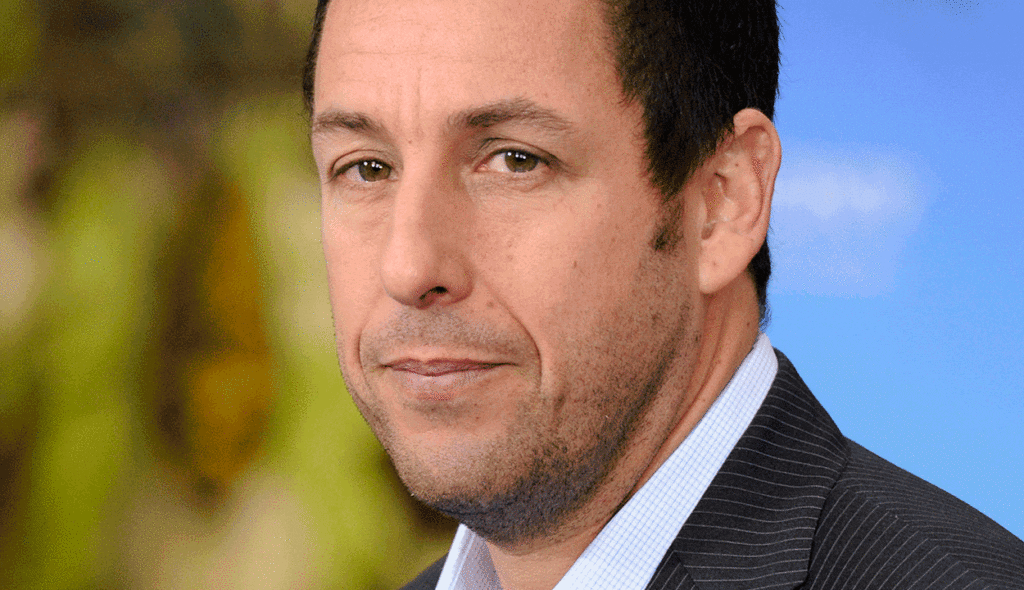 Since we first put out our article on the best movies starring Adam Sandler on Netflix, many have come and gone but not only that, Netflix has cuddled up closely to Sandler and his production company, Happy Maddison and have produced a new deal where he'd be making 4 movies exclusively for the service. His lastest movie in the deal, The Do-Over follows Sandler and David Spade in an adventure which sees the two get into a fair bit of trouble.
In light of his new movie releasing in just a few weeks, we figured we'd go back and rank all of the other Adam Sandler movies on Netflix for your viewing pleasure.
10. Eight Crazy Nights

Adam Sandler has been in several animated titles and while there are some gems, Eight Crazy Nights probably doesn't really count. Davey Stone played by Sandler is a middle-aged party animal and when his antics get a little too much, he is forced to serve community service over the Christmas period. This is a Christmas movie at its heart but is light enough to warrant a watch throughout anytime of the year. It's well animated but to be truthful, it's a throwaway.
9. The Cobbler

I was pleasantly surprised after watching The Cobbler given some of the reviews for it. Sandler plays a cobbler in New York who discovers his fathers magical sewing machine and when he uses said machine and puts on someone's shoes, he literally turns into that person. It leads for some funny scenarios and while Sandler is particularly dry in this movie, it's impressive cast and interesting concept was enough for me to continue watching until the very end.
8. The Ridiculous 6

The Ridiculous 6 is the first Netflix Original movie from Adam Sandler. It sparked controversy from the very beginning and was expected to fail. Instead, The Ridiculous 6 is the most watched Netflix Original movie of all time. That's not something to let go away as that's a very big deal for Netflix and a measure of success of the deal. Sandler plays a cowboy who rounds up all of his strange brothers in the search for his dead-beat dad for some answers which he desperately needs asking. Taylor Lautner is by far the biggest reason you'd watch this movie. I
7. Punch-Drunk Love

Barry is just an ordinary guy with a heck of a lot of sisters and a knack for getting himself into trouble which he does with a extortionist who's using his relationship against him. This is very off-beat for a Sandler movie and is actually reminiscent of an art house movie more than a comedy. It's odd and actually an enjoyable movie with thanks to the co-stars Emily Watson and Philip Seymour-Hoffman.
6. Click

Click is a movie all about how one guy who's life is passing him by gets the opportunity to control his life with the help of a universal remote control. It has a strong moral message that will no doubt relate to many and while the movie is by no means perfect, it is a great watch again bolstered by a great solid cast. This time, Sandler is joined by Christopher Walken and Kate Beckinsale who pull out great performances.
5. Hotel Transylvania 2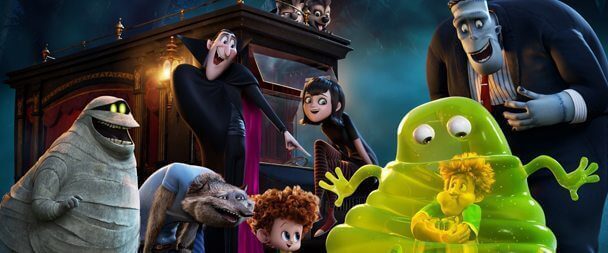 Sequel to the 2012 hit, Hotel Transylvania 2 continues the beautifully animated series bringing all your childhood villains to live whether that be Frankenstien or Dracula who is played by Sandler. The Sony produced picture also bought in Selena Gomez, Andy Sandberg and Kevin James in the for the sequel. This movie is great for kids and for those who love the big recent blockbuster movies as it's only been released for just over a year.
4. Mr Deeds

Mr Deeds is all about one country boy discovers he's secured a massive inheritance from a relative he never knew. What happens next is that he discovers what it's like to have this new found fame and fortune. It's a funny Sandler movie with excellent performances, particularly from the other cast members. It's got all the makings of a good 90's Sandler movie and fortunately this is one of his best.
3. Big Daddy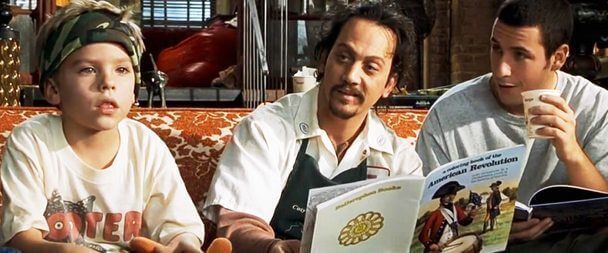 Before Zack and Cody were Zack and Cody they appeared in Big Daddy. The movie is all about how one schlump (a recurring theme in Sandler movies) comes round to having to look after this child and given he lives his own life like a child, it's a rude awakening. This movie is full of charm and once again, all of the cast pulls out great performances to make this a memorable and funny movie.
2.Anger Management
The reason that this movie is so high up on this list is because of Jack Nicholson. You literally cannot take your eyes of the screen when he's about and when you've got that and the fact he's tormenting Sandler for the majority of the movie, it's a home run. Adam Sandler stars as a middle-tier executive who's struggling to move up the ranks and after an outburst, is enlisted into the services of an anger management course.
1. 50 First Dates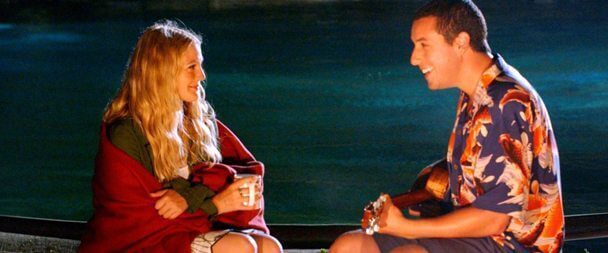 50 First Dates is one of Sandler's finest movies and for once it's not because the joke is on him. This warm movie exudes some of Sandler's greatest moments and make us long for more. He's a character who meets a girl in a cafe and by all means, hits it off rather well. When he then meets her the next day, she's completely forgotten about him as she starts every new day thinking it's her relatives birthday. It's romantic, funny and the best Adam Sandler movie on Netflix.