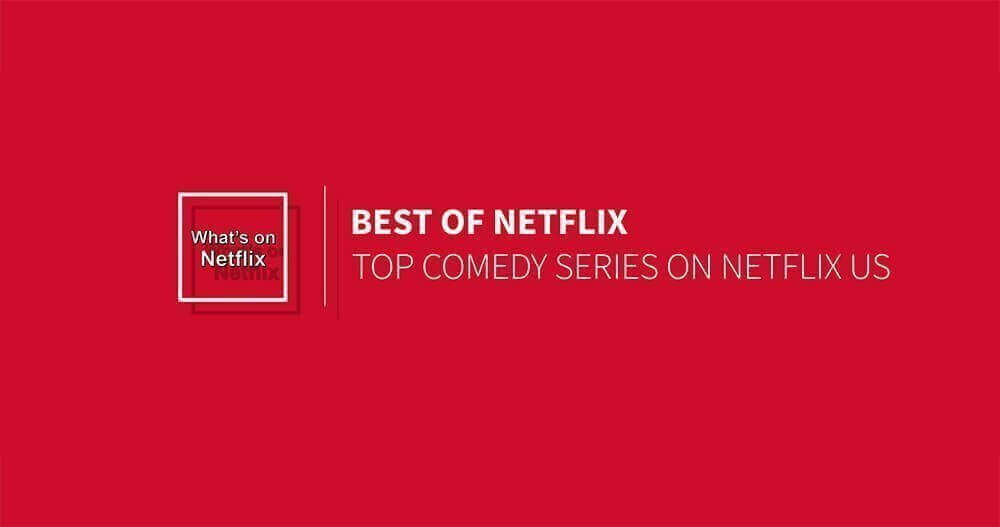 So you've worked your way through our top picks of the TV series but perhaps you're looking for something a little bit more funny and less serious to take your mind of the woes of life. There's tons of comedy series on Netflix and for most people it's going to be a controversial post given that everyone has a slightly different taste when it comes to comedy. So here's ten comedy series you should at least give a go and hopefully you'll fall in love and binge all the way through. We've also got some rules to qualify these series for this particular list. It must be an American produced sitcom or comedy show and cannot be a series of stand-up specials.
10. The Office

We'll kick it all off with a US adaptation of the popular Ricky Gervais series produced for the BBC. It was always going to be a difficult task to top the US Office and for the first season it all looked like the dream would come crashing down. That's until the creators stopped trying to have the two series compete with each other and let the writers be free and suddenly the show developed by itself into something awesome.
Article Continues Below...
The show's main character Michael Scott played by the incredibly successful Steve Carell propelled the shows into households across the nation and with the great one-liners and character interactions its a comedy series, granted not for everyone but one that will stand the test of time much like its British cousin.
9. Portlandia

For those who love something a bit off beat and random then Portlandia is great for you. Relying on the talents of ex-Saturday Night Live star Fred Armisen and Carrie Brownstein they perform a series of strange and often cringey sketches performing as different oddballs which the show reckons you'll find up in Portland. It's sometimes hit and miss but on the whole it's an awesome series that you would have otherwise miss given it doesn't fit into the mould.
8. Gilmore Girls

One of EW's biggest comedy successes was Gilmore Girls which was added on Netflix back last October. The deal bought every single season of the show back into the spotlight for everyone to experience. The show focusses on a single mother and her daughter who's living in Stars Hollow. It's probably better described as a drama series but there's just enough comedy in here to justify being on this list.
7. That 70's Show

One of the first coming of age shows which actually projected the cast into stardom. The coming of age comedy stars Laura Prepon who you'll recognise from Orange is the New Black, Mila Kunis who's been in tons of movies, Ashton Kutcher who's currently in Two and a Half Men and the others not so much. The series is set in the 70's and will provide lots of nostalgia for those who grew up in those years. This series often leaves Netflix so watch it while it's there.
6. Unbreakable Kimmy Schmidt

The only comedy series on this list which is exclusive to Netflix is Unbreakable Kimmy Schmidt. The NBC series bought up by Netflix aired earlier this year to much love from the critics and subscribers of Netflix. It's about Kimmy, a mole woman who's been stuck in an underground bunker for much of her life before being rescued. She's had to learn everything from scratch as she tries to settle down in New York. Everything about this series screams the involvement of Tina Fey so if you're not a fan of hers, chances are you won't enjoy this very much.
5. How I Met Your Mother

Here's one series that lasted probably a bit longer than it should've done. How I Met Your Mother is about the flashbacks which is about the father recounting his memories leading up to the point he met his mother and ultimately, knocked her up. It has a strong cast and a massive fanbase too which makes it a must watch.
4. Parks and Recreation

For me at least it was hard to see Amy Poehler perform a role other than the one she did on Saturday Night Live but she fell into the role of Leslie Knope perfectly. The show is about the realities of local government in America and her battles to get things done in the Parks and Recreation department of a small town in Indiana. It's super funny at times and while it has recently ended on NBC it lives on at Netflix.
3. Louie

If you've ever watched any standup of Louie CK the chances are you instantly fell in love with his style, mood and stories. Louie is an extension of this in his own sitcom. If you've ever wondered what a working comedians life is like then this is the show for you. It lets you follow Louie as he experiences a divorce and two young children as he battles to live in New York. It's more of a down beat comedy but one that's definitely worth watching particularly if you enjoy other peoples downfalls.
2. The League

The ultimate banter show. If you get offended easily then this show is definitely not for you. The show follows a group of guys and a wife as they battle each other in a fantasy football league. It's full of one-liners, banter and insults which makes you love it even more. A relatively lesser known cast was a bit of a risk for Fox but it delivered 6 comedy legends which will have you laughing your ass off.
1. Friends

The legacy of Friends is one that will be unrivalled for decades to come. Spanning 10 years Friends is a comedy series which encapsulates millions across the globe. We follow a group of 6 friends as they struggle to balance life and work as they do stupid things mainly Joey. It's about the relationships they've formed with each other and while you will laugh you'll also cry too. That's why it's earned the number one spot on our top comedy series on Netflix.