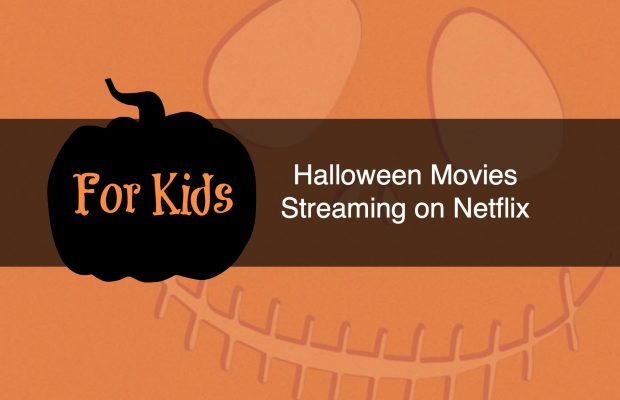 It's autumn! And that means the best holiday of the year: Halloween! Lead up to the big day and get in the mood with these titles. Not too spooky and lots of fun for you and the kiddies. Pop the popcorn and turn down the lights!
---
Scooby-Doo!: Mystery Incorporated
Scooby and the gang are living in Crystal Cove, a small town with a long history of ghost sightings, monster tales and other mysteries begging to be solved. But the residents, who rely on the town's reputation to attract tourists, aren't too keen on their mystery solving ways and are prepared to do what it takes to protect their turf. This show is FULL of throwbacks and inside jokes just for the grown-ups and plenty of fun for the kids, too. (An episode with the Griswold family?! Come on!) Two thumbs up on the spookometer!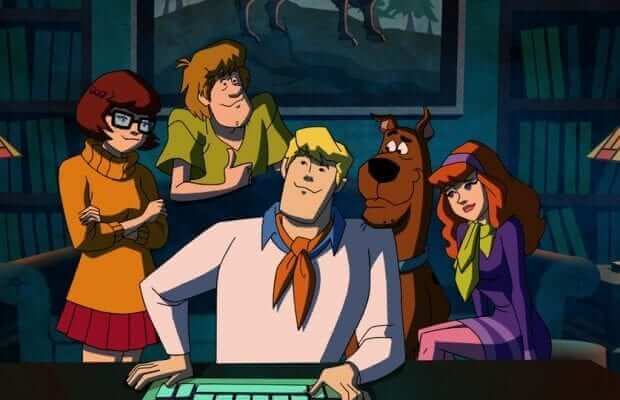 Article Continues Below...
---
Escape to Witch Mountain
I LOVED this movie as a little girl. Not too scary, just enough creepy, and boy oh boy did I ever have dreams of having that playroom with the puppet stage and ice cream counter. Tony and Tia are two orphaned psychics. When their abilities attract the attention of a cruel millionaire, he kidnaps them with plans to exploit their powers for his own gain. They have to band together and make their escape, with help from animals along the way. It's just enough eerie without being too much for the little ones. (Don't tell the kids Tia grows up to be a Real Housewife. Let them enjoy their childhood while they can.)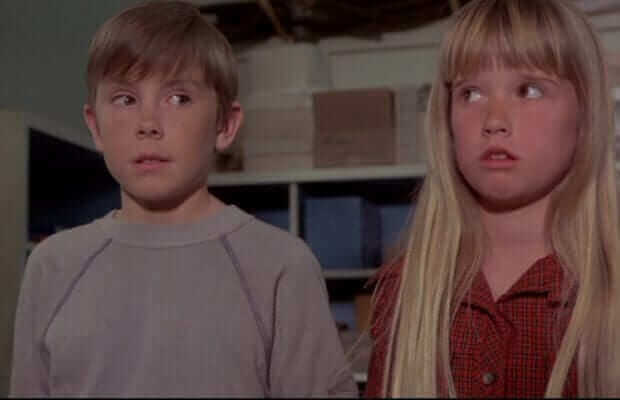 ---
The Addams Family
They're creepy and they're kooky, mysterious and spooky. That's Halloween right there. The Addams' aren't your typical neighbors. They have some unusual pets, speak French at inappropriate moments, and don't even think about looking in their lunch bags. And now someone claiming to be long-lost Uncle Fester has arrived. Is he the real thing? (No pun intended.)
---
Spooky Buddies
If you're in the market for adorable, look no further. Holy. Cow. PUPPIES! PUPPIES IN HALLOWEEN OUTFITS! TALKING PUPPIES IN HALLOWEEN OUTFITS! Ok. This may be just for the younger ones in your house, but it really is fun. Air Bud's darling and curious offspring investigate ghostly happenings at a mansion haunted by the Halloween Hound. Know what? Watch this one even if you don't have kids. I won't tell anyone.
---
Sleepy Hollow
It can't all be about the youngest ones. The older ones need something to watch, too. And this is one of my favorite Tohnny films. (My Tim Burton, Johnny Depp smash-up. Like it?) Set in 1799, this Tim Burton movie is based on Washington Irving's classic tale "The Legend of Sleepy Hollow." (Which you really should read if you never have. And watch the Disney version, too, while you're at it. The Adventures of Ichabod and Mr. Toad, 1949. You probably aren't going to find it streaming but it's available for purchase and worth it.) True to form, Burton paints a dreamy, supernatural picture full of suspense and frights. Johnny Deep is quite funny as the bumbling detective set out to solve the mysterious murders in the town of Sleepy Hollow. This isn't too scary, but as it is about a Headless Horseman murdering people, ya know, maybe keep this one for a later viewing.
---
Goosebumps TV Series 5 Seasons
Based on R. L. Stine's best-selling Goosebumps book series, this show has different creepy adventures in each episode. Bonus: The Goosebumps movie starring Jack Black is also currently streaming. Talk about a binge!
---
Room On The Broom
Based on the best-selling book by Julia Donaldson, a kindly witch's cat becomes jealous when she invites a dog, a bird and a frog for a ride on her broom. Oscar nominated and narrated by Simon Pegg, it's pretty nifty all around. There's also an app for the kiddos and lots of fun activities on the website to keep everyone occupied with Halloween fun!
---
Corpse Bride
This stop-motion musical was nominated for an Academy Awards for Best Animated Feature. Starring Johnny Depp and Helena Bonham Carter, it's the story of a gentleman who, just as he is about to be married, is sucked into the underworld by a want-to-be bride who fancies him for himself. It's quite lovely to look at and a great watch for the whole family.
---
E.T. The Extra-Terrestrial
You can't go wrong with this sci-fi classic. A peaceful alien gets stranded on Earth and is discovered by a young boy named Elliot. He brings him to his suburban home and he and his brother and sister secretly care for him and try to get him home. Phone home! Little Drew Barrymore is so darling. There's even trick-or-treating! It's a must watch. Bonus points is you have Reese's Pieces while watching. I recommend mixing them with popcorn.
---
The Munsters
This family of friendly monsters just doesn't get why everyone is so weird. Why doesn't everyone have a dragon under the stairs? You absolutely have to introduce your children to this wonderful show. They just don't make them like this any more. Fred Gwynne is goofy and brilliant. Take your youngsters on a trip down Mockingbird Lane.
Have a wonderful, safe, and fun Halloween! Happy Streaming!