It's that time again where we can take a look at what top 10 Netflix Originals are the highest rated on Netflix in 2015. Some of these may be surprising but many of us are likely to agree that the top 3 are well deserved. One of the newest Netflix Originals, Daredevil, has taken the top spot on user ratings and for that I think we can all give a round of applause to Marvel.  There are some new shows and some older ones, dating back from a few (or more) years ago and some very new shows from this year.
The list may change in due course but for now, we can review what is most popular on Netflix.
10. Star Wars: The Clone Wars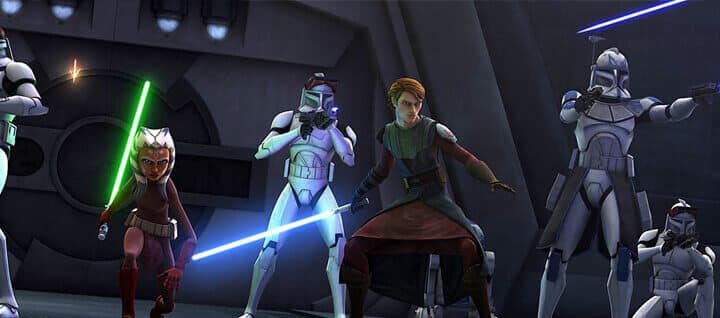 Dating back from 2008, this TV series was created by George Lucas and produced by Lucasfilm Animation. If you're a Star Wars enthusiast, I'm sure you'd agree that Netflix bringing back this TV series is something to be thankful for. Watching back at the episodes will no longer be a problem and now is a good time to be making use of your subscription. By the looks of it, the show is already proving to be a hit.
Article Continues Below...
---
9. The Killing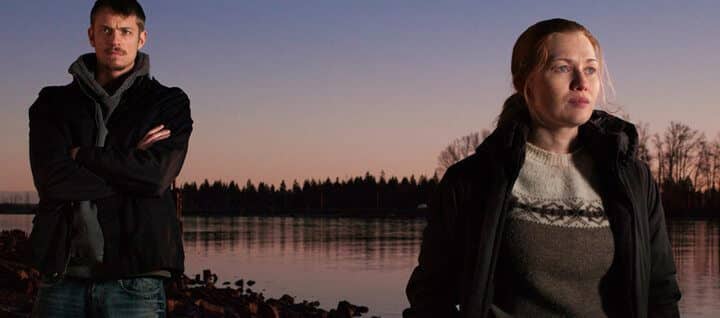 Crime novels are scary enough but seeing the action is a whole other experience. Having ended last year, the series follows different detectives trying to solve the murder mysteries. Sarah Linden has covered many murder investigations and eventually tries to let go of her detective life, however she has to return to her career and go back to a case she had originally put behind her. Over the four seasons, the detectives reveal family secrets; uncover a string of murders linked to a past case and deal with the fallout of their own actions.
---
8. Unbreakable Kimmy Schmidt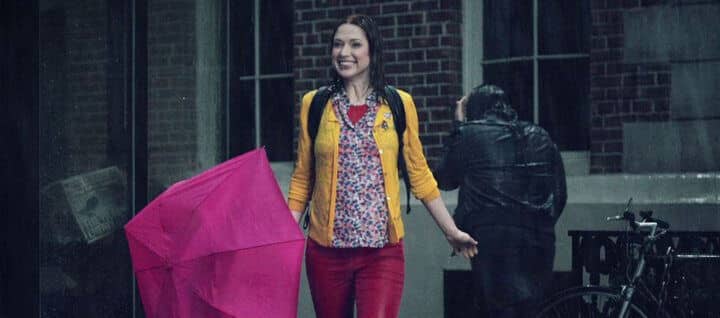 Left in a bunker for many years; Kimmy finally has her opportunity to live a normal life in New York. She's cheesy and does not know much about life or how the world has changed since she was last let loose but there is something so compelling about this series that makes you want to keep on watching. Kimmy is almost a child in a 30-year-old woman's body and the series follows her adventures in a world that is completely new to her. The first season was a great start to the storyline and Ellie Kemper was exactly the right person to portray the character.
---
7. Grace and Frankie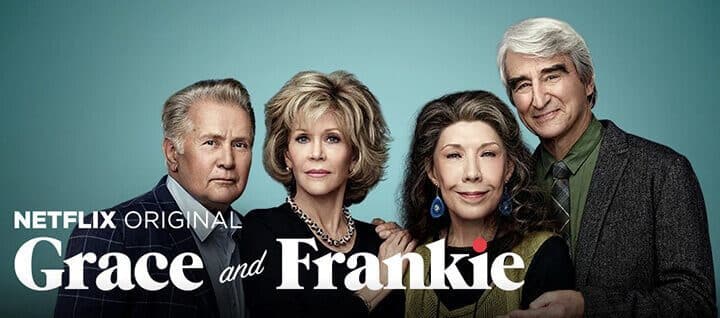 The first season aired this year and has been renewed for a second season on Netflix. Grace and Frankie have never really liked each other but are forced to live together and support one another. You might ask why and the reason would be crazy. Robert and Sol, their beloved husbands, are divorce lawyers in San Diego and decide that they are in love with each other. Considering Grace is retired and Frankie is an art teacher, it seems they do not have much choice but to stick together.
---
6. Bloodline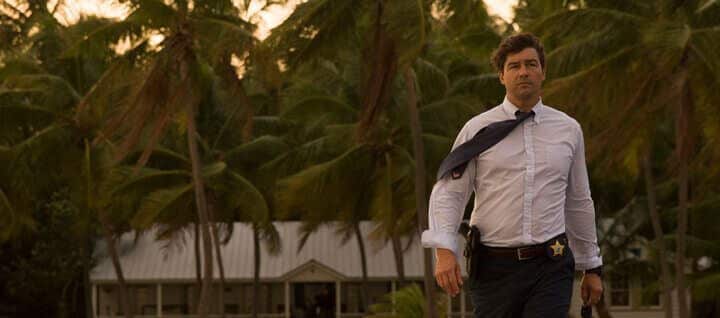 There are demons lurking beneath the surface of a contemporary American family and this dramatic thriller follows the dark secrets that the Rayburns are hiding. A family of siblings are pushed to their limits of loyalty when their black sheep of a brother returns home and threatens to reveal all of the past mistakes and shame. Bloodline has high ratings and many have described this series as one of the best Netflix Originals to date.
---
5. Marco Polo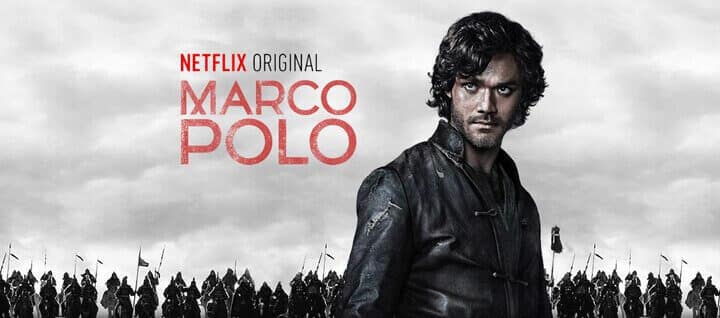 Focusing on Marco Polo's early years in the court of Kublai Khan, the first season, which was broadcast in 2014, shows a world of greed, betrayal, sexual intrigue and rivalry and surrounds us with the explorer's adventures. Lorenzo Richelmy stars as Marco Polo and Benedict Wong plays the character of Kublai Khan.  The show has been renewed for a second season on Netflix.
---
4. Chef's Table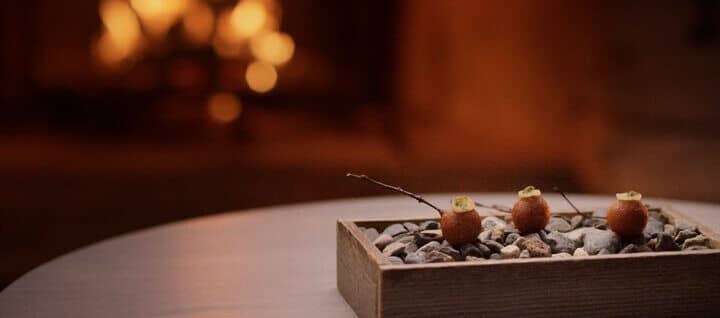 This TV series shows the lives and kitchens of six of the world's most renowned international chefs. Each individual episode surrounds a different chef and gives us a peek into their lives, talents and passions for food. This documentary was released this year and features Massimo Bottura, Dan Barber, Francis Mallmann, Niki Nakayama, Ben Shewry and Magnus Nilsson. Each chef is from a different place in the world, has intriguing techniques and can show off their own culture.
---
3. Orange Is the New Black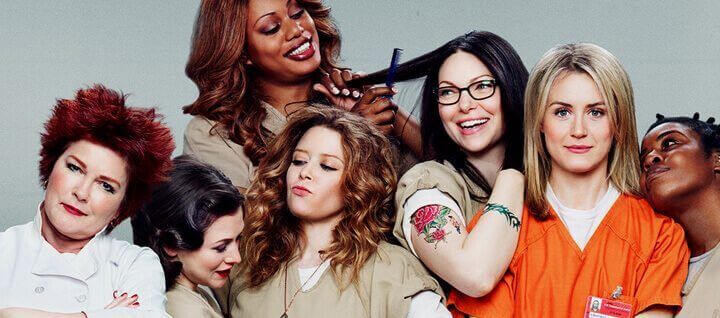 With the next season due to broadcast on the 12th of June, Orange Is the New Black is still in the top 3. With fans waiting for that day to come, it's not surprising that the previous series are still being watched in preparation. Life in prison can't be easy and we get to see how Piper Chapman, a woman who is sentenced to 15 months in a women's federal prison, deals with it. So let's hope the next season is as riveting as the last.
---
2. House of Cards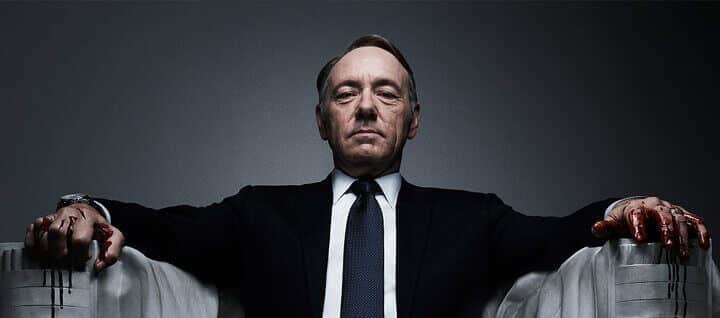 With the next series due to release on Netflix next year, this political drama is still popular with fans. House of Cards originally came out on top and was at the top of the charts but was recently knocked off its post by a Marvel series. Second place is still a good place to stand and this series is still one to watch. It unveils Underwood working towards another victory in the presidential elections for 2016, it's clear that his ambitions are stronger than most. As for what he does next, we will have to wait and see. Perhaps after that we will see House of Cards rise to the top once more.
---
1. Daredevil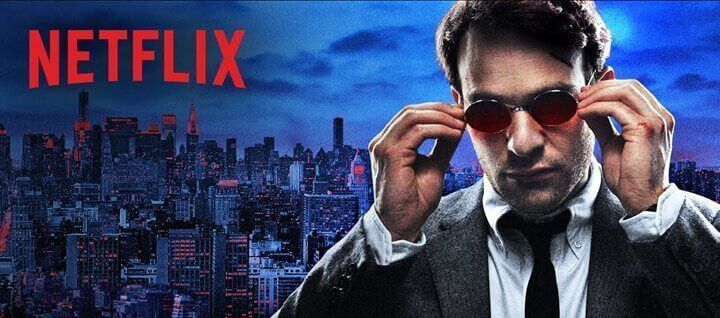 Stealing the top spot, Daredevil has proven to be a big hit with Marvel fans. This series breathes new life into the Marvel Universe with one man as a lawyer by day and vigilante by night. The show answers the questions that were looming over all of our heads: how did he get his powers? Well, it's no surprise that his blindness caused his other senses to heighten. The show features Matt Murdoch having trips and falls but in the end, coming out on top.