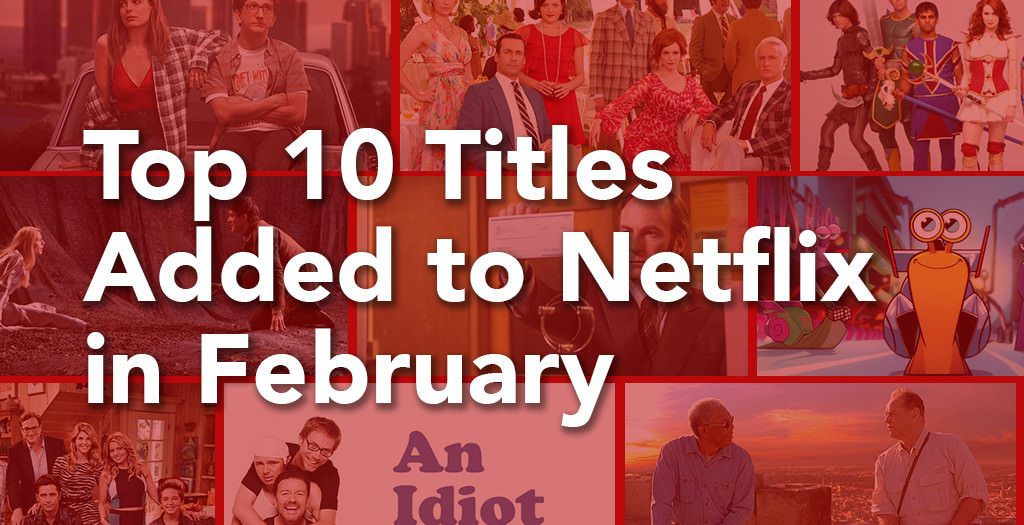 February 2016 has already been one of the quietest months on record when it comes to new titles. Whether that's just because of the time of the year or that we're well into Netflix's dramatic shift of not gaining new movies and series partnerships. With that said however, there's still been enough new and often great content that has been added throughout the month.
While we wait for February to come to a close, here's been our top 10 new TV series and movies that have been added or are still scheduled to be added to Netflix in February 2016.
10. Cooked (Season 1)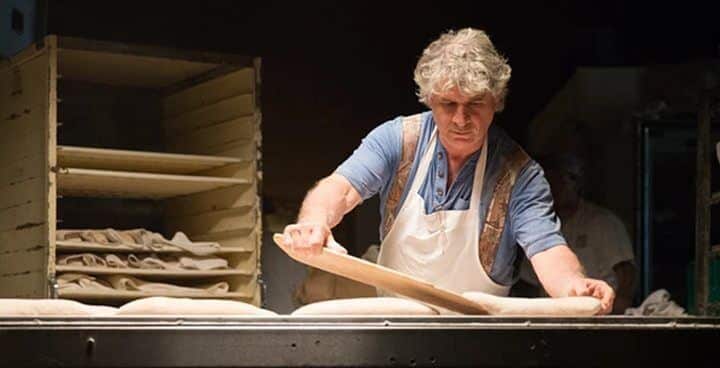 Article Continues Below...
If there's one thing that Netflix is great at then it's creating high quality cooking programs. With Chef's Table in 2015, our next cooking original gives us a look at different foods and techniques from the critically acclaimed writer Michael Pollan.
9. Turbo FAST (Season 3)

Of all of the Dreamworks series now on Netflix, Turbo FAST still stands out to me as one of the best. The cutesy art style and the well developed characters gives it an edge against its competition and we can't wait for more seasons.
8. Better Call Saul (Season 1)

At long long last, we've got the first season of Better Call Saul now streaming on Netflix, let's breath a sigh of relief. For Breaking Bad fans the wait has been agonizing and we can understand why. The first season of Better Call Saul takes us back to the slippin' Jimmy days as we see him evolve into Saul Goodman.
7. Stardust (2007)

Before Charlie Cox was beating up the bad guys in Daredevil on Netflix, he was most known for his role in Stardust. The 2007 fantasy epic has not only the cast to draw you in but such a developed world it'll leave you wanting more long after the credits are rolling.
6. The Guild (Season 1)

This show is certainly going to have the marmite effect among Netflixers. In the world where fantasy and reality collide this group is all about the world of LARPing. For those who are inner-nerds this will be up your alley otherwise stay clear.
5. Love (Season 1)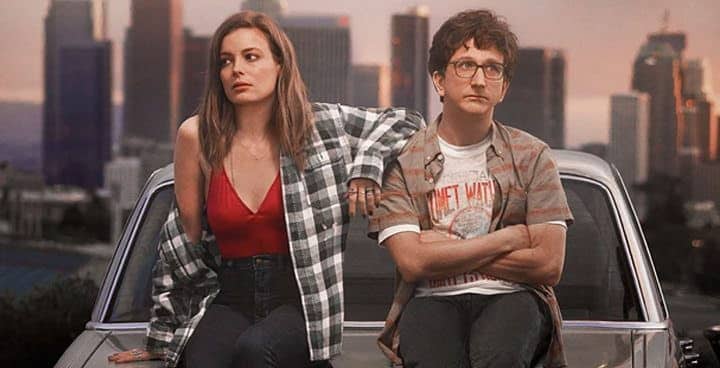 I've known for sometime that Love was coming to Netflix but little did I know it'd be as good as it is. It's not going to be everyone's cup of tea but for those looking for a genuine 21st century comedy all about relationships then Love comes pretty close to describing an accurate picture.
4. Fuller House (Season 1)

Hurray Full House is back, but wait, it's under a new name! Fuller House, the Netflix Original, is a reboot of the Full House show that ran throughout the 90's. It's got many of the same cast members as the original but a spin on the old formula.
3. An Idiot Abroad (3 Seasons)

The United Kingdom doesn't have many exports but one of their best recently has been Karl Pilkington. Discovered by Ricky Gervais, Karl isn't exactly the easy going guy you'd expect for a travel program. That makes it all the more funny with Ricky and Steve send him around the world to produce a travel show.
2. Mad Men (Season 7 Part 2)

AMC's Mad Men never scored the viewing figures of say, The Walking Dead or Breaking Bad, but what it did do is fantastically replicate the 60's feeling. The final season of Mad Men is now available on Netflix and we're sorry to see the end of Don Draper. If you're thinking that we've already had the last season of Mad Men on Netflix then you'd only be half right. The final season was actually split into two over the course of two years.
1. The Bucket List (2007)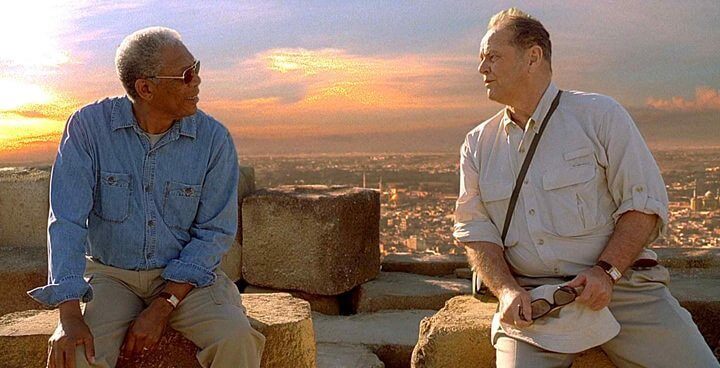 Looking for a feel-good movie with two of the biggest heavyweights in Hollywood? Then The Bucket List will be for you. Morgan Freeman and Jack Nicholson star in a movie with a strong message which will resonate with many people. It tells the story of two men who are both diagnosed with terminal cancer and to spend their final days, they go across the world ticking off things from their bucket list.