20. Freddy vs. Jason -2003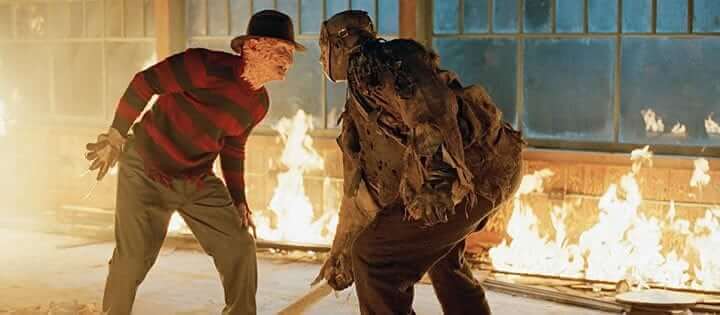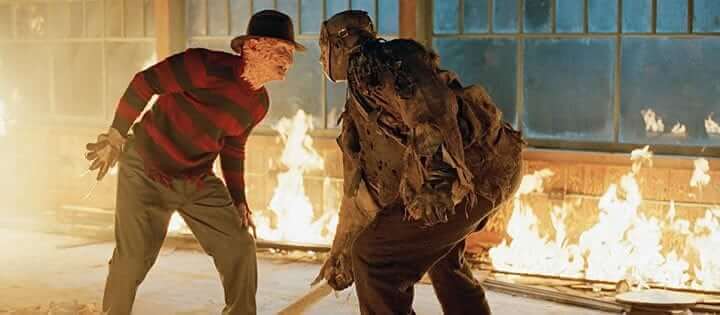 Which came first? Freddy vs. Jason or Alien vs. Predator? Freddy and Jason of course; but only by a year. The idea of taking two well known horror characters and sticking them in the same movie is pretty cheap and is really one for the fans. But the movie works and there some good line buried away. Superman vs. Batman? Bring it on.
19. Scary Movie – 2000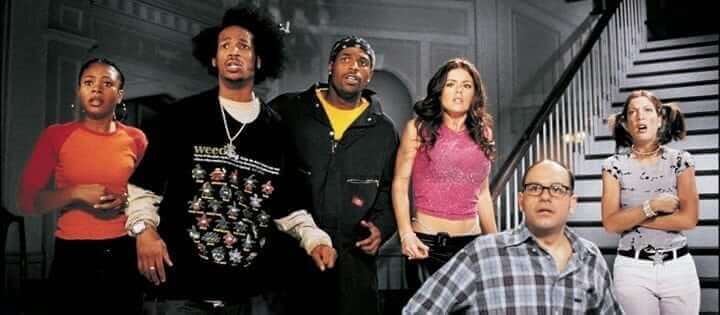 Scary Movie is the first of our comedy spoofs. Another movie that became a franchise of course. The bumbling killer isn't without success but that's rather incidental. The script is genuinely funny and the jokes will make you uncomfortable. The other two are also available on Netflix so you could make a day (or night) of the series.
18. Resident Evil – 2002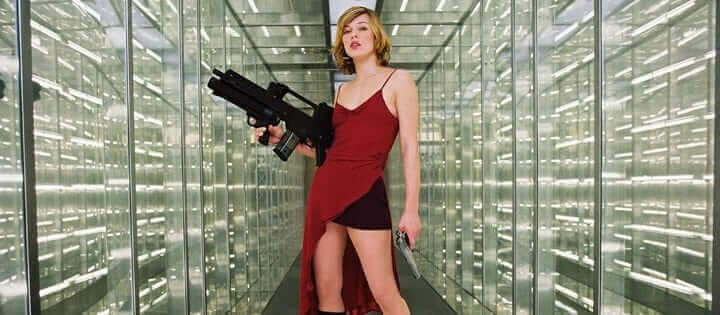 Inspired by a computer game (need we go on?) Resident Evel is a shoot-em-up where the actors rather than you do shooting. Which is probably not as satisfying. And why this has to be done in a mini skirt is entirely unclear. But of the computer game movies this is probably the best. The special effects are good and the Marilyn Manson score it worth it on its own.
17. Scooby-Doo – 2002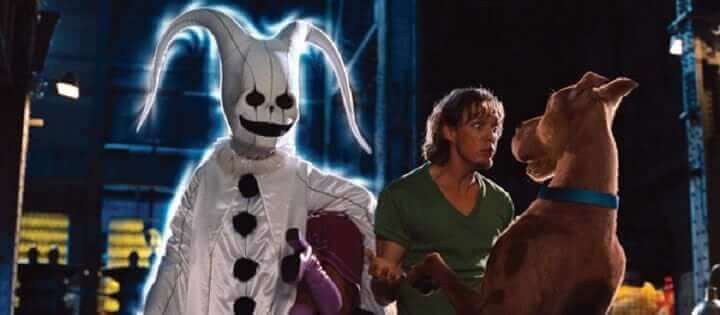 Scooby-Doo is in our list because it's set on Spooky Island. And that's a plenty good enough reason. The mix of acting and animatronics is too rarely attempted in the movies and those who complain about Scooby-Doo having been made on a home computer miss the point. This is fond nod to the original cartoon series and a good one.
16. The Exorcism of Molly Hartley – 2015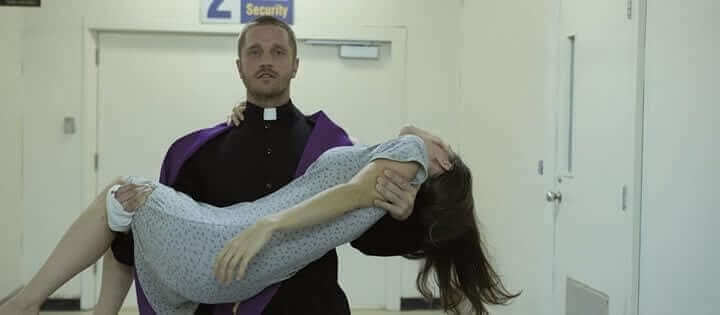 The sequel to the Haunting of Molly Hartley, The Exorcism of is a thinly veiled parallel of the Exorcist (arguably the best horror movie ever). The clue is in the defrocked priest and they're a dime to a dozen aren't they. The effects are good and this is a return to many things that latter day directors seem to have forgotten in the genre.