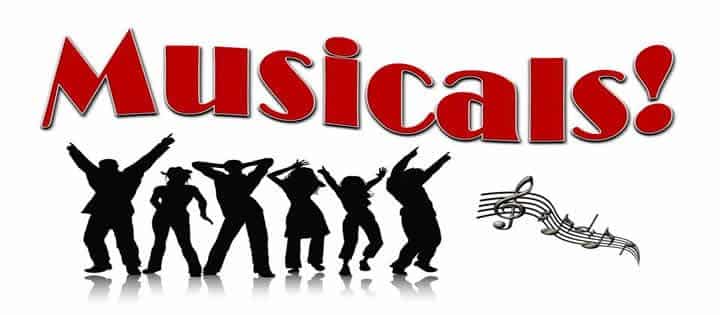 We would have liked to do a top ten musicals but have chosen to limit it to a top five. Here's why: Netflix only list 43 movies under the musicals category. Of those 43, eight are categorically aimed at children, 16 are Bollywood movies and 5 are either stage shows or long past their sell-by date. The truth of the matter is that pure musicals are few and far between. Sure, many movies have great music but the movie that is launched a musical is a rarity. And this is evidenced in that only ten movies have ever won the Best Picture Oscar – and check out the dates.
The Broadway Melody – 1929
The Great Ziegfeld – 1936
Going My Way – 1944
An American in Paris – 1951
Gigi – 1958
West Side Story – 1961
My Fair Lady – 1964
The Sound of Music – 1965
Oliver! – 1968
Chicago – 2002
Anyway, here is our list of the top 5 musicals streaming on Netflix that are worth a watch.
5. Grease Live! – 2016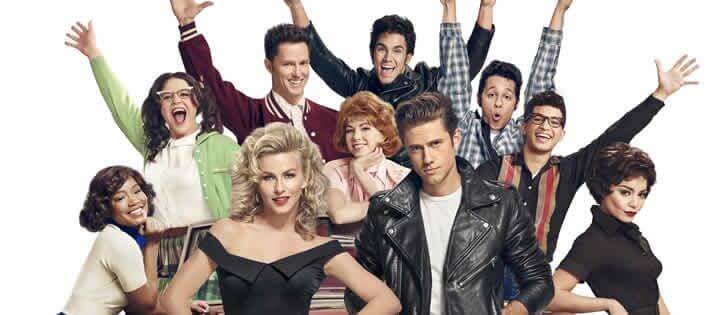 Not sure how this qualifies as Live! It's movie about the recording of a movie. Much of it happens in front of screaming, adoring fans but on a set, not a stage.  Technically, it's poor; the performances are weak, and it's riddled with mistakes. So why should you watch it? Grease is the ultimate bubble gum feel good story. Every song is a sing-along timeless mind worm. And it's not difficult to picture Olivia Newton-John and John Travolta in the 1978 original (was it really 38 years ago). Grease is the word.
Article Continues Below...
4. Dreamgirls – 2006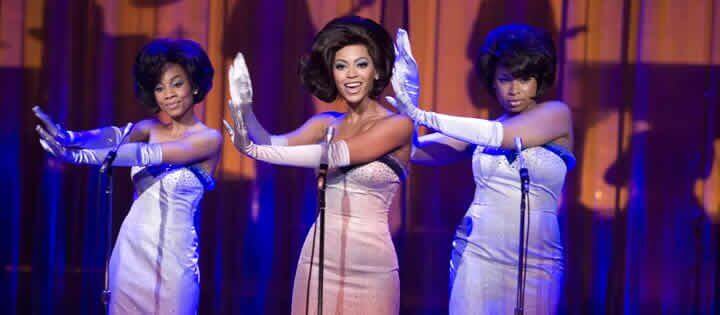 Jamie Foxx and Beyonce lead a strong cast in the story of a soul singing trio who cross over into the world of pop music. This is, arguably, a parody of the multitude of musicals that migrated from stage shows to the big screen. Unfortunately, as a parody, it's completely devoid of humor. As a window on the world of the music industry, particularly Motown, in the 1960s it works but the plot is rather thin. Personal struggles are not exactly new in the movies but, without them, there would be nothing left in this movie. The music is fine if unmemorable; watch once but probably not twice.
3. Funny Girl – 1968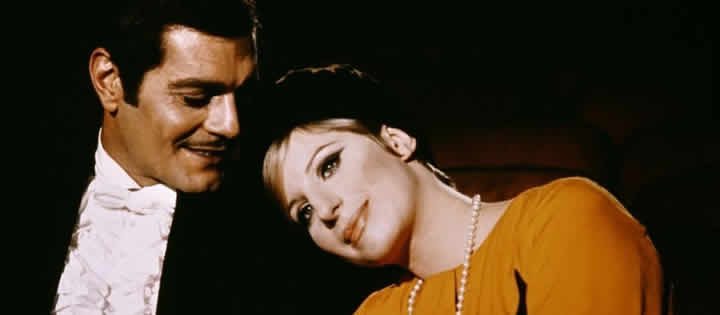 Funny Girl won an Oscar for leading lady Barbara Streisand playing opposite a simmering Omar Sharif. The biopic of 1900s comedienne Fanny Brice who became a Zeigfried Girl. Given the heavy involvement of members of Fanny Brice's family in the movie, it almost certainly a sanitized version of the truth. Nevertheless, this is some of the best material written for Streisand and she made it her own both on Broadway and in the transition to the big screen. For fans of Fanny Brice, The Great Ziegfeld, The Ziegfeld Follies, and Everybody Sing are all still available on DVD
2. Girls! Girls! Girls! – 1962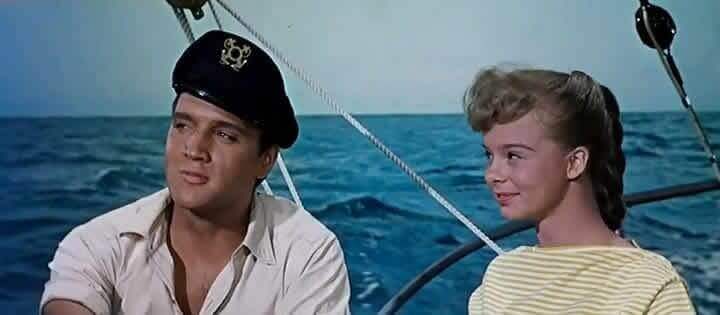 Girls! Girls! Girls! Is the ultimate vehicle for Elvis in his absolute prime. The story line is genuinely fun, the songs are classics and the location a treat. Although there are three Girls! In the title, there are, in fact, only two main Girls! In the movie. And Elvis is, naturally, torn between the two. Frankly, who wouldn't be? This is a high energy movie that is for more than just Elvis fans. For a bit of added entertainment, keep an eye on his socks which mysteriously come and go.
1. A Hard Day's Night – 1964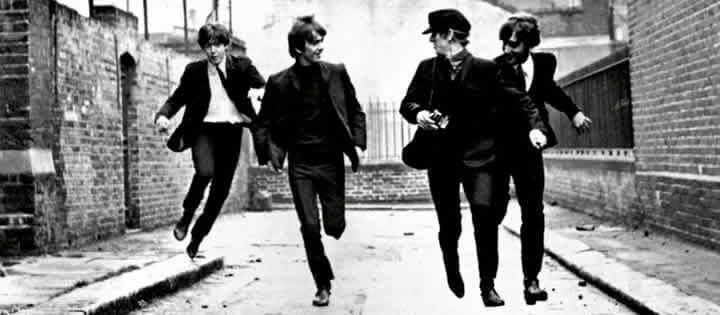 Billed as a typical day in the life of the Beatles, A Hard Day's Night is, unsurprisingly, anything but. Featuring a wealth of their greatest hits (any of which could have been nominated as Best Original Song), there's a loose storyline to provide a springboard for the bands Liverpudlian humor and a nice insight in the swinging 60s in London. The Beatles were only together for seven years which is why movies like this are an important capturing of the band on screen.