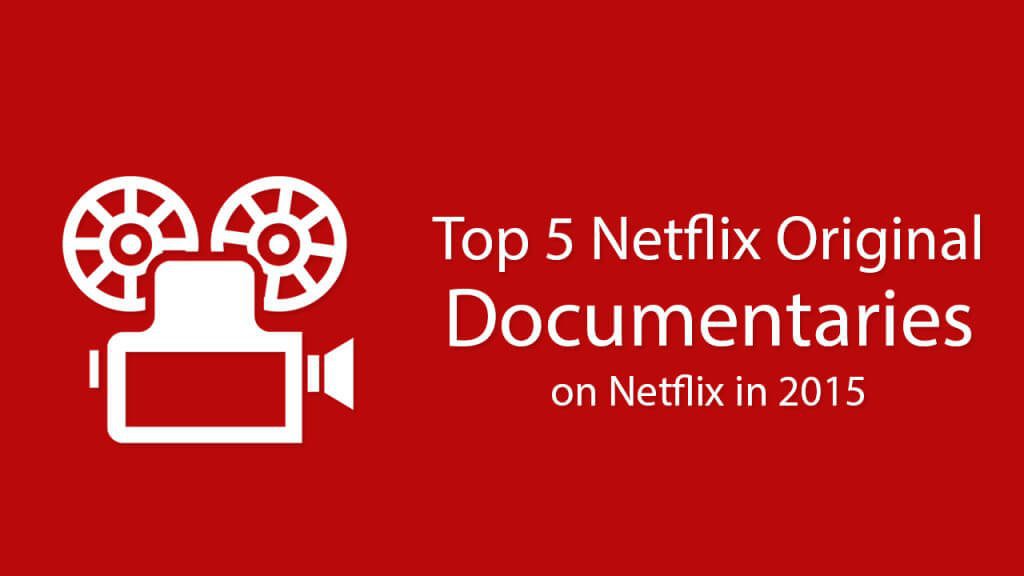 When you hear Netflix Original you most likely think of the big blockbuster series Netflix has been cooking up over the past few years. What many people don't realise is that Netflix has been quietly producing some award winning documentaries that are most definitely worth your time watching. We're now going to be scanning the many documentaries Netflix has had a helping hand in and give you the top 5 which are currently available to stream in 2015.
To date, there are currently 15 original documentaries which you won't be able to find anywhere else on network television or the internet. All seem to vary in topic whether it looks into the latest technology, the life of a famous comedian or a conversation park in Africa.
5. Print the Legend
As technology develops and it becomes engrained in our lives more and more it's easy to pick holes in particular technologies and see how it could become a problem. Google Glass is having it over privacy and 3D printing for security. This documentary produced exclusively for Netflix involves looking into start-up companies who are pioneering in this space looking at the risks of 3D printers but more importantly looking at the potential and how it came to be. It's an excellent look into the start of something that could soon be used in every day life.
4. The Short Game
In the sporting category we could have easily went for The Battered Bastards of Baseball but we've instead opted to include The Short Game. The Short Game follows a group of youngsters from around the world as they prepare both mentally and physically for a major golf tournament. It's pacing is excellent and while at first it paints some of the kids in a light which seems as if they're controlled it ultimately ends up being a documentary about kids spirits to move further and it also allows you to see relationships formed between the kids and their parents. While it doesn't pick up on controversial issues it does offer a welcome break and a lighter documentary to enjoy and ultimately may even be inspired from.
3. E-Team
Moving along into global issues is E-Team, an independent movie which premiered at the Sundance Film Festival last January. The movie is a narration of the real life stories of four members of an emergencies team from the Human Rights Watch as they report and investigate human rights abuses from all around the world. It's a powerful documentary which is sure to keep you on the edge of your seat.
2. Virunga
Now we return to a lighter light sort of as we delve deep into the Africa jungle with Virunga. Based on the Virunga National Park it picks up on key conservation issues which you'll find in many of the various wildlife documentaries that exist. What's different about this one is how it focusses on the war between the park rangers at the National Park and those that plan to murder the animals for their own gains whether it be corporations or poachers. It's a touching and ultimately a true gem that Netflix managed to pick up.
1. The Square
Very few documentaries manage to pick up as many Emmys as The Square managed too. Winner of three including best documentary feature it follows groups of people living in Egypt throughout the uprising which happened in 2011. With governments and armies collapsing it takes a fascinating look into the what the news didn't manage to cover which is the lives of who it directly affected. What it ultimately does though is fill you with hope and give you a more in-depth look into what's happening in that region.