Some of Quentin Tarantino's best movies can be found on Netflix and we're taking a look to give you the top 5.  
Once upon a time in the mid-80s, there was a film geek who worked at Video Archives in Manhattan Beach, California. He was famous for helping the patrons with his vast film knowledge. As a film lover, he took particular interest in the lesser known genres like kung fu, spaghetti westerns, and exploitation films all of which can be found in his work. He would start to write screenplays and slowly work his way to becoming one the greatest directors of his generation.
Some of you can say that guy who rented you Die Hard now has two Oscars and a Palme d'Or. To create this top five we had to break a few rules and use Netflix for both The USA and the U.K. Please don't sue me—I'm new to this job.
---
5. Kill Bill (Vol 1  & 2)
Currently streaming on Netflix UK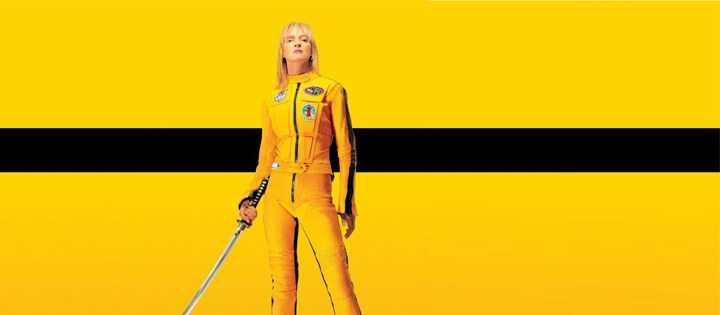 On her wedding day, the bride ( Uma Thurman) is left for dead by her former Boss (Bill) and lover plus his group of deadly assassins. When she wakes up she starts the ultimate revenge film ever. A sensory masterpiece using brilliant cinematography and a perfect soundtrack resulting in amazing fight scenes. Bringing his love of Kung Fu films back to the big screen this film is not to be missed plus given it's one of the few films Tarantino gave a sequel too, it's nice that both can be enjoyed together on Netflix UK.
---
4. From Dusk Till Dawn
Currently streaming on Netflix UK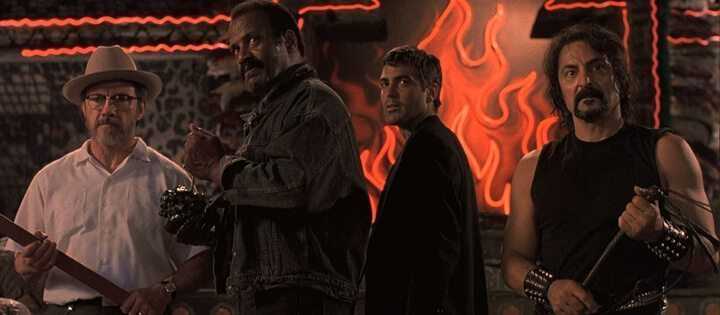 Written by Tarantino and directed by his good friend Robert Rodriguez. George Clooney and Tarantino star as the Gecko Brothers. They rob a bank, take hostages, and need to get across the border to Mexico. Then your crime film hyper jumps into a horror film with vampires. You get two films for the price of one. Cult Classic forever! It's also worth noting that the series was rebooted in recent years on AMC and is currently streaming on both Netflix US & Netflix UK.
---
3. Inglourious Basterds
Currently streaming on Netflix USA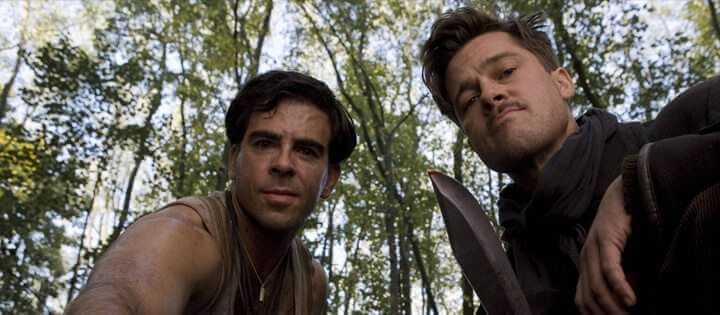 Tarantino does a World War II film. But don't write any history reports on this one. He might just rewrite history in this one. Brad Pitt leads a group of American soldiers who want to take out the Nazis. There is a reason a modern exploitation style film was up for so many awards. It's also become particularly relevant recently but we won't go any further than this.
---
2. Jackie Brown
Currently streaming on Netflix USA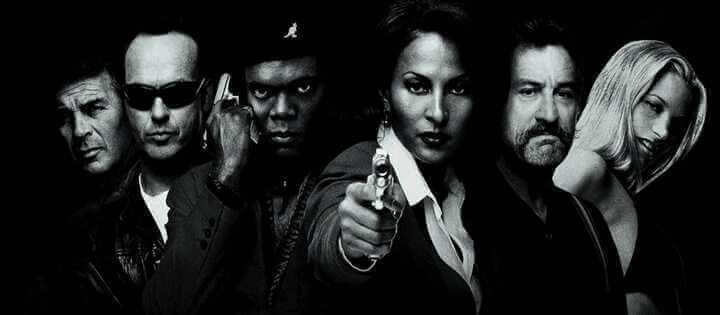 Quentin's Homage to Blaxplitation films starring Pam Grier who stared in many famous Blaxpliation films in the 1970s like Coffey and Foxey Brown. An all-star cast including Robert De Niro, Samuel L. Jackson, and Michael Keaton makes this one of Tarantino's most memorable films. A bag with a half a million dollars and everyone wants it. A crime drama with some of the best acting you will see.
---
1. Pulp Fiction
Streaming on both Netflix US and UK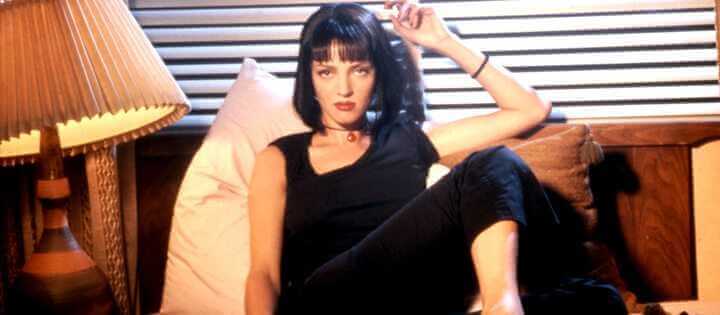 If you are a film buff I don't think I have to say much about this modern crime noir. So I want to point out many of Tarantino's films have connections. Some are fun, like Big Kahuna Burgers a made-up food chain that is both used in Pulp Fiction and From Dusk Till Dawn among others. John Travolta's character Vincent Vega is the brother of Michael Madsen's character in Reservoir Dogs Vick Vega. But the big two I want to point out is when Jules (Samuel L. Jackson) says he wants to retire and become a drifter. Now go watch Kill Bill volume 2 (I'll wait). Now watch Mia (Uma Thurman) explain her TV pilot Fox Force Five.
What Tarantino movie do you wish was streaming on Netflix? Let us know in the comments below.
Advertisement