Welcome to your August 2018 list of the best TV series to watch on Netflix right now. Netflix is home to some of the best TV series of all time and we've picked out the top 50 whether it be great dramas, comedy series, animated shows or action series. 
Here we have all the top Netflix Original series and many others from all your favorite networks including The CW, AMC, Showtime, ABC, NBC and more. We've tried to appeal to everyone and pick a variety of titles and genres that include fresh, new series or maybe slightly older, but still great ones.
---
50. Seven Seconds
Seasons Available: 1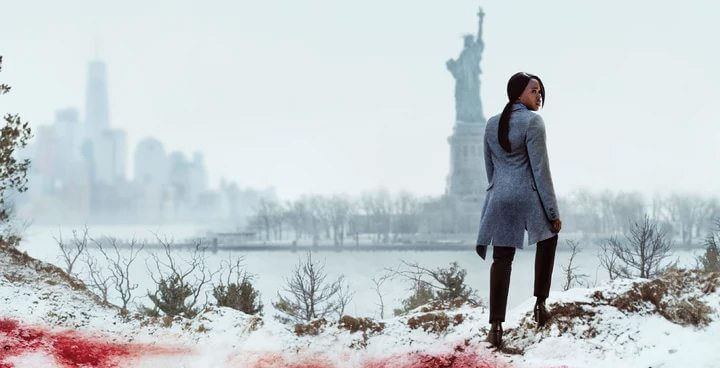 Netflix has an abundance of crime dramas on the service already but Seven Seconds does a good job of convincing us there's room for another one. Touching on social issues and police corruption, this series follows an investigation into the murder of a young boy and the police's attempts at covering it up.
---
49. Mad Men
Seasons Available: 7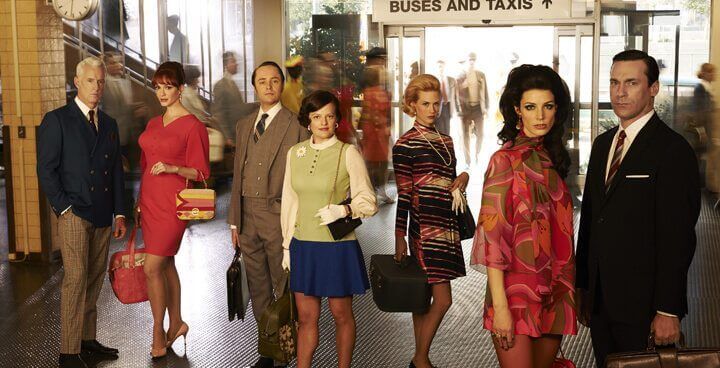 Mad Men isn't for everyone; there's no getting over that. It's slow but calculated and isn't your ordinary action thriller either. It's set in the 1960's in the cut-throat ad agency is about the staff that works their and their interactions with everyone else in the 60's in Manhattan. It's stylish and elegant and the complete show is now available to stream on Netflix.
---
48. American Horror Story
Seasons Available: 5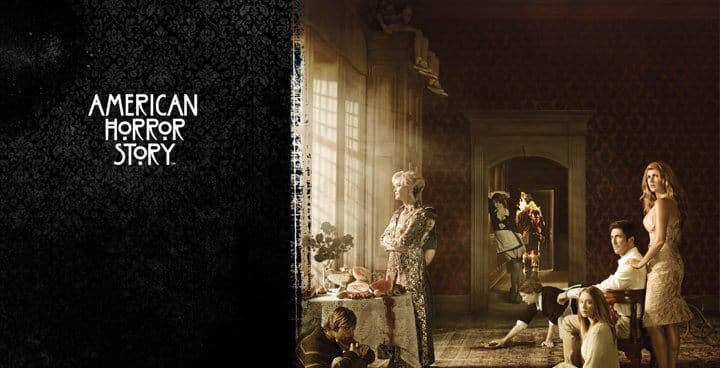 The horror TV series to end all TV horror series. Seriously, if horror is your thing, American Horror Story should be first on your list. Each season of the show kicks off with the same cast but in completely different scenarios and eras. Have a spare pair of underpants at the ready as you'll need them when you binge through this.
---
47. Bloodline
Netflix Original
Season Available: 3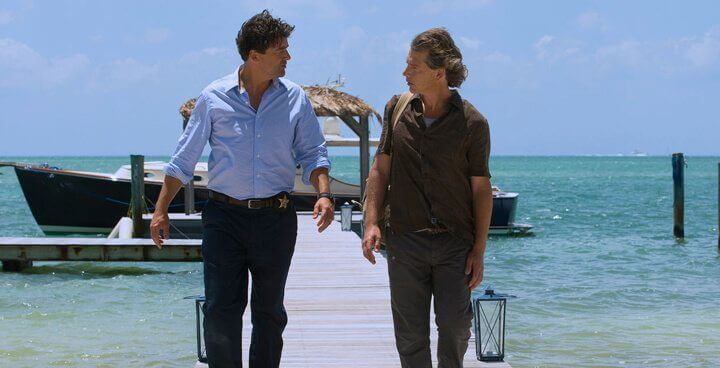 At number 48 we have the first season of the Netflix Original Bloodline. From the creator of Damages comes this thriller series which sees a family's reunion crashed from an unwanted brother that promises to bring up the past to disrupt the festivities. Season 1 has left us with many unanswered questions and looks to grow from strength to strength each season.
---
46. iZombie
Seasons Available: 3

Chomping its way into 40th position is iZombie. The CW show landed on a network that's mostly known for its superhero roles, and while she could technically be classed as a superhero, she's probably not your typical one. After being bit by a zombie on a boat party, a young girl with everything to look forward to in life finds a job at the morgue to satisfy her craving for brains. When she eats the brain, she gets a flashback of that person's life making her extra handy when it comes to finding killers.
---
45. DC Legends of Tomorrow
Seasons Available: 3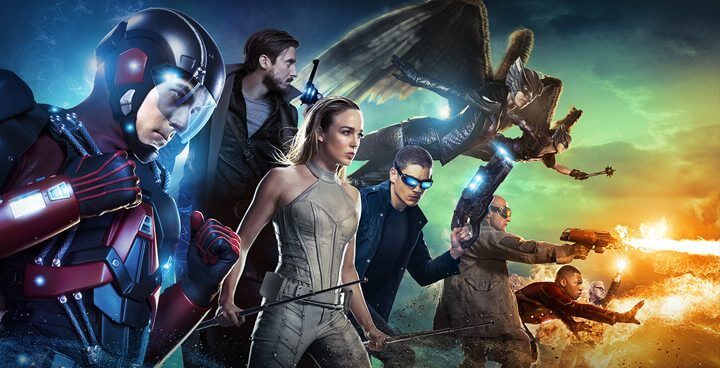 The latest DC series to get The CW treatment is DC Legends of Tomorrow which brings together a band of misfit heroes. They regularly cross with the other CW characters such as Supergirl, The Flash and Arrow but most importantly, new seasons come to Netflix just a week after its finale airs on The CW.
---
44. Luke Cage 
Netflix Original
Seasons Available: 1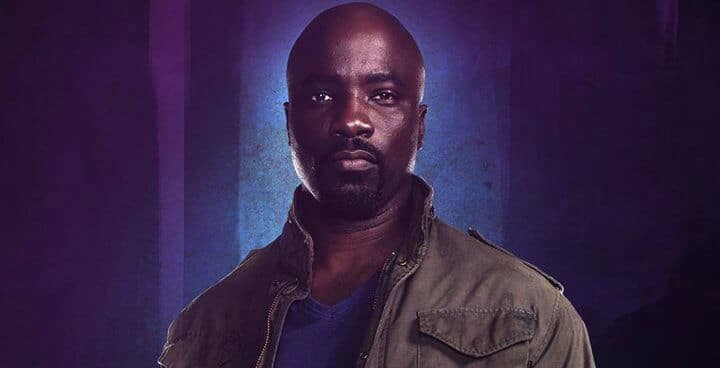 Luke Cage is the newest member of The Defenders with his own series that debuted on Netflix in September 2016. The series was highly praised and deals with social issues a lot more than other Marvel series. It's not quite up there with Daredevil or Jessica Jones but still stands strong.
---
43. Friends From College 
Netflix Original
Seasons Available: 1
Twenty years after graduation, Ethan, Lisa, Sam, Nick, Max and Marianne are reunited in New York and bonding over a new experience: ageing. They are trying their best to blend nostalgia with being grown-ups, but they are learning some hard lessons. This is a fun series with laugh out loud moments.
---
42. Altered Carbon 
Netflix Original
Seasons Available: 1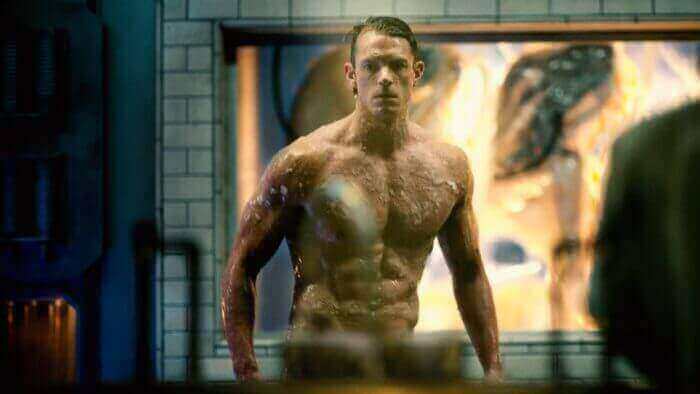 Netflix hasn't had a complete sci-fi adventure but Altered Carbon changed that when it landed in February 2018. The series awakens a prisoner 250 years after being put on ice with one mission, solve a murder for his freedom.
The series is a slow starter but has some of the most impressive visual effects ever to be seen in a TV show making it a visual delight.
---
41. Dexter
Seasons Available: 8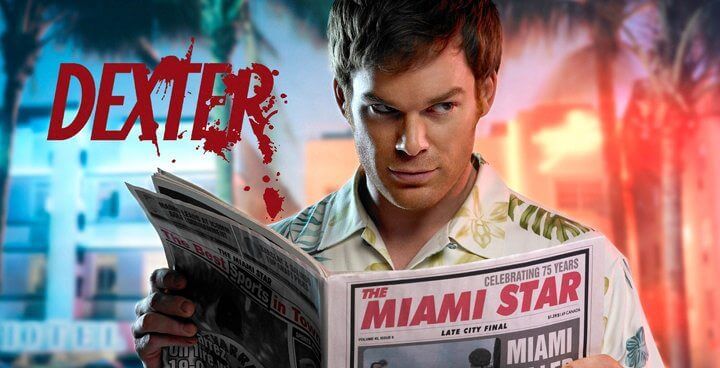 Endings aside, Dexter is an enthralling TV series and probably the best Showtime has ever produced. It's a concept that doesn't sound quite as appealing as it should as Dexter is an anti-hero where he murders people after drugging them and taking a blood sample. After facing a difficult childhood Dexter is trained and honed by his father to kill only individuals who deserve it. With his job in the Miami police department, he's able to hunt down his prey much easier.
---
40. 13 Reasons Why 
Netflix Original
Seasons Available: 1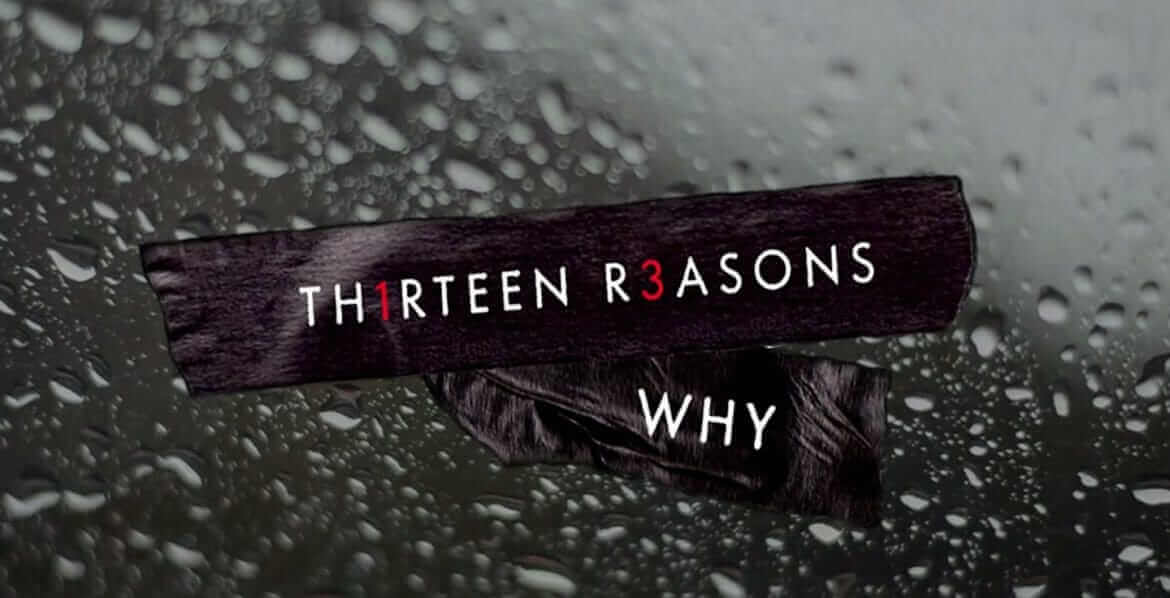 This series has split audiences straight down the middle. Some think it's playing an important role in talking about mental health and others think it encourages the idea of suicide. Like it or not, the TV series based on the novel of the same name has been a hot topic since its first season landed in 2017.
The series is set in an American high school and the story, for the first season at least, recounts the life of Hannah Wells who tragically took her own life.
---
39. Once Upon A Time
Seasons Available: 5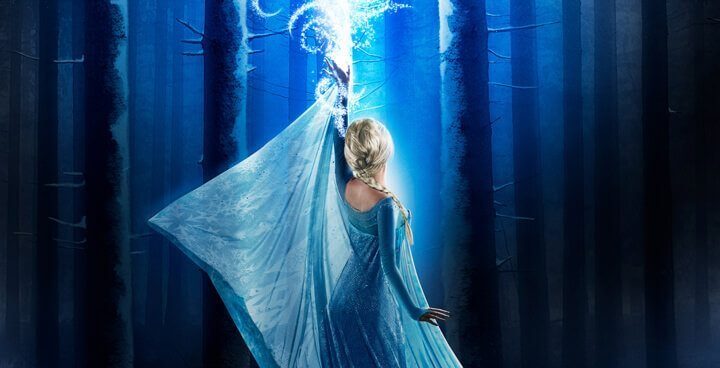 Once Upon A Time takes all of your favorite childhood Disney tales and brings them to life in a much darker format. Although in recent years its had to reinvent itself thanks to fatigue on the main storyline, the series remains a delight and must watch if you love Disney movies.
---
38.  Jessica Jones 
Netflix Original
Seasons Available: 2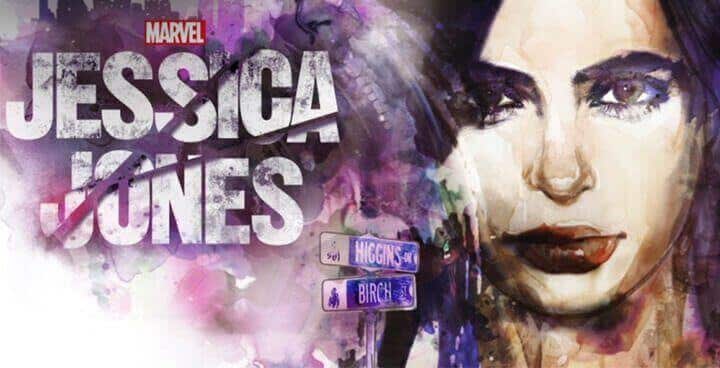 In November 2015, Jessica Jones dropped and marked the second season that Netflix has now developed for the Marvel universe. Jessica Jones is super strong while also having the power of flight (jumping really high). She exists within the Defenders universe which includes Luke Cage, Iron Fist and Daredevil. The first season was far superior to the second in almost everyway largely down to the fantastic performance of David Tennant.
---
37. The Flash
Seasons Available: 3

With constant crossovers and such an attention to detail, season 1 of The Flash flies onto our top 50 list this year with the first season of the show being added back in October. The Flash represents a growing DC Comics universe coming to life on The CW and it's awesome for comic book fans. When a young boys mother dies in a freak accident he gains supernatural powers allowing him to run. Really fast.
---
36. The Punisher
Seasons available: 1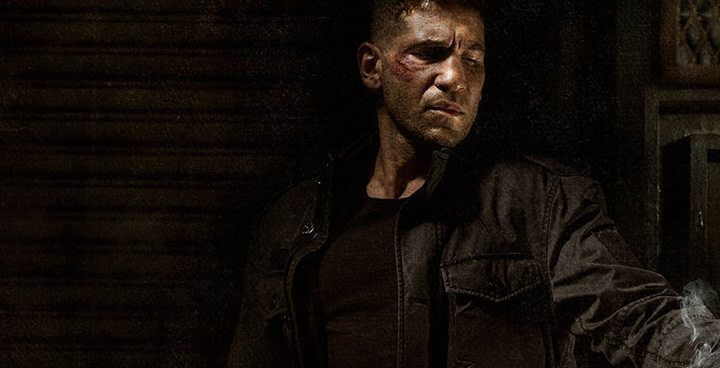 Although it sits just outside of the main Defenders story-arc, The Punisher is first introduced in Daredevil but fans loved him so much that Netflix gave him his own solo series. The series is gritty, raw and fantastically shot as we see Marvel TV mature in a way that actually puts it ahead of the movies in my opinion. Frank Castle can't stay out of trouble as he's constantly plagued by his past. Season 2 is on the way too so there's never been a better time to spend time with Frank Castle.
---
35. How To Get Away With Murder
Seasons Available: 3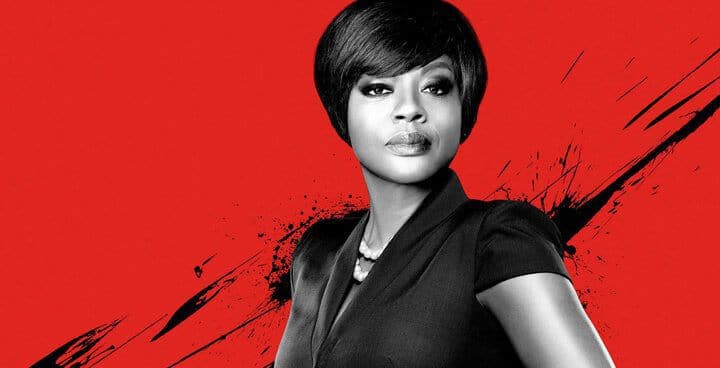 One ABC's newest series is How To Get Away With Murder where a Viola Davis is a law professor who chose to teach at a university to find her next employee to take with her into the profession. The series gains its title as it's a course essentially teaching the kids how to avoid getting caught from the eyes of the law. It's a welcome break from most series in the same category and will keep you absolutely gripped.
---
34. Arrow
Seasons Available: 6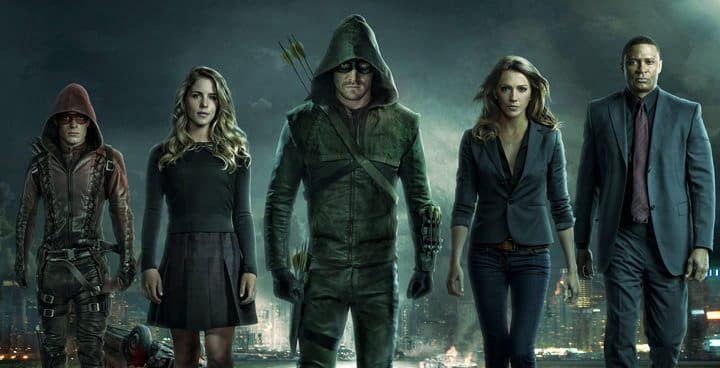 This wasn't CW's first array into the superhero genre but it's by far the best. Following rich playboy Oliver Queen, he turns to a life of heroism after his boat was lost to the sea. Similar to Batman, he vows to rid the city of criminals only armed with his bow and arrow.
---
33. Parks and Recreation
Seasons available: 7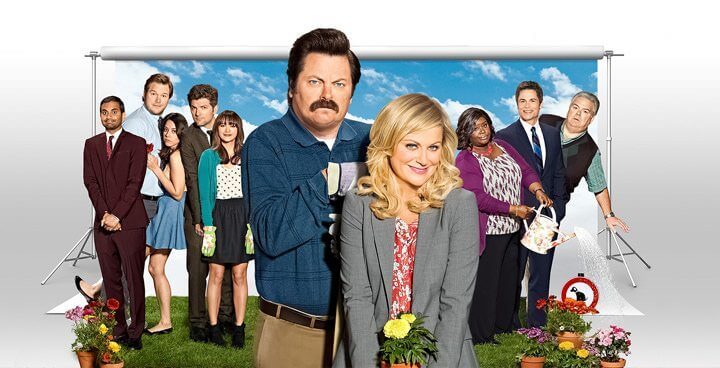 With every single season of Parks and Recreation now streaming on Netflix, it's about damn time that you binge your way through the NBC comedy series. Starring Amy Poehler who most will know from her days on SNL she plays an upbeat parks and a recreational officer who is all too happy to up against the system as she tries to force through projects for her small town in Indiana. Perfectly cast with stars such as Chriss Pratt and Aziz Ansari, this is one that warrants more than one watch through.
---
32. Grey's Anatomy
Seasons Available: 12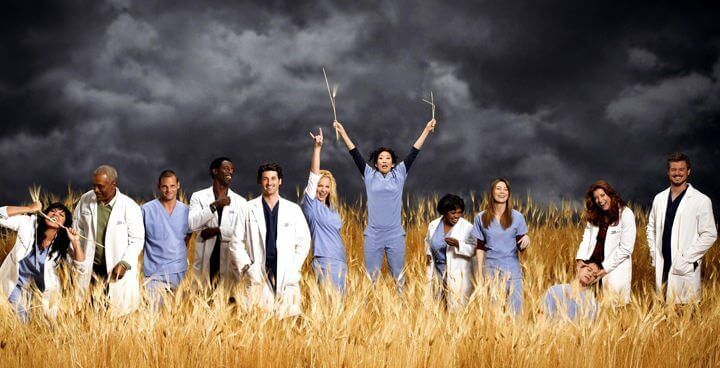 There are now 11 seasons of Grey's Anatomy currently streaming on Netflix and every year they just keep on coming. The medical drama focuses on the surgical interns at a hospital and their struggle to divide time between working and their own personal lives. Without a doubt, it's the best medical drama currently streaming on Netflix.
---
31. The 100
Seasons Available: 4

If you like most of the premises of Syfy content but think they're poorly executed then, The 100 could be for you. Produced by The CW, it's about humanity's last attempt to inhabit the earth after it was ravished by war. The space colony sends down 100 child criminals to see what exactly the earth is like and whether it can sustain life. It's got a very young cast, but that's not to say the quality isn't there because it is.
---
30. House of Cards 
Netflix Original
Seasons available: 5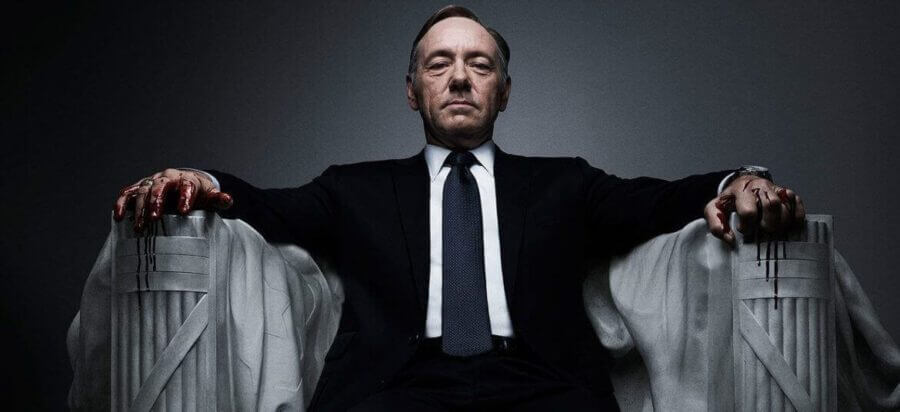 House of Cards was one of the first Netflix Originals and is still among the best but has been somewhat tainted in 2017. As you may know, the show's lead has faced some pretty graphic allegations against him which puts the show in a somewhat different light.
With that said, House of Cards is a masterpiece of a series with the first couple of seasons being some of the best political drama that we think you'll ever see. The series follows the Underwoods, a ruthless political couple who will do anything to gain power.
---
29. Orange is the New Black 
Netflix Original
Seasons Available: 6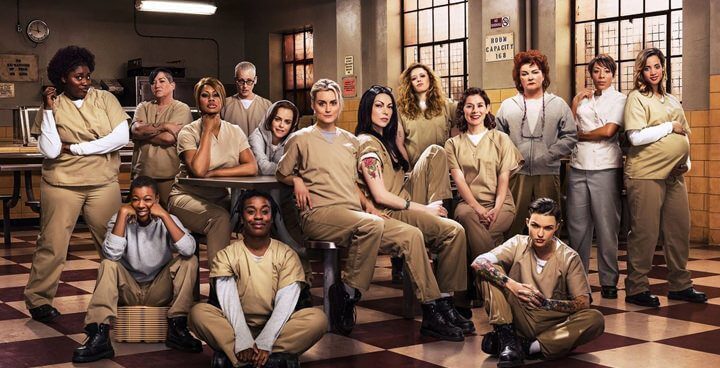 The creator of Weeds took up the project of Orange is the New Black after reading the book of Piper Kerman. While most elements of OITNB is based on Piper's experience in jail, the show has grown its identity with an amazing and diverse cast which allows the creators to tell some excellent stories in Litchfield.
As the seasons have developed, we're learning more about the staff there too with each and every one of the people inside of the prison appealing to all of us on some level. The show is probably the fan-favorite of the Netflix Originals.
---
28. Longmire 
Netflix Original
Seasons Available: 7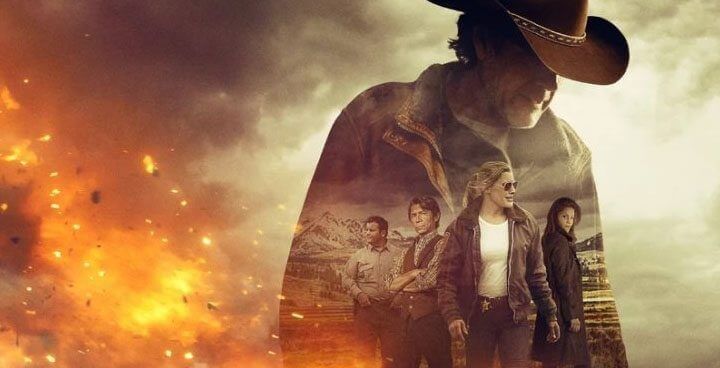 This crime thriller which was bought by Netflix after the series faced the ax on A&E. It's such a good job they did as it's one of the best crime thrillers on Netflix and with its final season due in 2017, it'll be good to see how they give a sendoff to this fantastic series. The series follows a sheriff who moves town after the death of his wife but sadly, he can't quite shake his past.
---
27. Alias Grace 
Netflix Original
Seasons Available: 1
This cross-production between CBS in Canada and Netflix is absolutely exemplary. Creating a perfect aesthetic and casting fantastic actors and actresses, this limited order run series perfectly adapts the Margaret Atwood story without losing any of the key details of the true story based on Grace Marks case in 1843. This series set a new bar for limited order runs.
---
26. Gotham
Seasons Available: 2

Gotham is one of the last remaining Fox shows on Netflix and we're glad it's one of the best. This series that rewinds the clock on the Batman universe returns us to when Bruce Wayne was still a young boy. The series main focus is on a young James Gordon who is discovering the notorious younger criminals you come to love in the Batman universe. The realization of the world is fantastic and it's great to see an otherwise glossed over perspective and provides a lot more substance to the villains backstories.
---
25. Sherlock
Seasons Available: 4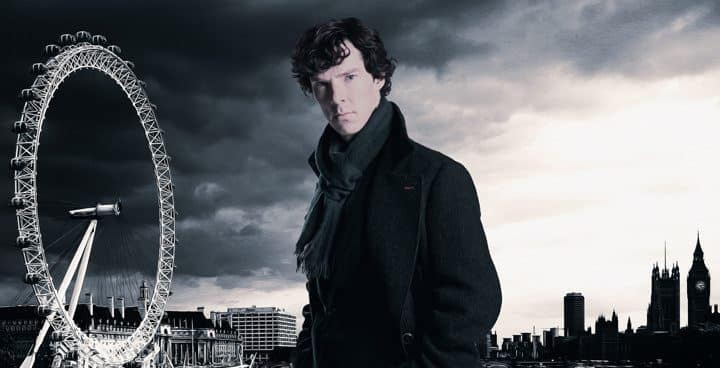 Everyone has heard of Sherlock Holmes, right? Well, stick that well-known detective in the 21st century with Benedict Cumberbatch and the BBC/Netflix Original show Sherlock is what you get. An incredibly well-produced crime drama where Sherlock uses modern techniques as well as help from his trusted sidekick to find criminals in London.
---
24. Master of None 
Netflix Original
Seasons Available: 2
Aziz Ansari stars in this Netflix Original comedy, which is loosely based on Ansari's real-life experiences. Like Louie, it's a collection of magnificent, semi-autobiographic, loosely connected vignettes. It's a great show about people discovering who they want to be.
---
23. The West Wing
Seasons Available: 7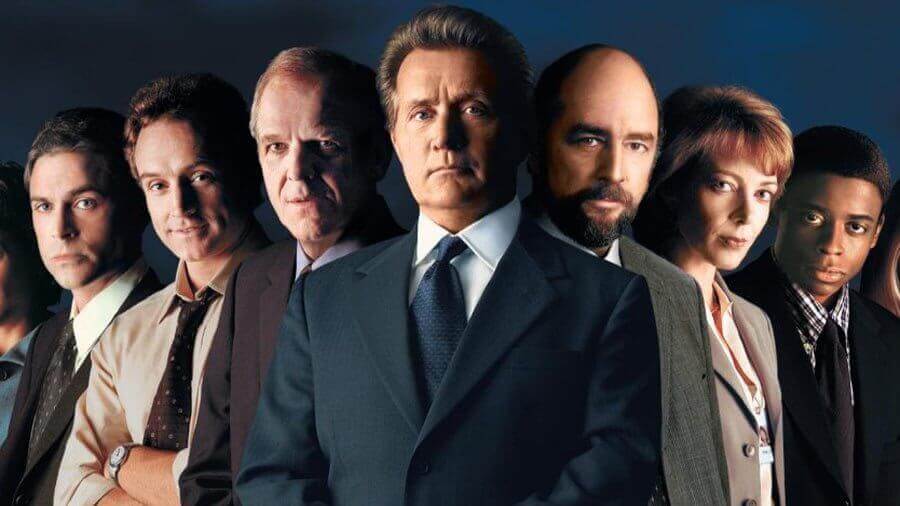 This Aaron Sorkin political drama is a masterpiece of television writing and considered to be one of the best series ever made. It follows the lives, both political and personal, of President Jed Barlet and his senior staff. Fantastic acting and some of the quickest banter you'll ever hear make this a winner.
---
22. Sons of Anarchy
Seasons Available: 7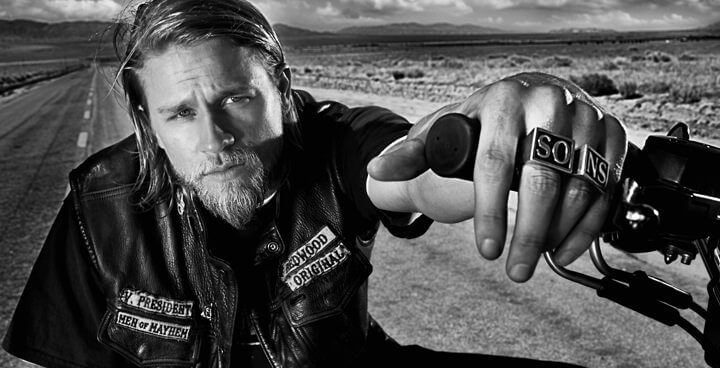 Gangs, bikers, and violence. That's Sons of Anarchy in a nutshell but if you look a little deeper you have perhaps one of the best TV series in this genre. One of the bikers called Jackson is in a difficult position as he's stuck between dividing his time up between his newborn son and his key role in the motorcycle club. This may be your last few months to watch the series as it's scheduled to be removed in 2018.
---
21. The Walking Dead
Seasons available: 7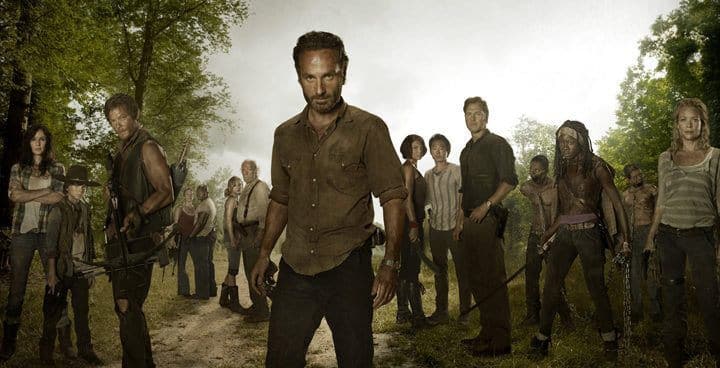 Netflix pays through the nose for each season of the Walking Dead and there's little question as to why. It's just brilliant, albeit a bit slow in the middle of each season, which is why Netflix binging is by far the best way to experience the show. Based on the comic books of the same name, it follows Rick and a whole host of other characters as they attempt to survive the zombie apocalypse.
---
20. Supernatural
Seasons available: 13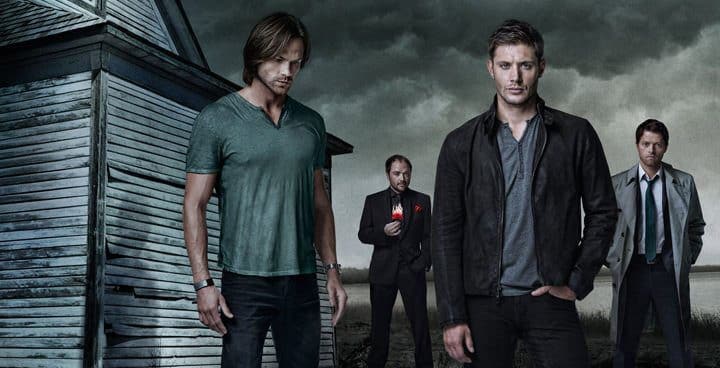 This long-running show from The CW is about a pair of brothers who follow in their father's footsteps in hunting down the supernatural whether they be zombie, werewolves or vampires. The show has now been running for over a decade and shows no sign of slowing down and remains The CW's jewel in the crown.
---
19. Bojack Horseman 
Netflix Original
Seasons Available: 3

Bojack Horseman has been around for several years now, and while it's probably not the most popular show on Netflix, it's certainly one of the smartest. Diving into issues normally exempt from where an animated sitcom would usually go, it makes the show stand out as a true pioneer in its space. It's dealings with sensitive issues such as mental illness, abortions, and sexuality.  The impressive cast starring Will Arnett, Alison Brie, and Aaron Paul makes this show a standout show. It's not going to be for everyone but for those who like shows with depth; this is for you.
---
50. Arrested Development
Seasons Available: 6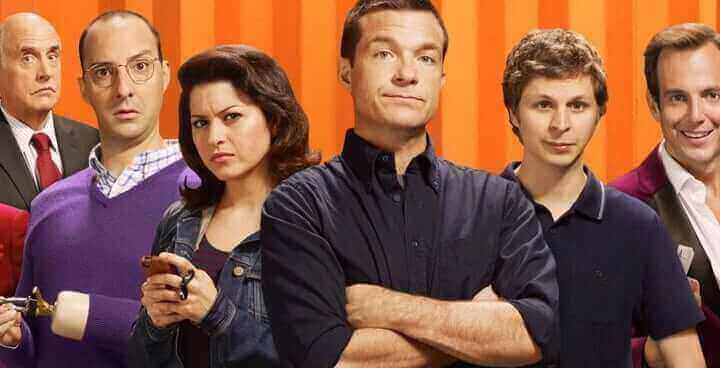 One of the smartest TV comedies (only second to Bojack horseman) came back to Netflix in a less than spectacular manner but managed to win audiences back with the remixed season 5 and now released season 6.
The series focuses on the Bluth family, a dysfunctional family that's been put into financial ruin thanks to the head of the family. It's down to the main character (played by Jason Bateman) to fix all the families problems.
---
18. Riverdale
Seasons Available: 1
The CW is mostly known nowadays for producing the myriad of DC shows such as The Flash and Arrow or its supernatural dramas such as The Vampire Diaries and Supernatural. Riverdale is part of The CW's new wave of shows looking to recapture its teen drama audience by adapting the famous Archie comic to a new audience. It does so fantastically well with the series being amongst the best the network has to offer with its engaging storyline and rich and diverse characters perfectly adapted.
---
17. Better Call Saul
Seasons Available: 3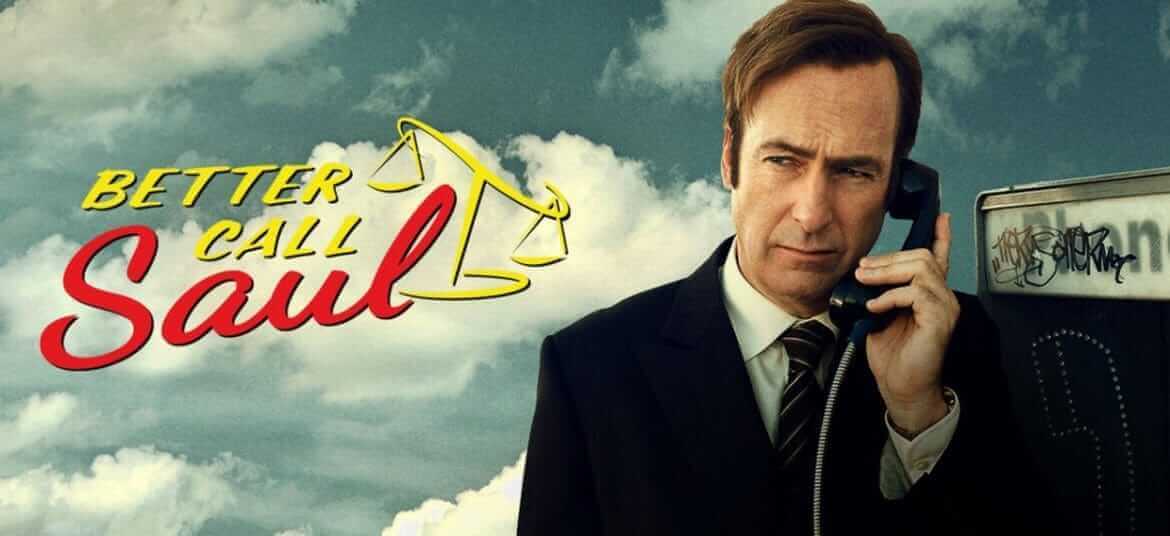 A spin-off series set 6 years before the events of Breaking Bad and follows James "Jimmy" McGill who is a small-time criminal lawyer played by Bob Odenkirk who later becomes Saul Goodman. The show, just like its predecessor has already racked up multiple awards and was nominated for two Golden Globes. The show tells the story of how Jimmy became the lawyer that we became to know as Saul Goodman. Season 3 landed on Netflix in March 2018 and is perhaps the best season yet which catapulted this show up the list closer towards Breaking Bad.
---
16. Peaky Blinders 
Netflix Original
Seasons Available: 3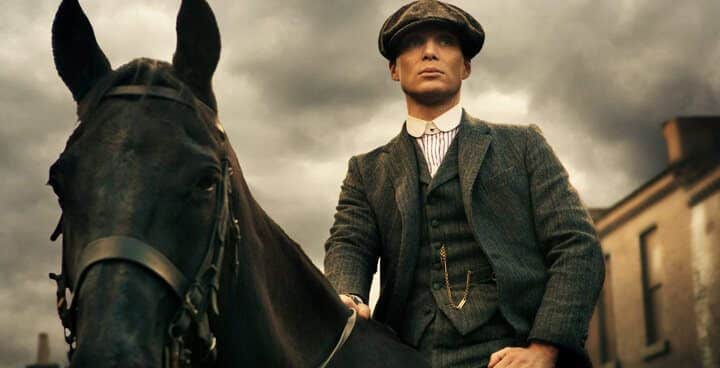 Although marketed as a Netflix Original in the US, the series is created by the BBC in the UK and if there's one thing that the BBC is good at is creating a great period drama. Set in post World War 1 Birmingham this gangster series sees Cillian Murphy play the role of Tommy Shelby, the leader of the notorious gang.
The series is a fantastic realization of the period its set in and is some of the most gripping TV available and best of all, new seasons are inbound to Netflix soon.
---
15. The Office (U.S)
Seasons Available: 9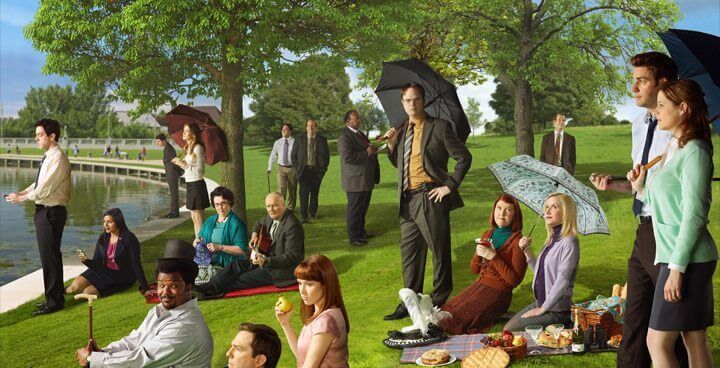 UK to US remakes never really go to plan and that looked to be the case in season 1 of The US Office where it faced almost certain cancellation. The show lived on and became one of the best TV comedies of all time in the US.
Thanks in part to the part of Michael Scott played by Steve Carrell, the show developed interesting characters in a ridiculously mundane environment and kept you coming back for more. It's one of the most bingeable shows on Netflix that I guarantee you'll watch over and over again. With rumours that The Office will eventually be leaving Netflix, we implore you to take the opportunity to get sucked in now.
---
14. Narcos 
Netflix Original
Seasons Available: 3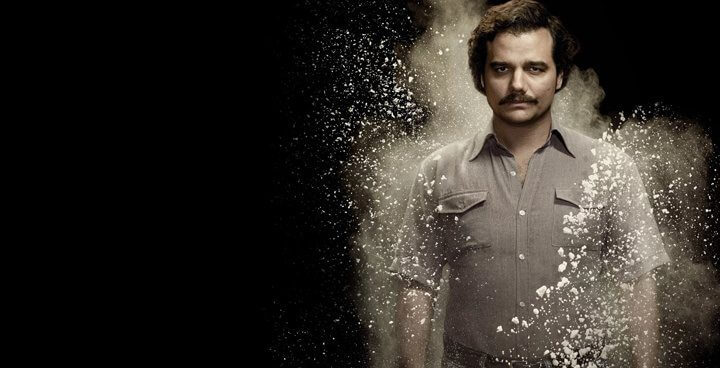 This Netflix series has made millions around the world comfortable reading subtitles and therefore opened up a wide array of other shows to watch. The series has morphed since it first came onto Netflix as the first two seasons of the show focussed only on the notorious drug lord Pablo Escobar.
The third season and the upcoming fourth season will both focus on other drug lords and drug cartels. The series is well produced and while it's often dramatized possibly beyond the truth, it provides a fascinating insight into a world that most are alien too.
---
13. Heartland
Seasons available: 10

Heartland is a fan-favorite in every sense of the word. Hundreds follow our site religiously just to track down when new seasons of Heartland are coming to Netflix and it's no surprise why. The down to earth series features storylines which are sure to pull at anyone's heartstrings as it focuses on a family struggling to keep their farm afloat after one of the owners passes. It's now up to her daughter to pick up the reigns and continue her mothers legacy.
---
12. The Crown 
Netflix Original
Seasons Available: 2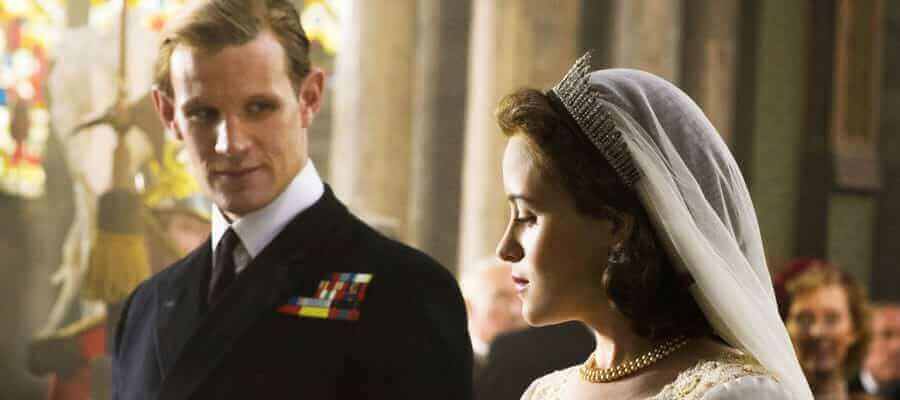 The Crown is a Netflix original that released in November 2016 and focuses on the life and reign of Queen Elizabeth II. The first season starts when she is 25-years-old, recently married and soon to become the Monarch of the British Empire. The show has been praised for its amazing acting, script, and attention to detail. It's one of Netflix most expense shows every produced with an estimated Budget of $156,000,000.
---
10. Black Mirror 
Netflix Original
Seasons Available: 3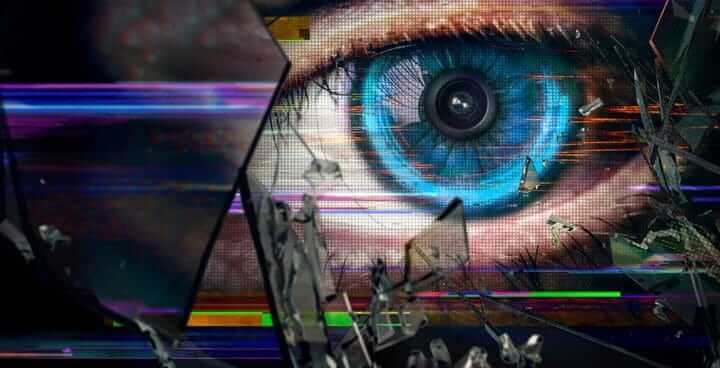 Netflix picked up the British series most likely because there's simply quite nothing else out there like it. The anthology series picks up a new concept usually involving a form of twisted technology to influence the episode and the people in it. More often than not, the stories never result in a happy ending but will more than likely leave you with a lot of questions. The series is written by Charlie Brooker who is, in my mind, one of the smartest TV writers in the game at the moment and with Netflix's money behind it, the series is constantly reaching new heights.
---
9. The Last Kingdom 
Netflix Original
Seasons Available: 2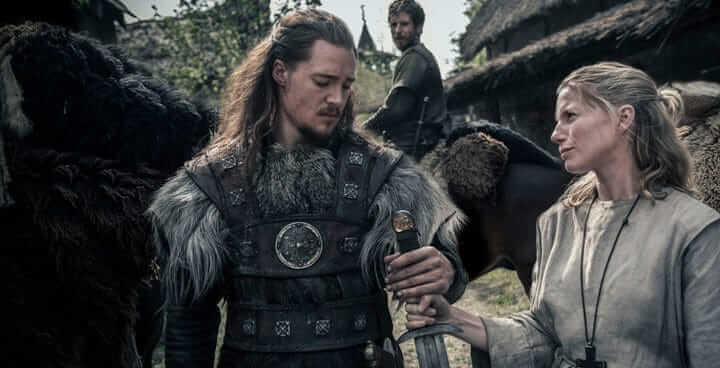 Netflix is desperate to have something to top HBO's Game of Thrones and while Netflix's own Marco Polo failed spectacularly at doing so, the cross-production between Netflix and BBC that's created The Last Kingdom is definitely of the same caliber. Starring Alexander Dreymon and Emily Cox, this series takes us back to the Vikings era where Alfred the Great must defend his home from the invaders. The only downside to this series is the downtime in between seasons!
---
8. The Good Place
Seasons Available: 1
It's impossible to go into why this show is so brilliant without giving away the main plot so, in this instance, you're just going to have to trust us that the payoff is worthwhile. Unexpectedly Netflix picked up the streaming rights to the latest NBC comedy written by comedy heavyweight Michael Schur who has credits on both Parks and Recreation, Brooklyn Nine-Nine and The Office. The story focuses on Eleanor who dies and arrives into The Good Place but her identity has been mistaken and must convince others that she belongs in The Good Place.
---
7. Wentworth
Seasons Available: 5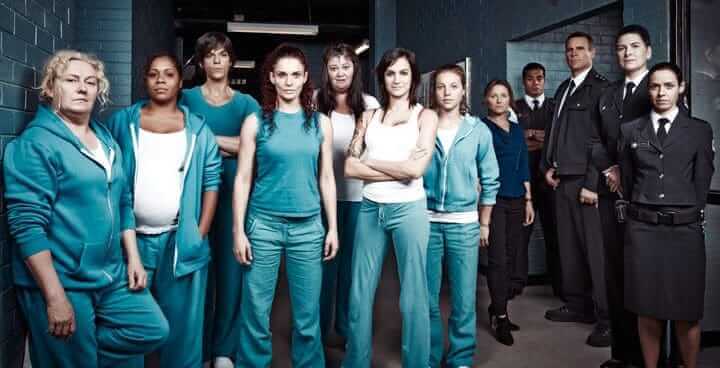 For the long-term observers of this post, they'll know it was around this spot that Orange is the New Black used to reside. Sadly, with OiTNB falling off the wagon and facing an identity crisis in recent years, it's down to Wentworth to pick up the pieces and boy does it do a good job. The gritty Australian drama features a woman prison that's one of the roughest and toughest prisons you could imagine. It's a thrilling watch and far better than Netflix's own woman's prison drama.
---
6. Friends
Seasons Available: 10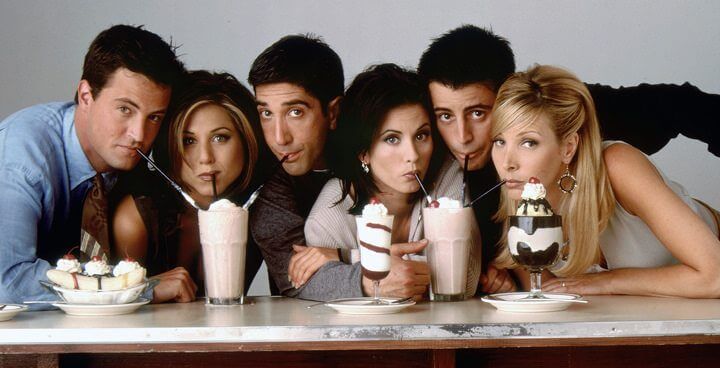 With only Seinfeld contending with Friends to be the best sitcom of all time, its little surprise as to why Netflix paid a lot of money to NBC to secure the streaming rights to the show. Friends ran for over a decade and is set in New York City where it focuses on a group of friends that go about their daily routines in the city. With constant talks of revival and the fact there's no bad time to binge through Friends, you should add it to your watchlist straight away.
---
5. Daredevil 
Netflix Original
Seasons available: 2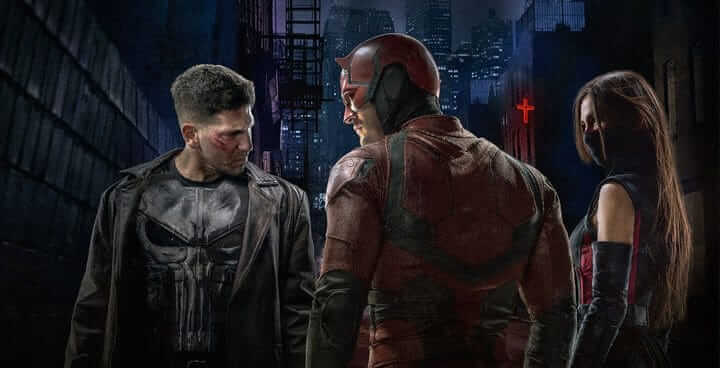 All four of the Netflix Defenders have now gotten their own debut series and Daredevil, which was the first to release, is still the best of the bunch. The second season which in particular which debuted The Punisher and Elektra added a new dimension to an already fantastic show.
The reason why Daredevil ranks above the other Marvel series is because the character feels much more fleshed out with a believable backstory and the series has arguably broken more ground. It's more intense than Luke Cage, Matt is a more likable character than Jessica Jones and frankly, every element of Daredevil eclipses Iron Fist.
---
4. Shameless (US)
Seasons Available: 8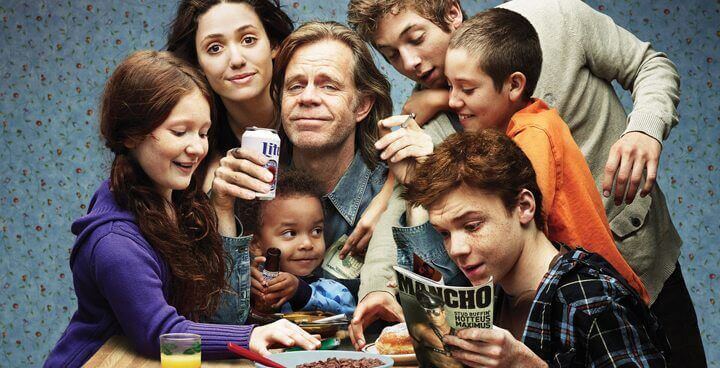 Shameless arrived in May 2016 with 4 seasons of comedy gold, it's quickly then got new seasons added and now we're up to date. The US remake of the UK show of the same name is one of the few times that the US remake far surpasses its UK cousin. Set in Chicago, it follows a group of kids that live on their own with their drunk father with the eldest sister looking after them. It's raw, gritty, funny and one of the most popular shows on Netflix that'll have you in stitches and often in tears.
---
3. Stranger Things 
Netflix Original
Seasons Available: 2
When Stranger Things first premiered on Netflix, it instantly blew everyone away. The sci-fi series set back in the 80 see a combination of a conspiracy plot mixed with a murder mystery mixed with a superhero series mixed with a monster series. It's a real mishmash of ideas from movies, series and while you could argue it does nothing particularly new you can't deny it perfects every element it borrows.
Season 2 saw the series reach new heights at times with the established characters facing a new threat much bigger than the first. It's a rollercoaster series with fantastic characters and some of the strongest CGI you'll see in a TV series.
---
2. Breaking Bad
Seasons Available: 5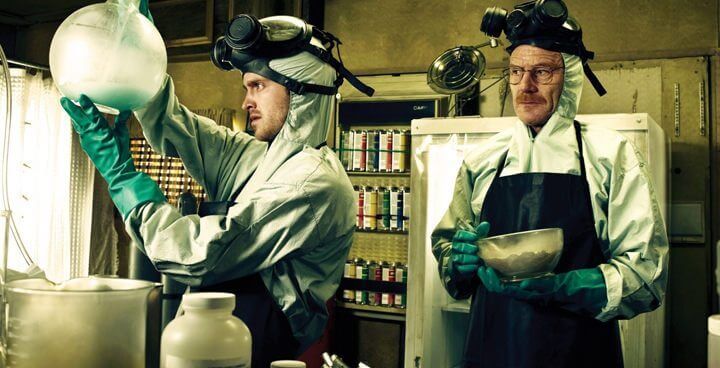 Bryan Cranston and Aaron Paul star in one of the most critically acclaimed series of all time only to be topped by a few HBO hits which sadly aren't on Netflix. AMC knocked it out of the park when it gave Vince Gilligan a chance to develop the series which follows a chemistry teacher facing the prospect of an early death unless he develops the funds to fund his cancer treatment.
Although the series is now over, the series legacy will carry on for decades given the stellar performances from the cast, excellent cinematography, and storylines that push the envelope of what a TV series can be.
---
1. Ozark 
Netflix Original
Seasons Available: 1
This summer addition to the Netflix line-up was an immediate hit. Frequently compared to Breaking Bad, it is every bit as gritty, violent, and character driven. Jason Bateman stars as a financial planner who gets pulled into a money laundering fiasco, forcing him into debt to a drug lord. With his family in tow, he moves to the Ozarks to put a scheme into action that would repay his debt and save his family.
The writing and direction are fantastic, with Bateman actually directing four of the 10 season 1 episodes, including the premiere and the finale. Another standout is the strong female presence in heavy roles. Laura Linney as Marty's wife Wendy Byrde, Julia Garner as crime boss–in–training Ruth Langmore, Sofia Hublitz as Marty's teen daughter Charlotte Byrde, Jordana Spiro as resort owner Rachel, and Lisa Emery as Darlene Snell. The result of all of this is the best TV series currently on Netflix.