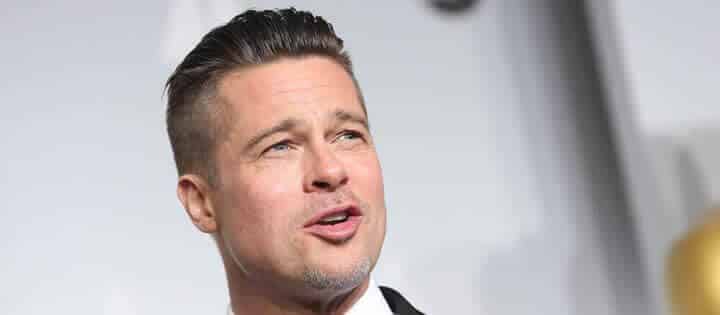 It's over a year since we last looked at Brad Pitt's best movies on Netflix and only one of our previous list has survived. We hope you got a chance to watch Inglorious Basterds and Snatch from our last list but we're happy that the current list is a considerably stronger set of Brad Pitt's work. They are all good movies and it's difficult to put them in any sort of order. So here goes…
6. A Stoning in Fulham County – 1988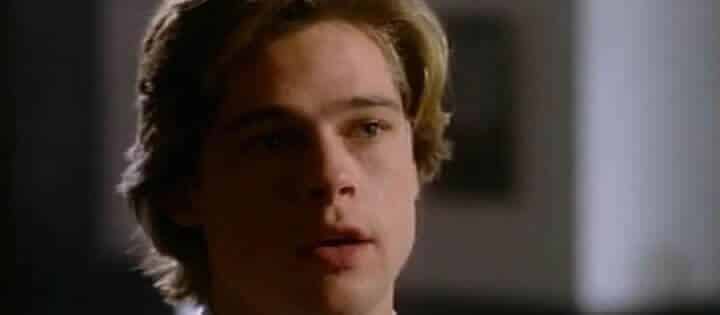 Given the age of A Stoning in Fulham County, it's hardly surprising that Brad Pitt is way down the cast list. It was one of his first movie roles and a fairly small part. The story is another examination of how religion, in this case that of the Amish, rests uncomfortably in modern America where plenty of people seem to think the rules weren't made for them. This was a made for TV movie and the direction and cinematography reflect that. But it's a valid start to a list of Brad Pitt movies ion Netflix.
5. Killing Them Softly – 2012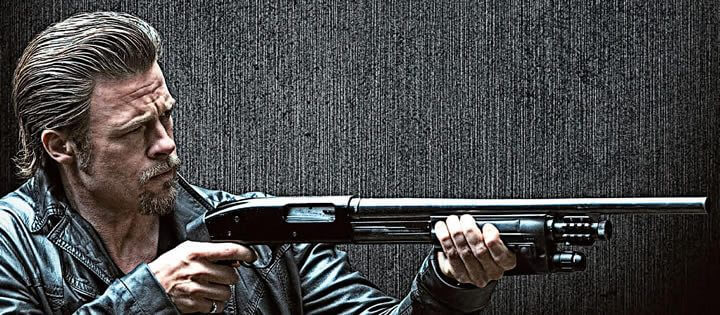 Mob movies are usually of a type but Killing Them Softly steps away from the norm. Brad Pitt plays a hitman pulled in by the mob to restore equilibrium after one of their card games is robbed by some hapless amateurs. The violence in the movie is gritty and realistic and there's plenty of it. But probably the most interesting departure from your average gangster movie is the dialogue. Slowed to a realistic speed; the end result is believability.
4. Meet Joe Black – 1998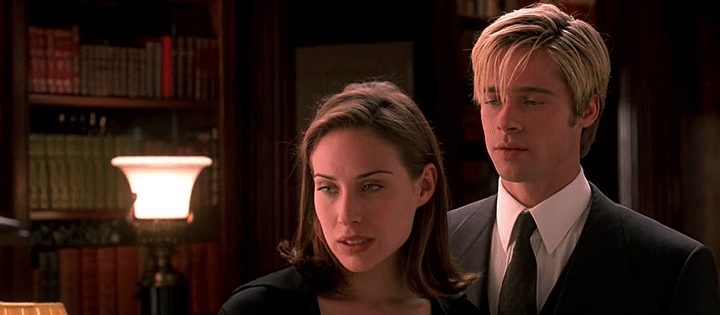 Death in the human body of Joe Black has come for William Parrish (Anthony Hopkins) on the occasion of his 65th birthday. And he meets William's daughter, falls in love with her and rather likes the idea of living as a human. OK, this is romantic story telling for the sake of romantic story telling but it works. This is not quite a remake of, but certainly pays a heavy tribute to, the 1934 Death Takes a Holiday. It's a long film at 3 hours and moves at a deliberate pace but it's unusual. The music helps deliver the emotional message.
3. Babel – 2006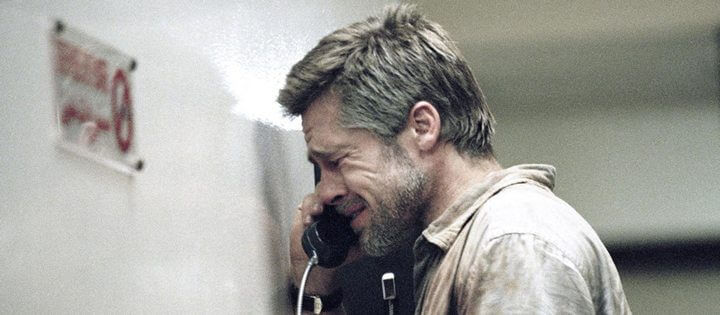 Just how many degrees of separation do you need to make a compelling story? Four apparently, initially at least, independent stories come together during this strong movie which moves between Mexico, Morocco and Japan at pace. The character portrayals and the life decisions they have to make will draw empathy from any parent. And the true power of Babel stems from the central character being a gun!
2. Spy Game – 2001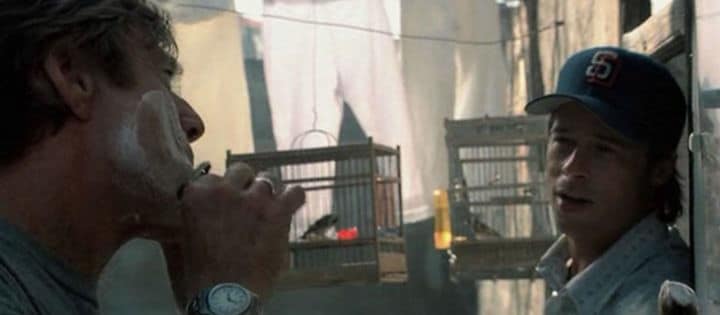 Spy game is not the easiest movie to watch as it bounces between the current story and the flashbacks to get us there. But it is well worth it to see Robert Redford bring in a typically fine performance and Brad Pitt with a funny haircut. The editing, given the chosen style of the movie, is excellent and any negative criticism is probably because people didn't bother to try and get it. Fast paced and a good story, you should give Spay Game a go.
1. The Big Short – 2015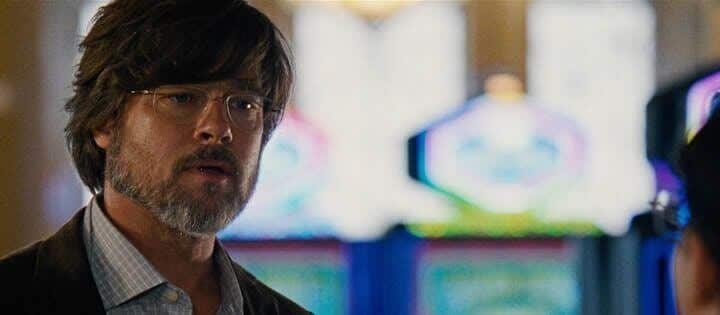 Have you ever wondered how the housing bubble burst in 2005 and who the winners and losers were? Well this is the true story of many of the main characters. And, frankly, you couldn't make it up. The greed in Wall Street at the time had reached stratospheric proportions and the creation of imaginary money fuelled a feeding frenzy that simply couldn't last. Some people spotted that, manoeuvred and then sat back to wait for their billions to roll in. And these are sold to us as the good guys! You may have to watch it twice to understand the technical jargon but watch it twice you should.