5. Saw (2004)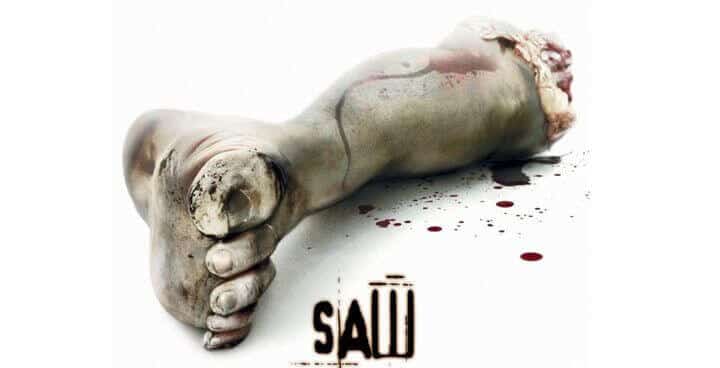 The first movie in the extended franchise, Saw happens on a single set.  This is not a high budget movie.  But the exploration of a truly warped criminal mind and the evil that it can perpetrate is magnificent. Frankly, the horror grows in the later movies as the imaginations of the various writers and directors run riot. But you need to watch this, the original, to put the sequels (6 of them) into context.
4. Sleepy Hollow (1999)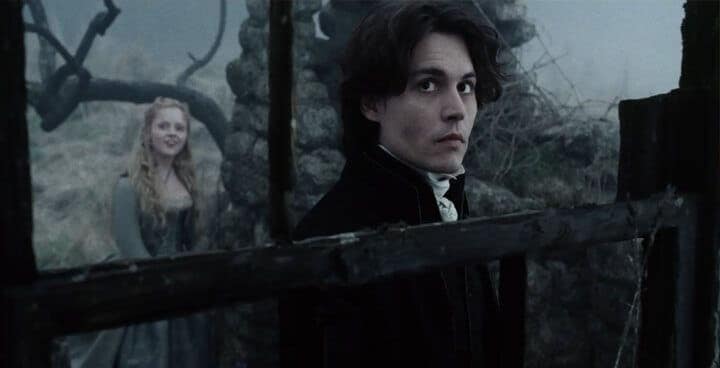 Another vehicle for the Tim Burton and Johnny Depp pairing, Sleepy Hollow is as much a detective story as a horror story.  It's the gothic tendencies of Burton and the odd missing head that give it the horror. Frankly, Depps performance dilutes any true sense of nastiness. With Christopher Walken, Michael Gambon, Christina Ricci and Miranda Richardson in excellent supporting roles, Sleepy Hollow delivers.
3. The Walking Dead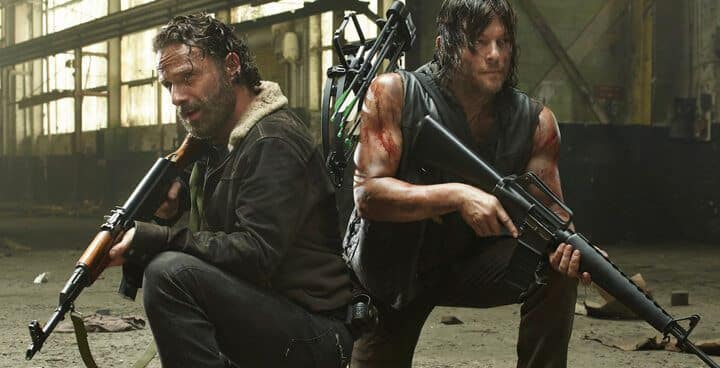 While The Walking Dead may not be quite as hardcore as many horror enthusiasts will like but it has provided an entry point to millions around the world into the blockbuster TV series The Walking Dead. It's ran for 5 seasons so far and with a spin off and many more seasons confirmed it shows no signs of slowing down.
2. The X-Files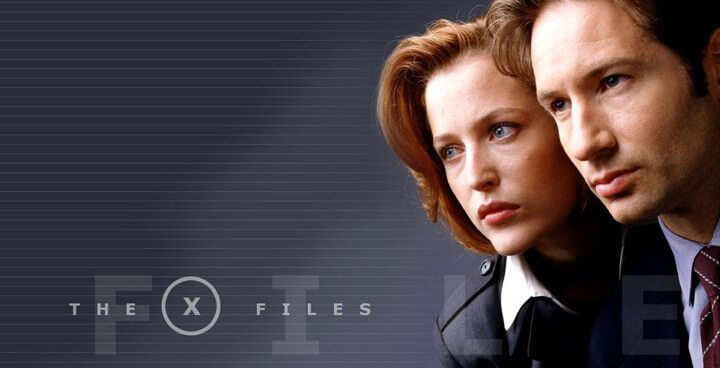 The X-Files stories have elements of horror but are often just weird.  This was exploratory TV and has developed considerable interest because of the rather messy private lives of the two stars, Gillian Anderson and David Duchovny.  The series goes in every direction imaginable and takes itself far too seriously. But for a good old Netflix binge, look no further.
1. American Horror Story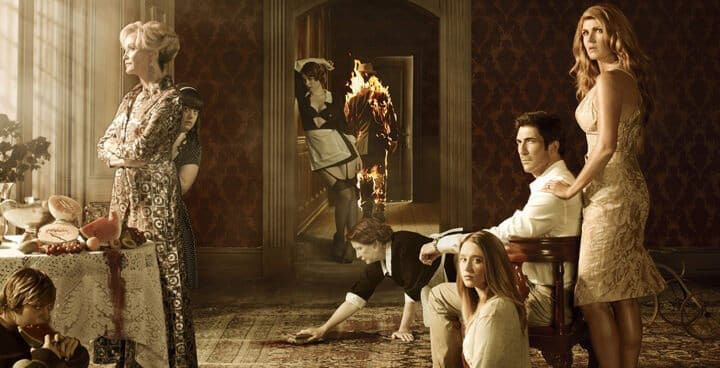 Only just being edged out by our number 1 spot is American Horror Story. Horror titles on TV existed but never to the extent that American Horror Story took it. Each season of American Horror Story starts a new story in a different time period, setting but keeping the same cast. It has pushed the limit of what horror can be like on television and is seen as a marker on what to beat.